Analeigh Tipton's Height
5ft 9 ½ (176.5 cm)
American Actress/Model best known for appearing in films such as Warm Bodies, Crazy,Stupid,Love and TV series Hung. She said in the Sacramento Bee (Aug 1, 2011)
"They thought I was not going to get above 5-foot-4, and I woke up one day at 5-9 1/2"
.

Photo by kathclick/BigStock.com
5'8 is perfect. 5'8 is like I am not intimidatingly tall but I have a presence that is noticeable and guys don't freak out over it. 5'9 to 5'10 is not like this incredible thing where I can be a professional supermodel or a professional basketball player. 5'9 is a very unsure of height. And it is not short enough to be like 'Aw you're cute.' It's the worst height to be.
-- Yahoo!
You May Be Interested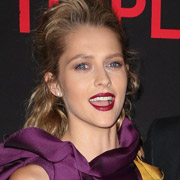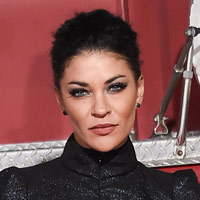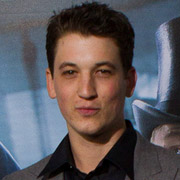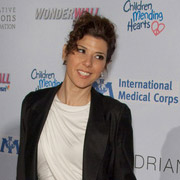 Add a Comment
17 comments
Average Guess (40 Votes)
5ft 9.44in (176.4cm)
khaled taban
said on 11/Aug/19
She looks 176cm.
Mimi
said on 12/Mar/19
I dont think she's 5ft9.5 at her low. I'm thinking more on 176cm flat
Mimi
said on 12/Mar/19
I dont think she's 5ft9.5 at her low. I'm thinking more on 176cm flat
Ben
said on 5/Jul/18
Pretty sure my eyelevel would be a bit above her eyebrows. I don't think she's anything over 5'9".
tar
said on 29/Jun/18
looks 176-175
Tunman
said on 23/Jun/18
All right ,Rob,to be fair I never really expected that she was 1"off your estimate.But still she gives too often a poor impression of tallness.I mean with chloe Sevigny for instance,she doesn't seem like she would be 2.5" taller.Could she be a twin of Taylor Swift,looking most of the time under her listing but possibly near it?Not impossible!Ultimately I would leave both of them at only 5'9 flat,imho

Editor Rob
5ft 9 would be lowest I'd estimate, I think with her posture she can look shorter than she is. Standing tall I'd still estimate clearing 5ft 9 flat.

Of course some folk lie about height, but I could believe she did get measured once at 5ft 9.5
Tunman
said on 20/Jun/18
Rob
Click Here
Click Here
doubt she's anything more than 5'8.5-9.And I'm assuming Jake is the full 6' and not under.I doubt her posture makes her lose anything more than a very small fraction plus she has thicker footwear
Hell she even gives the impression of being sub 5'8 at times though obviously she isn't that short
Click Here
:
In all objectivity I think she's maybe something near 174.And .Just nowhere close to how a near 5'10 should look next to a 6'max (especially when she's in heels).

Editor Rob
I am not sure she overall looks under 5ft 9...5ft 9 on the nose is possible, but I got an impression that she is somewhere in 5ft 9 and change range.
sanyukta
said on 26/Apr/18
she looks 181.6 cm.
Canson
said on 13/Feb/18
Yea I was thinking the same Junior. She could be 1/4" lower. It's hard to say how much taller than Taylor Swift she would be. I think Taylor is a true 5'9"
Junior Hernandez
said on 11/Feb/18
5'9.25" and always sweet looking.
Len
said on 16/Feb/16
This seems right for her.
Tall, lovely gal, who unfortunately has messed up her good looks recently via pixie haircuts and going blonde.
Calvin
said on 28/Jul/15
Definitely taller then 5-9 Steve Carrell, but not by more then 2 inches. I would guess between 5-10 and 5-11. Not 5-9 tho
Hypado
said on 15/Feb/15
In the movie Two Night Stand (2014)
Milles Teller - 183 cm / 6ft
Analeigh Tipton - 177 cm / 5ft 9.5
SPOT ON.
J.Lee
said on 14/Jan/15
Rob, How tall would those shoes make her? 6 ft 1?

Editor Rob
they should push her into that range.
Link
said on 15/Aug/13
She looked shorter than 5'9" Steve Carell in crazy , Stupid, live.
Matt
said on 14/Feb/12
Beautiful girl. A solid 5'9"
SAK
said on 5/Feb/12
5ft9.5 is pretty accurate for. She is also a fashion model, so its a requirement for her to be tall.