Thandie Newton's Height
5ft 3 ½ (161.3 cm)
British actress, best known for roles in films such as Misson: Impossible II, The Pursuit of Happyness, The Chronicles of Riddick and Crash. On TV she played Maeve Millay in Westworld. She was described as 5ft 2 by her modelling agency, although Thandie herself listed her height in the Spotlight casting directory as being 5 feet 5 inches.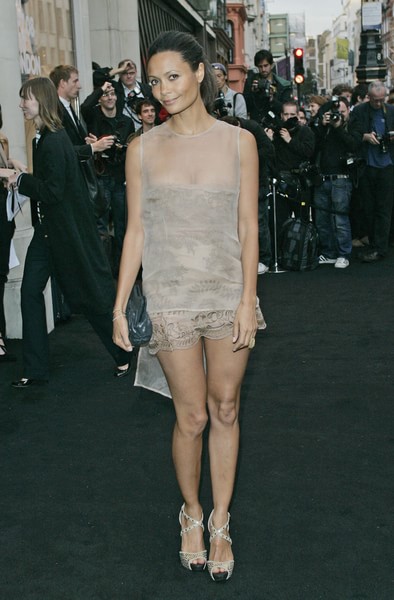 Photos by PR Photos
You May Be Interested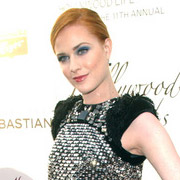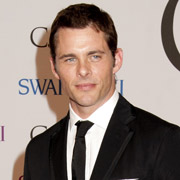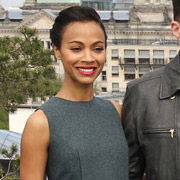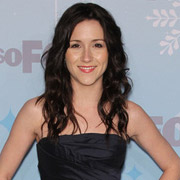 Add a Comment
26 comments
Average Guess (12 Votes)
5ft 2.9in (159.8cm)
Nik Ashton
said on 7/May/20
I would describe her as average!
Fezz123
said on 5/May/20
Is just a fraction shorter than 5'3.5" Tessa Thompson in premiere pics of them together.
Absolute most you could give gorgeous Thandie is 5'3" flat.
Nik Ashton
said on 3/Feb/20
It's interesting that her modelling agency listed her as 5'2"!
Miss Sandy Cowell
said on 6/Nov/19
💐🎂🎈 Happy Birthday Thandie! 🎈🎂💐
Wishing Thandie Newton a very Happy 47th Birthday!
Being listed at heights varying from 5ft2 - 5ft5 has to be one of the most drastic differences I've ever seen for a shorter woman. Often described as 'tiny', I have no alternative than to go with 5ft3. 🎁😁👍🕯️
💐🎂💝🕯️💐🎂💝🕯️💐🎂💝🕯️💐🎂💝🕯️
Jammes
said on 17/Aug/19
In Norbit with Eddie Murphy she honestly looked 5'2 and there is a scene where her and murphy are together and shes barefoot and Murphy towered her and shes 5'9,honestly she only looked the 5'3.5 in heels.Cuba Gooding Jr isn't that much taller than Murphy and he towered Thandie too
Littlelee5ft6
said on 17/Jun/19
I can believe near enough 5ft 5 as there's photos of her with kit Harrington and Emily Hampshire where shes taller than both by quite a bit. Those must be some monster heels she wore if she's barely 5ft 3
Sandy Cowell
said on 24/Jun/17
⭐ There is an truly informative bit of writing from 'Blahblah', dated 9th February, 2016, stating the requirements needed for stand-ins for Thandie herself, Amanda Seyfried, Charlize Theron and others!
I found it absorbing and interesting, as will anyone with a liking for the above stars!
Sandy Cowell
said on 24/Jun/17
I never knew Thandie was British!
Right from the first time I saw her in 'Interview with the Vampire', I could see she was very petite and pretty and exotic-looking too! I am watching her in a film TV premiere called 'The Retreat', alongside Cillian Murphy, who I'm sure is of average height, though next to Thandie, he looks tall! It has been an eye-opener to see her speaking in an English accent! If I've heard her sounding like that before, I certainly didn't take it in! One thing that comes as no revelation though is her height of 5ft3, as written here, or 5ft2 according to her model agency.
I would like to go with 5ft2.75. Thandie is probably a perfectly formed 5ft3 when she gets out of bed in the morning, I would imagine.
blahblah
said on 9/Feb/16
From a casting call for stand-ins in American Express
David Oyelowo, Male, African American, 5'8" and 160lbs, Cropped Black Hair, Dark Complexion
Joel Edgerton, Male, Caucasian, 5'11" and 160lbs, Wavy Short Ash Blonde Hair
Charlize Theron, Female, Caucasian, 5'9" and 145lbs, Blonde Hair
Amanda Seyfried, Female, Caucasian, 5'3" and 110lbs, Long Blonde Hair
Thandie Newton, Female, African American, 5'3" and 110lbs, Long Black Hair
Carter
said on 13/Aug/15
Wow.. I would have said she looked much taller than this in Mission Impossible Two... maybe 5'5 or so. She must have great proportions or something. I heard she was originally in the running for Charlie's Angels too...that would have been interesting. She's quite an actress.
no_worries
said on 2/May/13
she is 5'2". remember she was also in the "Charlie@ movie with Mark Wahlberg, a giant at 5'7", and in heels thandie was still shorter. anyways, she's even said so herself, saying she's just a little more than 5'2"
Storm
said on 25/Mar/13
Everyone knows Thandie's a dinky little thing, so claims of 5'10", 5'9", or even 5'6" are crazy! She can't be more than 5'2" barefoot, and all I can say is that she must have been standing on a box in that head-and-shoulders-only picture with Eddie Murphy. Stranger things have happened! Very pretty and a great actress, by the way.
Lo sgozzatore
said on 3/Jan/13
She looks all the 5'2 in 2012, in heels she's way shorter than Chiwetel Ejiofor who's not the 5'10 he's listed at! Why should she lie and say 5'2 when she's 5'3? Thats ridicolous!
Meeee
said on 23/Oct/11
Yep, she is 5'3" or somewhere around there. She can't be 5'10".
There's a thing called heels? Plus, look at this picture of her standing next to 6'2" Will Smith.
Click Here
She's also wearing about 3"-4" heels AND her hair is about 1"-2" high. So calculating that...in the picture it looks like she's about 5'7-5'8" with heels and about 2" height of hair.
Shaun
said on 17/Sep/11
Click Here
Rob are you sure about this?? She's looking 5'10" here next to 5'9.5" Eddie Murphy. How is it possible for a 5'3" woman to look that tall?
Shaun
said on 17/Sep/11
I thought she was 5'6" or 5'7" range!!!
David Higginbottoms
said on 13/Feb/11
Who cares whether she is 5'2.2" or 5'3.3". She has perfect proportions, a beautiful type 2 body and combined with that angelic face that is totally void of any unusual nonsymmetrical aberations she is going to look great into her 60s. Anybody who likes Smooth Girls need not make negative comments about her thinness as they obviously don't appreciate such a perfect female look that Thandie has.
josh
said on 14/Jun/09
i think she is 5'4 or 5'5 because in the pursuit of happyness she didnt look that much shorter than him.
Doug
said on 25/May/09
Really? I thought she was in the tall range! Amazing face, needs to gain 20-30 pounds though in my view.
5 ft 3.2
said on 20/Jan/09
Woah, I thought she was like, 5`6`` Her slim, curvy body makes her appear SO much taller!!!!!!
September
said on 17/Dec/08
Ha! seriously thought she was like 5'6"- but she's such a string bean guess it makes her look taller. Homegirl needs a big slice of chocolate cream pie STAT.
x
said on 24/Feb/08
yeah she looks tall cos shes so skinny. shes gorgeous
tora
said on 14/Oct/07
in a mag interview in "she" it says thandie is 5'4". i think shes 5'2£
sian
said on 30/Apr/06
thandie newton is such a gorgeous girl who looks stunning whether on the red carpet or in the movies that she plays in. she is definitely petite because Tom Cruise has an average height which makes her a perfect fit next to him (you don't exactly want to see her towering over him in the movie). but because she's super skinny, her (below average) height makes up for an overly even proportion. but she's really gorgeous!
Tess
said on 15/Mar/06
have met her...she is tiny, in height and shape! 5 ft 3 is VERY generous! I'd go with 5'2 or even a bit less!