In the course of taking 1300 photos with celebrities, I've seen a whole range of postures that people adopt in photo ops, from the great, to the awful. Whilst leans and slouches in our spine can drop height, there is also the possibility that our leg positions have an effect on how tall we appear in photos. However, some stances may not have as much effect as you imagine.
In this series of illustrations, Jenny is wearing a slipper boot so would measure around 5ft 8 and I'm in a 1 inch boot, and would measure a fraction over 5ft 9. I asked her to maintain the same posture in each photo.
Normal Standing Posture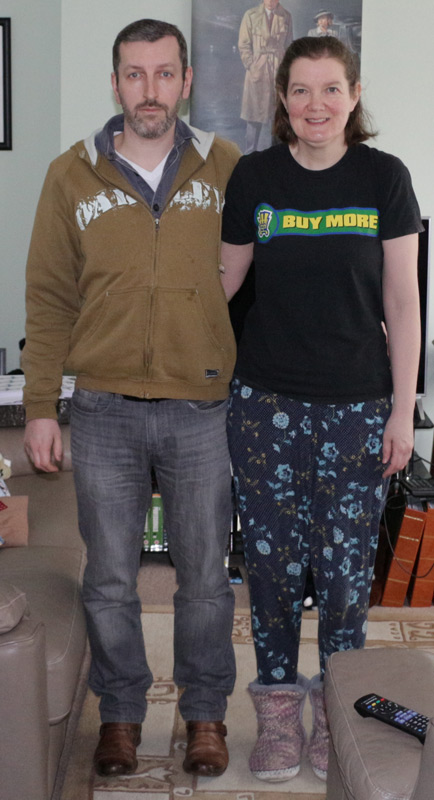 Rob and Jenny in normal posture
Bent Knee & Hip Drop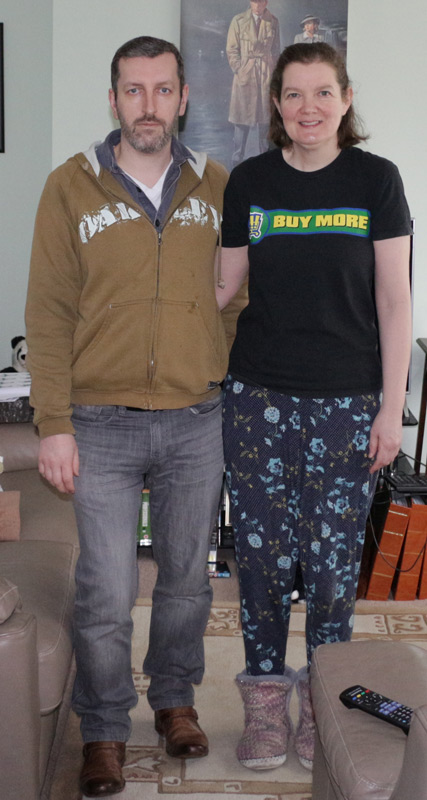 Rob with Bent Right Knee Left Hip Drop
This is a common pose with both feet flat on the ground. How much height you drop in this manner varies, from as little as a fraction to as much as a big inch. Height is lost on one hip by pushing it out and your opposite knee bends to accommodate the loss of height.
Bent Knee & Raised Heel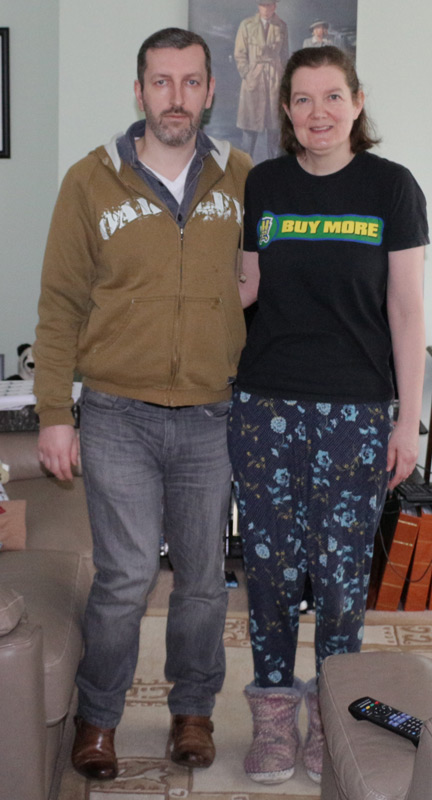 Rob with Knee Bend and Heel Raise
This is a pose which might not necessarily effect height much. Your weight is on one leg, with your opposite knee bent but foot raised at the heel.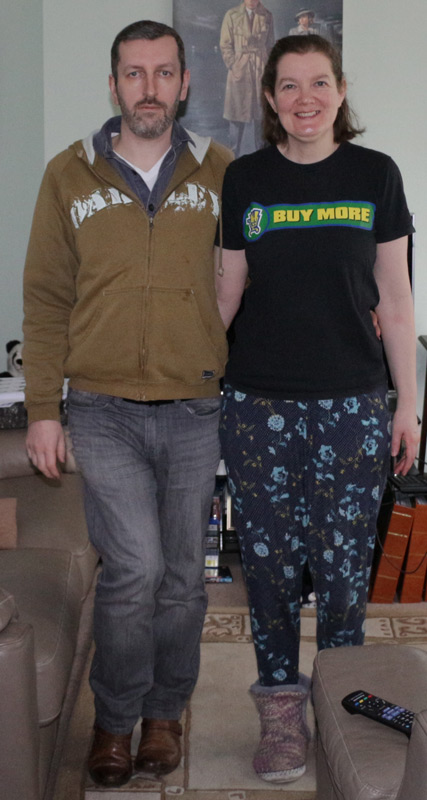 It would be more common for a woman to pose in a similar manner as above, to help accentuate her figure. You might not lose much height, but it depends on how much you are pushing one hip out in a pose - woman have naturally more curvier figures through the waist to hips.
Back to Back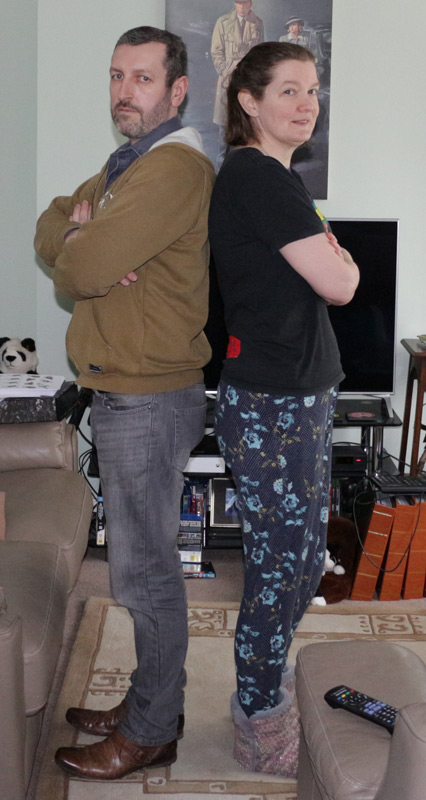 Rob and Jenny back to back
Back to Back with Bent Knee & Hip Drop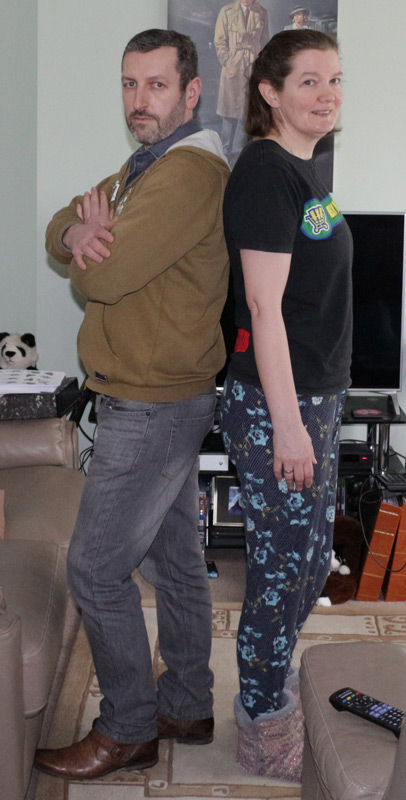 Rob dropping Height on Hip
I have done many back to back poses over the years. Some I've stood well, but many of them I have dropped height in my hip or spine to varying degrees, anywhere from a fraction to a couple of inches. Celebrities too have varied, sometimes standing better (or worse) than you anticipate.
The Leg Over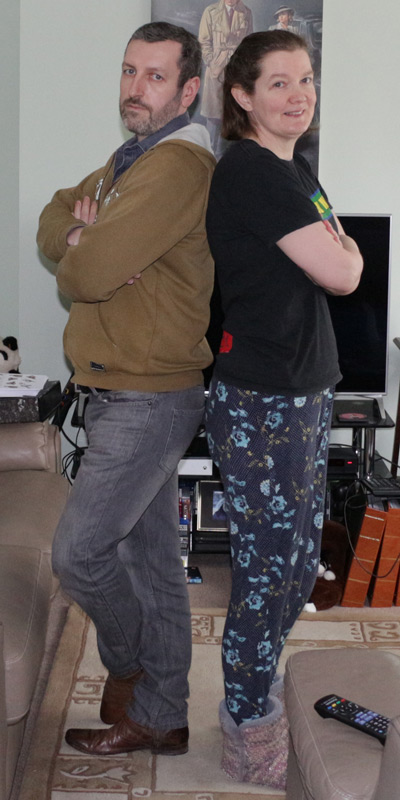 Rob with his Leg crossed Over
This kind of stance, whether facing the camera or back to back might lose a bit of height. Typically not a great deal though. If you cross your legs further than what I'm doing below, you will begin to lose a bit more height.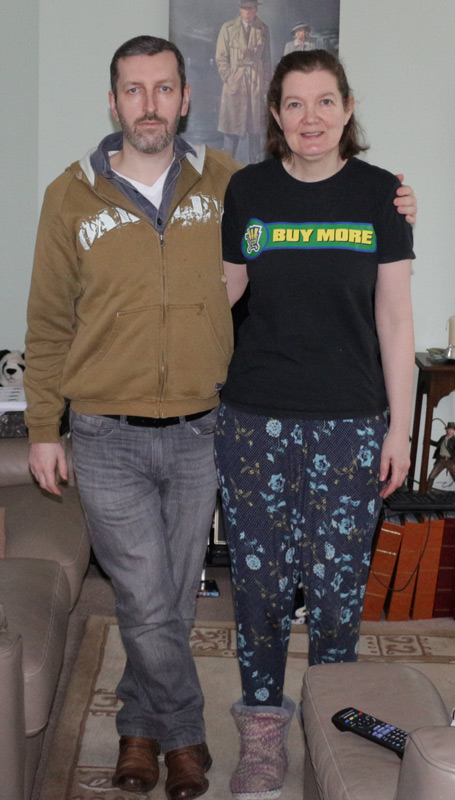 Rob Crossing Legs
Back to Back with Heel Raise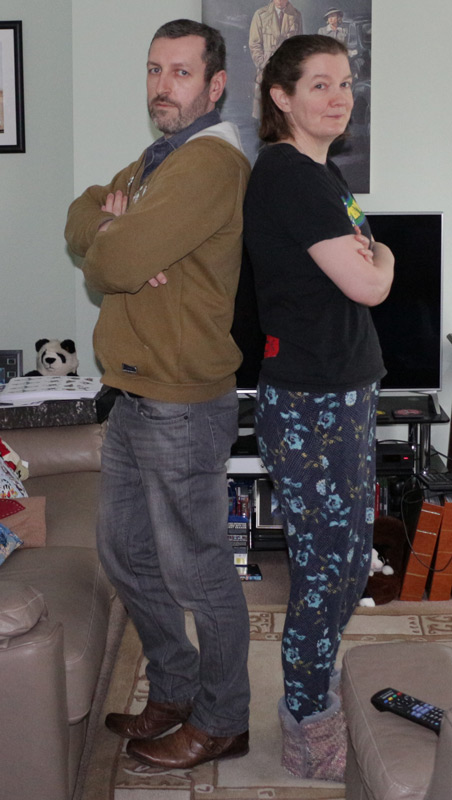 Rob with Bent knee & Heel Raise
Like previously described, sometimes a person might bend their knee but raise their heel up and not actually be dropping any height. I have seen a few celebrities do this over the years.
One Leg Behind on Toes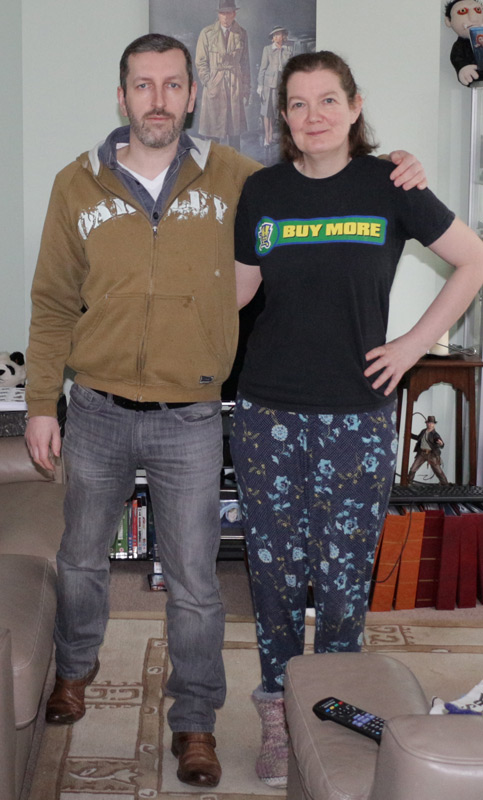 Rob with Left Leg Behind and Heel Raised
This is a pose I've seen on a few occasions in photo ops. You could do the same but put your leg to the side and rise up a bit on toes. Doesn't have much effect if the stance is wide, but if the legs are more closer, you could actually gain a fraction in height.
Wide Stance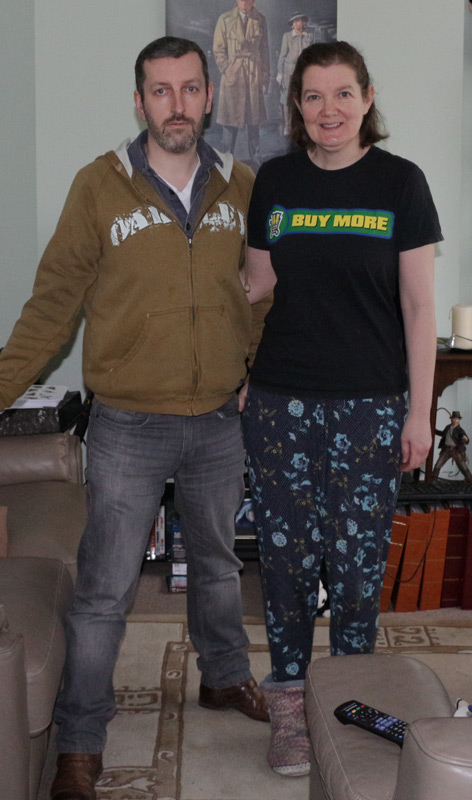 Rob with Wide Stance
Posing with your feet together up to say shoulder width (or a bit beyond) won't effect your height much, but go a few inches wider with your stance and you will begin to lose height more rapidly.