Big Lewis is a CelebHeights Nephew, who has been an occasional and popular participant in some of my Youtube Videos over the years.
His height progression is interesting because it illustrates that after turning 13, some kids can still easily put on a good foot of height. Lewis might be considered a classic Late Bloomer.
Of course it helps having tall parents to begin with, and certainly in their prime, his parents measured a solid 5ft 9 and 6ft 2 respectively.
As a kid Lewis wasn't particularly tall for his age. Here he is standing beside Uncle Rob, one day shy of his 7th birthday. We measured him near 4ft 3 in sneakers, which equates to roughly 80th percentile for a 7 year old Scottish kid.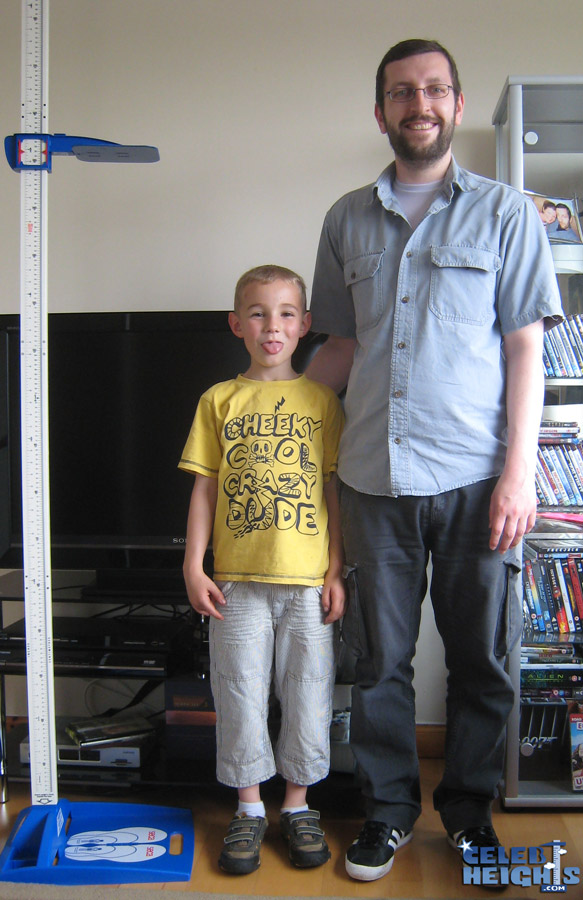 5ft 8 Rob (age 33) and 4ft 2 Big Lewis (age 7)
The first video Big Lewis took part in was filmed early October 2015, when Lewis was age 13 and 1/4.
At this stage, Lewis was only 5ft 2 and a half (159cm), which is close to the 70th percentile. If he'd maintained that kind of percentile range through out his remaining teenage years, he may well have topped out almost 180cm.
On turning 15, Lewis was getting very close to my own height, clocking in at almost 171cm (over 5ft 7), which equates to just under the 60th percentile range for that age.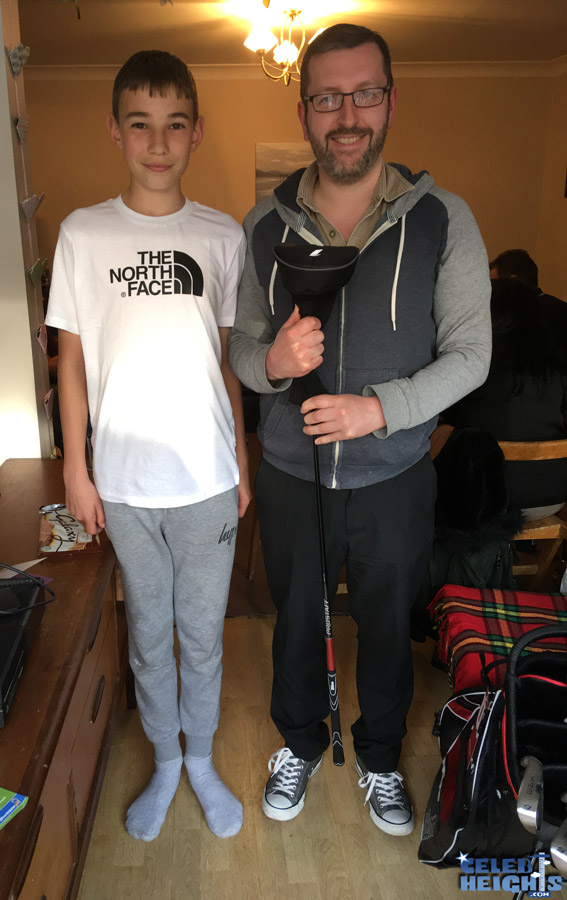 5ft 8 Rob (in converse) with Lewis in socks age 15
In the photo below, you can see another 15 year old lad - Big Adam - who had almost reached his full adult height of 5ft 11.5.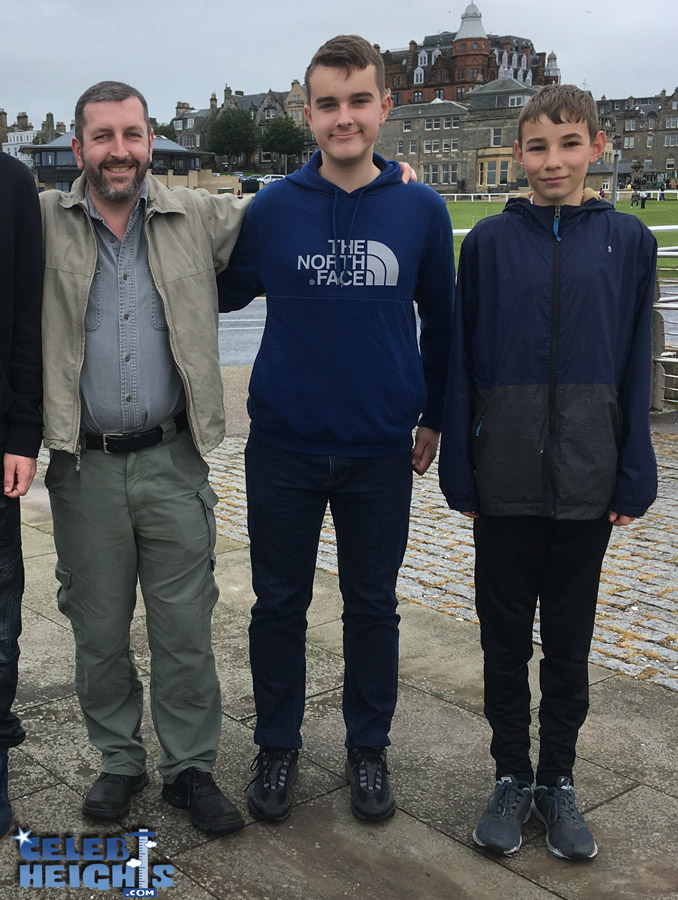 5ft 8 Rob, Big Adam, Big Lewis (age 15)
The next occasion on which we were able to record a height measurement video was August 2018. Lewis was now age 16 years and 1 month.
Big Lewis had reached a height of 5ft 10 and a 1/4 (over 178cm), having went through a growth spurt in the past year of around 3 inches. In terms of percentiles, he was now back into the 75th+ range.
But he wasn't finished quite yet! We managed to get Lewis back in early April 2019 for another height check. Now age 16 and 3/4's, he clocked in at an impressive 6ft 3/8ths (near 184cm), having put on another solid 2 inches in 8 months. In percentile terms, Lewis was now in the high 80's range.
Although not recorded on camera, I also measured Lewis just before he turned 18 at an exact 186cm (Just over 6ft 1)
However, the pandemic happened and so we waited and waited and eventually on June 17th 2022, measured Lewis for the final time. I figured that after turning 19, to the point at which we made the video, Lewis hadn't appeared to have grown and was now likely standing at his full adult height.
So 3 weeks shy of his 20th birthday, Lewis had now added another couple of inches to his already lanky frame.
Big Lewis at age 20 now stands tall at near 190cm (about 6ft 2.75), within the 97th percentile for the UK male population. He is also now taller than his Father, and 6.5 inches taller than Uncle Rob. He's definitely lived up to the 'Big' part of his name!