Mase's Height
5ft 9 ½ (176.5 cm)
American rapper.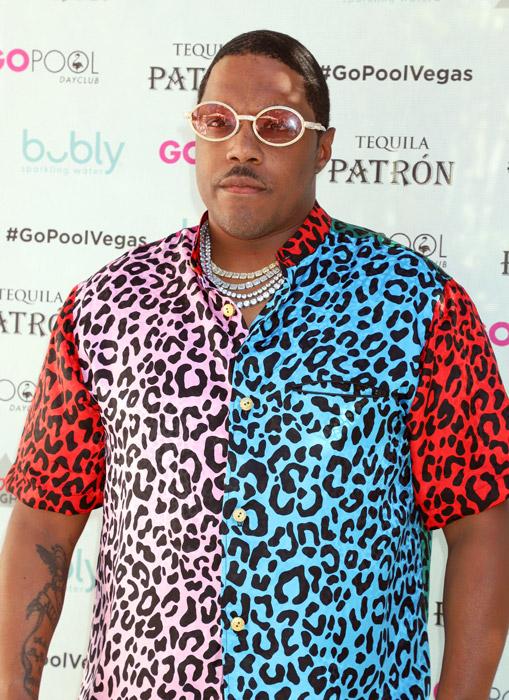 Photos by PR Photos
Add a Comment
17 comments
Average Guess (2 Votes)
5ft 9.63in (176.8cm)
Jordyn
said on 2/Jan/20
That looks good favorite Rapper
5'9 dude
said on 24/Nov/10
I used to think he kind short for some reason (like 5'6 - 5'8). After seeing him next to 50 cent he does look close to 5'10 but not quite. 177cm is probably spot on in my opinion. Check it out
Click Here
wedge
said on 20/Jun/09
Yeah I always assumed he was tall because I knew he was a very good high school basketball player, good enough to play in college as well.
sarah
said on 25/Feb/09
some of yall trippin,, why ya surprised he 5,9 give or take,, i can tell he short by the videos n his figure. i would have never assumed he was taller than 5,8
a.l.k.
said on 2/Feb/09
Well, I also met Mase. Maybe when some others met him he was wearing some boots or shoes with a thick sole, cuz I am 5'8" and when I met him he was wearing a suite and flat dress shoes...and he was shorter than me! And it wasn't like I was eyeing him up from 50 feet away... I was standing right in front of him shaking his hand...definately shorter than me. I was super suprised and never expected him to be as short as he was.
glenn
said on 9/Dec/07
he is at least 5-10.because that what i saw in my eyes.read the post below where someone thinks he was 5-11.thats sounds a little extreme.
Erik22224
said on 8/Dec/07
He sure dont look any taller than glen so how do you figure 5-9 is he wearing running shoes or some other flats?
Bad B
said on 3/Jun/07
i met mase last year i'm 5"10 and he was taller than me so think he is 5"11..as you can see in this picture he's takin a different position as Glenn
Ball-A-Hallic
said on 28/Jan/06
From this pic it seems if Mase was standin str8 up he'd b only an inch taller than Glenn so he probally is 5'9.
Glenn
said on 15/Jan/06
peace out!
MD
said on 13/Jan/06
Even with Mase's very slight lean, that does not look like 2" inches. To me, Mase may have an inch at the very most from that picture.
Chris
said on 13/Jan/06
Love the hand gesture Glenn.
CoolJ
said on 13/Jan/06
This is Mase. Looks about 5'9.5 or so
A-Bomb
said on 13/Jan/06
Hey Rob I think you've got those pictures mixed up. You've put the one of Glenn and Nas under Mase and vice versa.
[Editor Rob: yeah, check pictures again and someone let me know if the right guys are showing on nas/mase pages now...]
JS
said on 4/May/05
Seems to be about .5" or so shorter than Puff.. So 5'9 1/2" seems about right.
J.
said on 14/Apr/05
I met Mase in New Jersey back in 1998. I was shocked because he was only average height yet his record company bio from the time, they mentioned his past as a college basketball prodigy. The funny thing, however, is in his autobiography he says he is six feet tall!
Ball-A-Hallic
said on 13/Apr/05
He's probally 5'9 I've always figured Mase was 5'10 or at least 5'11. But 5'9 still is tall some people don't think being 5'10 is very tall. Most dudes I hang with are smaller then me. i'm 5'8.5 or 5'9 I have two friends at 6'0 and 5'10.5 and three others rangin from 4'9,5'5, and 5'7.5