Pitbull's Height
5ft 7 ¼ (170.8 cm)
American Rapper (Armando Cristian Perez).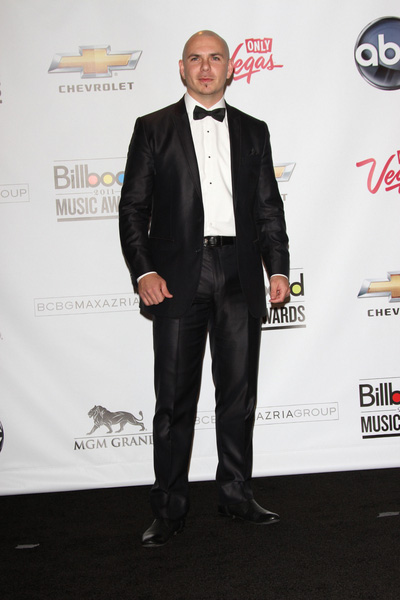 Photos by PR Photos
Add a Comment
47 comments
Average Guess (49 Votes)
5ft 7.05in (170.3cm)
GTB173cm
said on 28/Jan/21
I'd say 5'7 on the dot.
Leonardo Rodriguez
said on 12/Dec/20
Hey Rob don't you think its time to downgrade Pitbull he looks really short?

Editor Rob
I can see why he could be 5ft 6-7 range, has an appearance at times that gives that impression.
JustJohnny
said on 6/Sep/20
He's really short. Maybe 5'6.5".
Davidjr
said on 1/May/20
He is leasted at 175cm or 5foot 9inches
Panchsfhool
said on 4/Mar/20
He is only 1.71 but on camera always thought he was somewhere between 5"11 and 6"0
183John
said on 16/Feb/20
Never expected Pitbull to be under average I always thought he would be around the 5'11 range
Xion 5'8
said on 21/Dec/19
Looks shorter than this with 5'8 listed here Prince Royce
Damon Blank
said on 26/May/19
Medhi, there is no way he's 5 ft 9. He's 5 ft 7 tops, and that's about it.
Meow
said on 6/Sep/18
Always thought that he was 5'11-ish, thanks to camera angles, lol.
MAD SAM
said on 4/Aug/18
170 cm or 5'7", he looks good in suits that's why he's always in it
Anon2018
said on 17/Feb/18
@MD, how can you fail so badly with the ability to link? Also, using a URL shortener with no apparent benefit. Finally, why you so obsessed to comment non-stop?

Editor Rob
Getty Images changed their site structure and sometimes trying to link to one of their images won't work.
Usually on editorial.gettyimages, if you click one of their images, then just use the url in the pop-up window that appears (and contains the image). Looks like:
https://www.gettyimages.co.uk/license/XXXXXXXXX
Click Here
As for tinyurl, if anybody wants to link directly to an image on another site (url ending in jpg/gif for instance), I ask for a url-shortener like tinyurl, bit.ly or https://goo.gl/ to be used.
even
said on 18/Jul/17
hes a legit 5 foot 7
errybodyshutup
said on 11/Jul/17
its amazing what a half inch can do to your height
World Citizen
said on 31/May/17
I think this listing is reliable but I think he can give a taller impression.
melisentia
said on 20/May/17
People on here obviously do not know what a dwarf looks like. Nicole Scherzinger is 165 cm. Is she a dwarf? NO. Pitbull is not short. He has legs and long arms. I would say 170 cm is right.
peter gabriel
said on 11/May/17
kek
this man is a dwarf
anything over 5'6 is a joke
168cm tops
sina jamyari
said on 9/May/17
May 172 or 174
A 171cm male
said on 26/Jan/17
Looks around 5'8"ish. .
josh jeffords
said on 6/Jan/17
Yep I guessed this one first time I saw the guy under 5 ' 8 rappers are the worst he has been listed over 6 ft..
Such obvious use of the Stallone/Porn camera angles trying to make him look big these guys are always good for a laugh.
Chris
said on 7/Jan/16
5'6 Marc Anthony was taller than him, i wouldn't go higher than 170cm
TJE
said on 23/Mar/15
How about 5'7.25, Rob?
MD
said on 30/Nov/14
With 6'0" Chris Brown at the Latin Grammy's on November 20th:
Click Here
Where Chris to straighten up to his full height, the difference would be even more apparent.
MST
said on 21/Oct/14
@SilentD -- Any man with lots of money can get all the ladies he wants, even if he's 4'10"!
Jerome
said on 12/Jun/14
169cm or 170cm
leonari
said on 28/May/14
Flat 5'7 is closer in my opinion
Darkmatter
said on 26/May/14
I'm 5ft 9 (175 cm), I met him once and he was about an two inches to inch and a half shorter than me
So I'd say he's probs in the 5' 6 - 5' 7.5 range
Ed
said on 14/Mar/14
He is not 5'7 if Kesha is 5'9. Just look at the AMA 2013 performance.
miro
said on 5/Jan/14
abit taller than Leo messi
rj
said on 23/Dec/13
Im 5ft8 I meet him once he is just a little bit shorter than me probably 3/4 inch to an inch shorter.
MD
said on 21/Dec/13
Rob,
Here he is with 5'6" Marc Anthony:
Click Here
Click Here
He's not an inch-and-a-half taller than Mark.
StayC
said on 18/Sep/13
I'm 5'7"... I met him and he wasmaybe an inch taller than me (i was wearing flip flops... So didn't have any height assistance lol)
JJ
said on 19/Aug/13
Looks 5'8-5'9 next to 6'3 Flo Rida in Cant Believe It.
Naima
said on 22/Jul/13
SV,Priyanka on this photo in high heels....
SV
said on 14/Jul/13
Click Here
He is shorter than 5'6.5" Priyanka Chopra
Juju
said on 18/Mar/13
If diddy is in tje 5 10 range then pitbull is 5 6 range. 5 7.5 is a bit too high for him. He cals himself lil chico pit cause of his short stature. 5 8 nelly doeant look short next to diddy like pitbull.
Heel
said on 7/Nov/12
He is 168 cm tall (5'6"). Not less, not more. He uses lifts for red carpet presentations which can make him go up to 5'9".
Big T
said on 31/Oct/12
I don't get this one. I've always heard 5'6" and he's pretty much exactly the same height as Marc Anthony who you have at 5'6". And just look at that Bieber photo!
Silent d
said on 18/Sep/12
He is a solid 5 foot 7. He knows how to get the ladies. Seedy but i don't think he could possibly be taller thah 170cm.
bobie
said on 1/Sep/12
i think he is like 168 cm at max,
johnnyfive
said on 1/Sep/12
I say "mister 305" is probably just 5'7 flat, judging by the Brolin and Mario Lopez pics. The Bieber pics are tricky as the Biebs could be wearing lifts on that picture as he is rumored to do in most of his public appearances.
Pitbull
said on 28/Jul/12
i always love pitbull.. but i don't that he is short.. 171cm is quite short.. Rob, are you sure with your measurement? because MD said pitbull just about 5'6". that means he is just 166cm?
[Editor Rob: i'm not convinced he's as short ss a five six man]
leonari
said on 28/Jul/12
strong 5'7" guy. Looks it.
MD
said on 27/Jul/12
bk,
Yeah, N-Yo is not as tall as listed. He's another one I tried to show was quite a bit shorter than listed.
bk
said on 27/Jul/12
I gotta agree with MD here, maybe not to the extent of him being under 5'6", but I've seen this guy a lot and I'd be surprised if he cleared 5'6.5." Although for some reason he always looks almost as tall as Ne-Yo which makes me think Ne-Yo might very well only be around 5'7"
MD
said on 27/Jul/12
Here he is with Mario Lopez, who is clearly more than 1.75" taller than him, even with the bag angle of the photograph:
Click Here
With Josh Brolin who is clearly more than just 2.5" taller than him:
Click Here
And, really, the most damning picture is with Justin Bieber:
Click Here
Even taking into account not knowing the footwear, it's clear from the compilation that this guy isn't over 5'6".
MD
said on 27/Jul/12
He's shorter than this. He's at least four inches shorter than 5'10"ish P.Ddiddy.
Shagrath
said on 25/Jul/12
great determination! I'm 181cm I've met him in Istanbul and he was clearly 6-7cm shorter than me even with his "lift-look" shoes.