Andrew Koji's Height
5ft 11 (180.3 cm)
English actor, best known for playing Ah Sahm in TV series Warrior and for film Snake Eyes (2020). In a short video, he once described himself as "Five Ten", although on his agency he was given "5'11" (180cm)".
You May Be Interested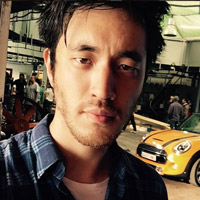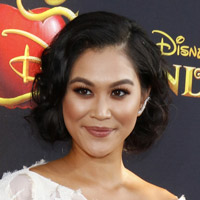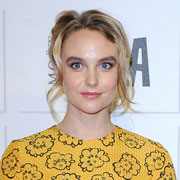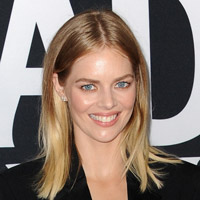 Add a Comment
18 comments
Average Guess (22 Votes)
5ft 11.38in (181.3cm)
JonJones
said on 24/May/20
Yeah 181 or about 5'11 I'd say. Definitely not really as tall as he looks I'd say. That 5'10 claim was from a comedy short film where he was playing a character
Christian 6'5 3/8"
said on 20/May/20
Don't get why he would claim 5'10", unless the claim was made when he was younger and still not done growing. He seems to be a solid legit 5'11", from what I've seen.
Chris Junior Hernandez 1990
said on 20/May/20
@JonJones
Is 181cm possible for Andrew in real?
JonJones
said on 29/Mar/20
Also saw several him and Henry golding. In a few of those other pictures as well, where Andrew stands next to Henry - Andrew definitely looks shorter by about at least an inch. Maybe the other photo with them where a few people are in between is just the angle
JonJones
said on 29/Mar/20
Saw him on set of Snake eyes too. Shorter than he looks. Think its his frame and proportions that make him look taller. I'm just over 6ft and he was definitely shorter than me
FE
said on 11/Mar/20
@Editor Rob,
Could u add "Warrior" Category?
There are 2 seasons now with Tom Weston Jones, Joanna Vanderham, Kieran Bew, Céline Buckens, Miranda Raison & Dustin Nguyen.
Also, add him to the "American Gods" and "Peaky Blinders" category, He's a Recurring BTW.

Editor Rob
I'd need to consider Warrior category, there's a few I need to look at soonish.
Felix Atreus
said on 7/Mar/20
Good actor and I worked on Snake eyes in Japan and saw him - I'm 5'10 and he probably had a good inch on me. Just slightly shorter than Henry Golding who I saw slouched alot so it was hard to compare. Saw the whole short film - its definitely the character he is playing - not andrew himself claiming that height. Makes sense if you watch the whole film. Also saw a few pics of him and Joe Taslim, I wouldn't saw theres a solid 2 inches there
Chris Junior Hernandez 1990
said on 5/Mar/20
I think there is higher chance Andrew is 5'11 1/2 than a flat 5'11
Nik Ashton
said on 1/Mar/20
@ Rob - When did he describe himself as "Five Ten"?

Editor Rob
In a short film
Here
. I don't think he really could be that short.
FE
said on 1/Mar/20
@Editor Rob,
Yh that make sense since Koji being half white, He adapts the height, build and some features from it too. BTW, What about Kane in Comparison?
Kane is a Legitimate 181cm Guy for sure, but it's hard to imagine someone like Koji to be shorter. It seems like Koji could have the edge!
Chris Junior Hernandez 1990
said on 1/Mar/20
Koji look to be 5'11 1/2 if standing with Henry Golding or maybe its because Henry is weak 6'0?
FE
said on 29/Feb/20
@Editor Rob,
I have a very good question, Who's Taller Andrew, Kane Kosugi or Robin Shou?
They all to me look like Solid 5'11-11.5" Arguably, but I honestly can't tell who's taller!
Hard to imagine him shorter than Kane or Robin.

Editor Rob
Physically I would have said Koji can give off a taller impression, but then Robin has a big head too, which can of course throw off proportions and make people seem shorter.
Ooooof
said on 29/Feb/20
Hey rob, you shall add Tyler Cameron to the list
FE
said on 28/Feb/20
@Editor Rob,
Thanks for the page, Is there also a STRONG chance of 181cm for him?
I thought he generally pulled off 5'11-11.5" range on Warrior especially when he had 2 inches on 5'10" Joe Taslim, looked 7 inches on Iko & barely shorter than Henry (@ the Snake Eyes Premiere). Why did he even claim 5'10" to begin with?! I do not understand, probably a part of his character?

Editor Rob
5ft 11 strong is an arguable figure, I am still surprised even in that skit video he said 5ft 10...he doesn't look that short.
MeasuringTape
said on 27/Feb/20
Great addition to the database, it would be nice if he was added to the "Martial Artist" category, he definitely could pass for solid 6 foot in solo shots, wouldn't go under 5'11 for him though.
Greg
said on 27/Feb/20
I'll just guess him at 5'10.5 for a safe middle ground. Although he seems to have a large head size when I first saw his photo I thought to myself at least 6'2-6'4. Interesting how he claimed 5'10 but his agency gave him 5'11, that's a bit weird.
Miss Sandy Cowell
said on 27/Feb/20
Ha ha! I saw Andrew's head and said, "I bet he's a tall one!"
I think 5ft11 fits the bill!
Vsquad
said on 27/Feb/20
I saw a few pictures of him with Henry Golding on instagram, however there were people in-between them. He didn't look much shorter if at all though.