Andrew Scarborough's Height
5ft 9 (175.3 cm)
English actor, best known for playing Graham Foster in Emmerdale and Tim Drewe in Downton Abbey. His agency listed him as
"5'10"
.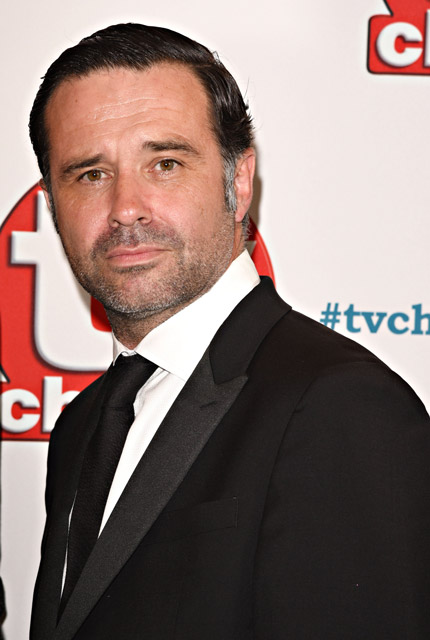 Photos by PR Photos
Add a Comment
18 comments
Average Guess (6 Votes)
5ft 9.13in (175.6cm)
Sandy Cowell
said on 15/Oct/18
@ Little sue - That's because his part calls for an expressionless face. He can let go though - I've seen it!
I think he's an excellent actor.
Connor Simpson
said on 15/Oct/18
@little sue I disagree, his acting seems pretty good, especially in scenes when he gets angry and shouts and like when he got upset after assassinating Joe, he really shows emotion I think, id say he's one of the best actors I've ever seen in Emmerdale in my opinion.
Sandy Cowell
said on 14/Oct/18
Well, Rob, I like it!! It's a nice BIG one! 😊
Connor Simpson
said on 14/Oct/18
Rob do you think Andrew might be over 5'9? Like 5'9.25 or 5'9.5?

Editor Rob
The most I'd go with is 9.25
little sue
said on 14/Oct/18
I would guess about 5ft 9. Think his performance in Emmerdale so wooden, he has about 3 expressions!
Connor Simpson
said on 14/Oct/18
@Sandy Cowell he might be 5'9.25 or possibly 9.5, but Jeff looks a bit shorter nowadays, I wouldn't be surprised if he is closer to the 5'11 range today.
Nik
said on 13/Oct/18
@ Sandy Cowell - I know exactly which scene you are talking about, it was from Thursday's second episode of "Emmerdale"! It was great to see the way that Andrew remained cool and unmoved when Jeff Hordley's character Cain Dingle (autocorrect tried to change it to Dongle!) squared up to him, and of course this scene provided us with ample opportunity to compare their heights too! As you can imagine I have nearly worn the pause button out on the remote control and it has to be said that Andrew always looked over 5'9" when compared to Jeff, but that is assuming their postures and footwear were equal! Then there is the small matter of possible hair advantage to consider!
Sandy Cowell
said on 12/Oct/18
Particularly superb choice of picture Rob! 👌

Editor Rob
I think it was the only one on the prphotos site!
184.5/185Jeff
said on 12/Oct/18
Great actor, best performance I have seen in a long while, and seems reasonably over 5ft9, I would say not far off 5ft10
Sakz
said on 12/Oct/18
Next to Jeff Hordley who plays Cain (who is listed at 5'11.75) he looked over 5'9 and closer to 5'10 although footwear may have influenced that. Jeff also doesn't have the best posture at times so that was also probably a factor. However, seeing him next to other members of the cast 5'9 seems about right and in terms of proportions he looks average height.
Nik
said on 12/Oct/18
I have faith in Rob so Andrew, from Harrogate, can 'ave 5'9"!
Sandy Cowell
said on 11/Oct/18
He was fantastic tonight AGAIN, putting on a performance to be proud of.
He didn't so much as flinch when Cain stood up and tried to look all threatening! Cain, played by Jeff Hordley, is very nearly 6ft. Andrew did NOT have it necessary to look down at him when giving him the eye-to-eye. He could look him virtually straight in the face, and that was something I couldn't help noticing. Perhaps Andrew is nearer 5ft10 at certain times of the day, because he sure looked over 5ft9 in that scene!
Jeff's Cain had better watch out! He's no longer the hardest hard nut in 'Emmerdale'!
Nik
said on 11/Oct/18
@ Rob - Thanks for giving Andrew Scarborough his page on this website!
@ Sandy Cowell - Look who's here, we are so lucky to see Andrew Scarborough aboard celebheights!
Andrew has an excellent acting CV and he always performs very well when playing the part of Graham Foster in "Emmerdale", he is also a theatre actor who performs in a number of major theatres! It is great that celebheights has provided us all with accurate information about Andrew Scarborough's height!
Zampo
said on 11/Oct/18
I actually think there is greater chance Mr Scarborough would measure slightly under than over 5'9. 5'8.75 is entirely possible from what I've seen.
Zampo
said on 11/Oct/18
Sandy Cowell, thought as much he was "about 5'9" (as I stated in the height request page). I am quite confident Ned Porteus would measure in the 5'11 range. Maybe similar to someone like Finn Jones (on celebheights).
Paul Wood
said on 11/Oct/18
I thought he was shorter but after seeing photos of him with 6ft Ned Porteous I think 5ft 9in is correct.
Sandy Cowell
said on 11/Oct/18
I think he could reach 5ft10 or just under at his tallest time of day.
Sandy Cowell
said on 11/Oct/18
I'm so pleased to see him on Celebheights! I think he's really made his mark in 'Emmerdale' now. You can tell he's an experienced actor - unfortunately I haven't seen 'Downton Abbey' - but I'm loving him in 'Emmerdale' right now. He just gets better and better!
Height-wise, I would say a strong, burly 5ft9, a bit like my boyfriend!
Great to see him - thanks Rob!