Andy Serkis Height
5ft 7 ¼ (170.8 cm)
British actor best known for playing Gollum in Lord of the Rings and for roles in films such as King Kong, Deathwatch and The Force Awakens. In the early 90's he was claiming to be 5 feet 8 inches in the Spotlight Directory.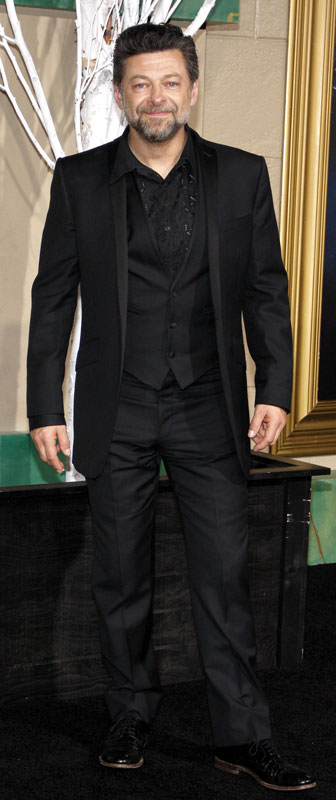 Photo by PR Photos
You May Be Interested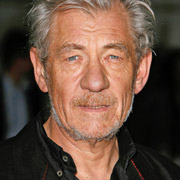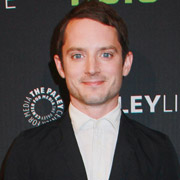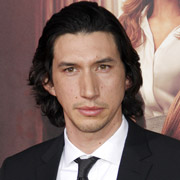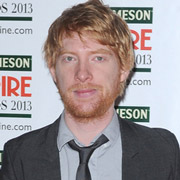 Add a Comment
44 comments
Average Guess (29 Votes)
5ft 7.23in (170.8cm)
Genau
said on 2/Feb/21
Rob do you agree that he looks taller on the above picture standing alone like proportionally he looks 5ft10 there

Editor Rob
maybe the lower angle has helped him a bit...
Genau
said on 2/Feb/21
Rob what about almost 5ft8 out of bed for Andy

Editor Rob
yeah that's very possible, I think this guy's posture really makes him look shorter than he might measure.
Jam Cherry
said on 10/May/20
So he's not that short hmmm I was thinking how he got role of Alfred in new batman
Looks 170.5 cm roughly
Nik
said on 1/Mar/20
@ Rebellious Q - I agree with you that 5'7" - 5'10" is average!
Rebellious Q
said on 24/Sep/19
Even though I feel like 5'7 - 5'10 is average, I thought he was kinda short at the 5'6 mark
cmillzz
said on 23/Aug/19
What a dumb
troll
, lol. I'd say at least 50% of guys I see in their 20s are under 5'10.
Ethan Couch
said on 21/Aug/19
Coulda sworn this guy was 5'5 Rob??

Editor Rob
You could argue he's 5ft 7 flat, he's looked that range a fair bit, but then has the posture of an ape at times.
Nik
said on 9/May/19
@ Terence Perring - The overall average for men is 5'9" at most and 5'7.25" is probably no more short than 5'10.25" is tall, most men who are taller than 5'7.25" are only a bit taller.
There is no way someone would find it difficult to find a man in his 20's under 5'10", half of them are!
Terence Perring
said on 7/May/19
@ Nik 5'7'' is short these days, sorry. Overall average is '510" for men, but I think that includes all ages. You look at a bunch of lads in their 20's now, you would find it VERY hard to find one under 5'10"with the majority of them being over 6ft.
Miss Sandy Cowell
said on 20/Apr/19
🎁🎂🍻 Happy Birthday Andy! 🍻🎂🎁
It's hard to believe, but adaptable actor Andy turns 55 today!
If you want to see a really entertaining horror film folks, try 'The Cottage'. It's ridiculously funny, with loads of swearing and OTT violence!
Andy's birthday guess is 5ft7.5.
Sandy Cowell
said on 10/Dec/18
I've just found Andy playing a sensible part for a change! He speaks in a northern accent and plays a bereavement counsellor in the first episode of Season 3 of 'Touching Evil'.
He is noticeably smaller than Robson Green's 5ft8.75, but he doesn't exactly have to look up too much when speaking to him, if at all. I think 5ft7.25 is ideal for Andy.
What a great fun guy he is, and I have quite a few of his movies! He can be in the goriest of horror films, yet still make you laugh, eg 'The Cottage'!
Junior Hernandez 1990
said on 23/Oct/18
Look 5'5 1/2 in proportion but compare to 5'6 guys he look easy inch taller.
Nik
said on 3/Sep/18
@ Josh Jeffords - It's not far off average in the UK!
Josh Jeffords
said on 2/Sep/18
Very short good actor similar height to martin freeman "bilbo"
Sandy Cowell
said on 29/Aug/18
But Sacred, he looks so small in 'The Lord of the Rings'!
Funny Andy can have 5ft7.25!
Someone
said on 23/Feb/18
good downgrade
Tall Sam
said on 22/Feb/18
Maybe you'd consider a page for Terry Notary, although most of his roles have been motion capture (in the War of the Planet of the Apes movies, title character in Kong: Skull Island, Guardians of the Galaxy Vol. 2, etc.). He was quite good in the main scene from The Squire. I think he's also going to be a bad guy in Avengers: Infinity War.
Notary looks a quite short guy, I think Serkis has a bit more than an inch on him discounting Serkis's loose posture. I think he Notary could be just under 5'6", maybe 5'5.75"? He is also probably about 6 inches shorter than Dominic West, a bit more than that under Jason Clarke and only a bit taller than Elisabeth Moss in heels.

Editor Rob
Wouldn't have thought he looked over 5ft 6, although I am not sure I would add him.
The Shredder
said on 16/Feb/18
He was shorter than Martin Freeman , 5'5.5 or so , way too high a listing.
Dude21
said on 6/Dec/17
Compare him to Oscae Isaac and John Boyega on the Jimmy kimmel show :
Click Here
He is NEVER a 5.8!
Adamz
said on 10/Sep/17
I do not think he is 5foot8.
Please review. Looks more 5ft6 than 5foot8
World Citizen
said on 2/Jun/17
He needs definitely a downgrade. He looks no more than 5 ft 6 , 7 max with Peter Jackson.
Sandy Cowell
said on 19/Oct/16
I was told emphatically by a little kid when I was in a video shop eyeing up a copy of '13 Going on 30', which has Serkis as one of its cast members, "He doesn't look like Gollum - he looks like Smegall ('scuse the spelling) and that's a lot nicerer!"
I wonder if she thought he was equally low from the ground?
Real Paul Solar
said on 3/Jul/15
I saw him walking down Molton St London in 2005. He was easily 175cm but he had huge cowboy boots on. Another friend met him trimming his hedges and said he was 170cm, probably 171cm first thing in the morning. Friend could not confirm what footwear he was wearing.
Edlt2882
said on 6/Jan/14
When I look at the guy, I think he's my height (170cm) barefoot. I saw 13 Going on 30 and he looked like he could have been 174cm, but that was with some thick sole shoes. So again, a 5'7" guy in my mind.
Sam
said on 10/Sep/13
Omario's sighting could be roughly accurate...I think Serkis might not normally clear 5'8" barefoot.
Omario
said on 8/Sep/13
I Met Him the other week in Italy. He was about the same height as me 5'7"
Iceman
said on 28/Jul/13
I think you have Serkis listed way to high. Just look at premiere photos of the Hobbit. Serkis is about the same height as 5'6" Martin Freeman and he looks at most 1.5 inches taller then 5'5" Elijah Wood. Even with poor posture there's no way I can see Gollum being above 5'7".
logan noll 1996
said on 17/Nov/12
He played Caesar in Rise of the Planet of the Apes. He looked a little over 5'8 to me.
jay boy
said on 24/Jun/11
I saw him in Argyll Street (central London) he looked about 5'7 in cowboy boots, my mates met him while he was trimming his hedge outside his house last week and they estimated his height at 5'6 with boots
jim
said on 9/Jan/11
its not completely live action though is it, they can easily play around with height and things, he's not a massive gorilla is he?
Colin Firth
said on 4/Dec/08
Ive seen him and i thought 5ft 6inches. But if everyone is quoting higher it must be 5ft 7inch at most.
Mr. T
said on 21/Sep/08
Yes, 5'7.5".
Antron
said on 5/Feb/08
I think Andy is slightly under this, a solid 5'7" you might say (171 or 2). I think Jack does have some big shoes too, to make him about 5'7" as well.
Mr. T
said on 23/Aug/07
Black is also wearing big shoes (and he probably has lifts in them), and has better posture. I do think Serkis needs a downgrade, though.
ras
said on 7/Aug/07
If this guy's 5 ft 8 then Jack Black must be 5 ft 8.5.
Click Here
Nothing over 5 ft 7 that's for sure, look at those things he's got, they look like boots and Jack Black is still taller than him! Rob you're giving this guy 2 inches of height if not more.
JanetPomegranate
said on 22/Mar/07
I just met him and we were the exact same height. He was definitely standing up straight.
The weird thing is - I'm absolutely, no doubt about it, 5'9".
That agency's been selling him short!
interest
said on 1/Dec/06
glenn why did u set this site up?
seems alot of effort
Mr. T
said on 19/Nov/06
Yeah, I don't know about 5'8". He looks more 5'7" in Forensic's pics, and under 5'7" in the Williams pic (though he is being pushed down a bit there). Unless he does have a hunch.
Antron
said on 16/Nov/06
I think Jackson is more like 5'5.5", so that would make Serkis in the 5'7.5" range if indeed the difference was about 6cm...Jackson is listed at that height on this site as well...
Jim
said on 28/Oct/06
Half a head = 5-6 cm, Peter Jackson 5'5", Serkis less than half a head taller (picture below) = Serkis 5'7
ForensicNYC
said on 3/Jun/06
Andy Serkis looks 5'8" beside slimmer 5'5" Peter Jackson and 6'0" Adrian Brody...
Click Here
Also with 5'6" Jack Black and 5'4" Naomi Watts...
Click Here
(...noticed somebody on tip toes?...)
elio
said on 17/Dec/05
Looked pretty big in King Kong as the chef guy with the moustache. Obviously they employed good ol' fashioned camera angles and perhaps 'magic shoes' to make a 5'8" guy seem like a big imposing sailor.
He looked pretty big as Kong too! ;)
mr. t
said on 15/Dec/05
Are you sure about 5'8"? He looks shorter than that on premier photos with the cast/crew of King Kong, more like 5'7".

Editor Rob
all that motion capturing has effected his stance...he hunches a little, I think ;)
CelebHeights Editor
said on 8/Oct/05

This height was confirmed by his agency CV: 173cm and 73kg.