Anna Friel's Height
5ft 3 (160 cm)
English Actress from Land of The Lost, Limitless and Pushing Daisies. She has said "5ft 5" as her height.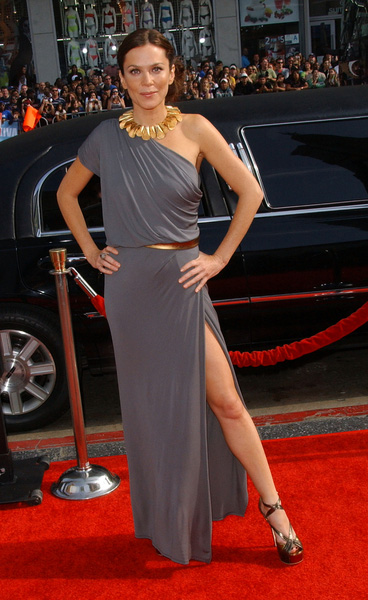 Photo by PR Photos
Add a Comment
13 comments
Average Guess (8 Votes)
5ft 2.97in (159.9cm)
P.K.W.
said on 30/Jan/21
Anna's legs look too long and body proportions for 5ft 3in, so 5ft 4in - 5ft 4.5in is more accurate.
Next to Amanda Burton (around 5ft 3in) she is clearly taller.
Miss Sandy Cowell
said on 12/Jul/20
💐🎁🎈🎂 Happy Birthday Anna! 🎂🎈🎁💐
Many Happy Returns to Anna Friel, who turns all the fours, 4️⃣4️⃣, today.
I found her height all of 5cm over the odds just now. Goodness me, far too obvious, so it's going to be 5ft3!
💐🎁🎈🎂💐🎁🎈🎂💐🎁🎈🎂💐🎁🎈🎂
Miss Sandy Cowell
said on 16/Nov/19
I'm woke up to a film called 'Teasure Guards' on the Horror Channel. Anna is playing an educated woman archeologist. She's speaking with a 'posh' English accent and looks around the 5ft3.5 mark. That's what she gets!
Miss Sandy Cowell
said on 12/Jul/19
🎉💐🎂🕯️ Happy Birthday Anna! 🕯️🎂💐🎉
I can remember watching Anna playing Beth Jordash in 'Brookside' as a teenager; somehow, I had a feeling she'd go far!
I wish Anna a lovely 43rd Birthday with daughter Gracie and all her other family members and friends.
I once read Anna was 5ft4.5. I can't see her as low as the average of 5ft2.6, so I will go for 5ft3.25.
🎁💝🎂🌹🎁💝🎂🌹🎁💝🎂🌹🎁💝🎂🌹
Sandy Cowell
said on 14/Jan/19
The way Anna stands in the above picture, she could pass for 5ft5! I know that's not true, of course, because I have bought productions with her in them, knowing full well that I won't be disappointed. Always a delight to watch, I recommend her episode from 'The Street', which I know I've mentioned previously.
I remember her in 'Brookside', which I persuaded my Mum to watch too. She was equally fond of Anna!
5ft3.
Blondie
said on 9/Nov/18
In this pic there isn't a big differenc between the both of them (even if Kristin Chenoweth is wearing higher heels):
Click Here
Lee168cm
said on 25/Jul/17
Would she be 5'8" in the above photo? Those heels are very high
Editor Rob: they might give close to 4 inches in height.
Looker
said on 22/Sep/13
I'd have to agree with Rob. She's definitely a foot shorter than Lee Pace, her costar in Pushing Daisies, and he's 6' 3" and some change. If Anna were 5' 5" she'd come up to Pace's shoulder, at least, because her character always wore heels; however, she' only came up the the middle of his arms.
ANDREA[ITA]
said on 2/Aug/12
Rob, shes listed at 5'2 in different places...
Editor Rob
said on 15/Dec/06

In 1996 she did say
"I'm only 5ft 5in and I'd love to be taller"
in Mirror.
Anonymous
said on 21/Feb/06
She appeared inches taller than the 5'4" Michelle Williams in Me Without You.
absent
said on 30/Aug/05
Agree, she looks nothing over 160 cm. Have you looked at pictures of her when she was pregnant beside David Thewlis?
Anonymous
said on 30/Aug/05
she's a real shorty. and if you've seen pics of her next to 6ft 3in boyfriend david thewlis, she looks really tiny, but your right, i dont think shes 5'2". she's gotta be at least 5'3".