Anthony Ray Parker's Height
6ft ½ in (184.2 cm)
American actor, best known for playing Dozer in The Matrix. He also appeared in The Marine and TV series Spartacus: Blood & Sand. His New Zealand acting
agency
listed him as being
"Height: 184cm / 6ft 0in"
.
You May Be Interested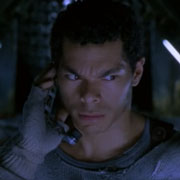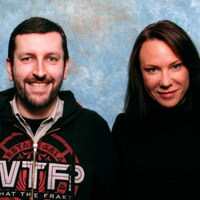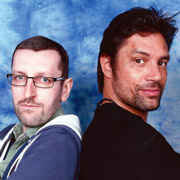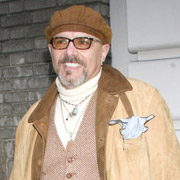 Add a Comment
16 comments
Average Guess (7 Votes)
6ft 0.25in (183.5cm)
Slim 6'1.5
said on 21/Feb/21
Rampage(-_-_-)CloveR, they looked exactly the same height in the marine, I've got cena at a solid 184cm
Rampage(-_-_-)Clover
said on 20/Feb/21
Crazy to think he's the same height as Cena!
slim 6'1
said on 17/Feb/21
Rampage to look so tall in the marine he must've worn lifts
I'd give keanu reeves the edge over this guy and John cena...
Rampage(-_-_-)Clover
said on 16/Feb/21
Rob, was this guy edged by Keanu?
Haven't seen The Matrix in a long time but from memory this guy did not have enough seems to really compare Fishburne and Reeves. In The Marine he looked monstrous though, I thought he was at least 6ft4!

Editor Rob
there wasn't great comparison's from what I remember, though I remember thinking the guy looked over 6ft comfortably.
slim 6'1
said on 22/Jan/21
Just a smidgen over 6', I remember i requested this guy 4 years ago and you actually added him 👍 thanks! 🙏
slim 6'1
said on 9/Jan/21
As listed 👍 same deal as John cena
Slim 6'1"
said on 13/Sep/20
I take that back spot on or overlisted a quarter inch
Slim 186
said on 9/Dec/17
@berta, and rampage,
In the fight scene with Cena they were pretty much the same height, 184-185cm.
berta
said on 7/Dec/17
i wathed the marine yesterday he must have had lifts on in that movie i thougt tomyself " this guy must be 187-189 cm tall"
Rampage(-_-_-)Clover
said on 5/Dec/17
Watching The Marine I thought he was 6ft5! Probably wore lifts in his scenes w/h Cena and Robert Patrick
thy
said on 19/Nov/17
finally. def 6ft
Anonymous
said on 18/Nov/17
I thought he'd be much taller than this!
travis
said on 18/Nov/17
this is correct
Redwing
said on 18/Nov/17
Hey rob how tall do you think deceased nz actor Kevin smith is? He used to play ares on the old Kevin sorbo hercules show.
Editor Rob: 6ft 2 range is likely
Sandy Cowell
said on 18/Nov/17
Now THAT'S a 6-footer if ever I saw one!
He gets 6ft and half an inch because I'm so dumbstruck!
Slim 185
said on 17/Nov/17
Nearer 6'1" than 6'0", thanks for the request, but he did look taller than this in "the marine".