Berenice Bejo's Height
5ft 5 (165.1 cm)
French Actress best known for movies such as The Artist.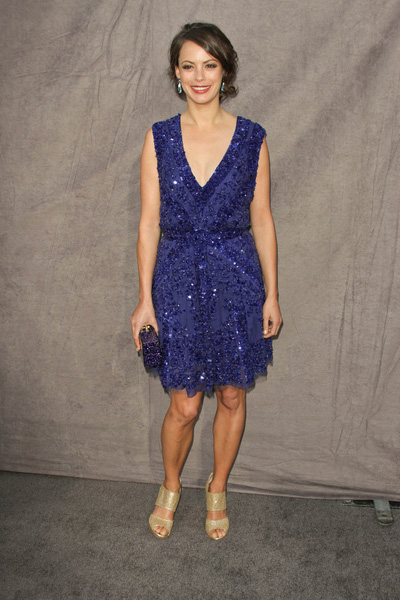 Photo by PR Photos
Add a Comment
27 comments
Average Guess (6 Votes)
5ft 5.5in (166.4cm)
Nik
said on 28/Sep/18
I would be surprised if she is anything less than 5'5"!
FE
said on 27/Sep/17
@Editor Rob,
Is 166 possible for her?
Click Here
Click Here
Click Here
She can look 167 at times, and sometimes as low as 165. I still think she's over 5'5" quite often, but how much over is the Question? Strong 5'5" or weak 5'6"?
What's your thought on this Rob?
theblacklab
said on 8/Nov/12
She's listed as 5'4.5" elsewhere- quite frankly she looks it. I would say somewhere between 5'4" and 5'5".
Viper
said on 8/Jun/08
Yeah, Frey looks about 5-9 to me as well. Henley looks 5-10. I thought Walsh was taller than just 5-10 1/2. Glenn, I know you have had some legendary run ins with Frey and Henley :) And whats funny is Henley and Frey hate each other half the time anyway. Its not surprising that the Eagles have had a crazy, tension filled lovehate relationship.
AshnarLynx
said on 8/Feb/08
I think Henley's 5'11, I read it somewhere. Felder is 6' and Frey is a bit shorter, maybe 5'9.
glenn
said on 25/Jan/08
i know nothing of leadon,but your estimates are pretty accurate.though id put henley at 5-10.25.and maybe timothy at 5-8 now.5-9 then.
RP
said on 24/Jan/08
How tall are the rest of the Eagles. I was looking at old pics and looks like
Frey and Schmidt are about 5'9" , Meisner and Henley look about 5' 10" , Leadon and Walsh look 5' 11" and Don Felder looks about 6 ft. Any ideas?
glenn
said on 8/Oct/07
i never saw a celeb concerned so much about not signing for me or posing.would stare me with hard,mean looks and get his security and airport security after me.strangely,as of last year in l.a. and now in new york,he does sign and pose inside the events.why there and not outside,im not clear.its like robert redford.only inside events.about henleys height.yeah.can look 5-10,then the next moment 5-11.
Yeppers
said on 7/Oct/07
Yeah I always thought Henley had a chip on his shoulder. Interesting. Hard to guage his height, too.
glenn
said on 6/Oct/07
henley did seem 5-10ish.
glenn
said on 24/Sep/07
walsh looks 6ft in the new eagles photo sessions that has me wondering.but yeah,i see 5-10ish.
Schnouzer Breath
said on 24/Sep/07
5-10ish sounds right on to me. Seems a smidge taller than Henly who is about 5-10 max maybe just under. Rick Neilsen's about 5-11ish and seems bout an inch taller than Joey Bagodonuts lol (aka mr. puffy redvest, got any gum?? lol)
anonymous
said on 19/Sep/07
Hmm.. I just met him actually the other day at a guitar store. Really nice guy. But he seemed 5'10" max. He seemed the same height as me, maybe a 1/2" shorter, and I'm 5'10" if I stand up straight.. But the pic posted here seems to say otherwise. Just thought I'd interject.
dmeyer
said on 17/Sep/07
looks 5'11 with sloush so 6ft straight
glenn
said on 17/Sep/07
thanks for the contribution lanie.im glad to know im not the only one that thought he looked under 5-11 with the slouch.
lainie
said on 17/Sep/07
i've met JW a few times, and he's a few inches taller than me (i'm 5'7"), but he slouches a tiny bit. i'd say more like a solid 5'11" standing straight up.
korntrak
said on 16/Sep/07
he seems 182-183
glenn
said on 15/Sep/07
so im not crazy on the 5-10ish appearence.
Lucais
said on 15/Sep/07
looks at most a couple of inches taller than Frey when they all stand tagether, so i'd agree with 5-10ish
glenn
said on 12/Sep/07
he could very well be 6ft.but he gives me this strange illusion of 5-10ish due to possibly his posture.even in the ealy 90s.we need to study him more.
Franco
said on 12/Sep/07
180cm at least
Danimal
said on 12/Sep/07
The man looks to be at least 5'11" and he is leaning quite a bit.
Anonymous
said on 12/Sep/07
5'10.5 seems right but hes not standing fully straight could be 5'11.
Brah
said on 12/Sep/07
He is obviously much closer to the camera
maximus
said on 12/Sep/07
Unless he has some thick soled shoes on, he is most likely 5'11 to 6'...I'm 5'10 and he looks a little taller than that......upgrade to at least 5'11.
glenn
said on 12/Sep/07
yes.i see him often.strangely he looks 6ft in the new photo sessions and looks big here.so im wondering if im wrong.5-10.5 seems the safest.