Bernard Bresslaw's Height
6ft 6 (198.1 cm)
British actor best remembered for his roles in the Carry On series of films, Krull and Jabberwocky. In the 1970's spotlight casting directory he was listed as 6ft 6in.
You May Be Interested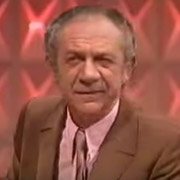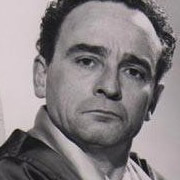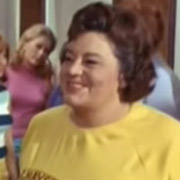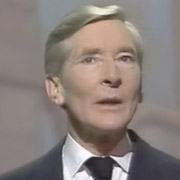 Add a Comment
23 comments
Average Guess (11 Votes)
6ft 5.68in (197.3cm)
Martin 6'1"
said on 23/Jan/20
Watching him right now in Carry On Loving. Assuming the average doorway here in the UK is 6'6" then he's about 6'3"
Tall Sam
said on 15/Jul/19
Just saw Krull for the first time all the way through and Neeson does look nearly 3 inches shorter IMO in a walking group shot. Naybe Bernard had a terrain advantage but the guy looks sufficiently huge in the film, just from appearance I'd guess he looks proportionately similar to Bjornsson as The Mountain.
Danny Lancaster
said on 19/Jun/18
Bernard was 6 ft 7 (2.01 m) a whole 2 inches taller than Christopher Lee
PAUL
said on 7/Sep/17
Arch do the maths! Jack Douglas was 6ft 4. Sid James was 5ft 9(look at the film TOO MANY CROOKS with George Cole who was 5ft 8 and a half and look at Sid James with Cole. Sid is clearly a bit taller than Cole.) Jack Douglas was and easily looks 7 inches taller than Sid James........! Also about Bernard Bresslaw. Look at Carry on Screaming. The guy from Steptoe and son was at least 5ft 10 and Bresslaw towers over him....He was 6ft 7.
Martin 6'2
said on 19/May/17
I'm not sure what to make of this one, big fan by the way, but can't believe he's quite 6'7" especially when you look at doorways, which here in Britain are around 6'6.5" he always seemed a little below the doorframe, he never ducked.
I'd guess 6'5.5"
Arch Stanton
said on 15/May/17
In fairness Jack Douglas did look mostly look a full 6'4, they must have done something to make the height difference less in that scene. 199cm is arguable for Bresslaw but 201 seems too much.
Arch Stanton
said on 26/Apr/17
Paul see 2 minutes 40 in Carry on Abroad
Click Here
You reckon Douglas looked 8 inches taller than Sid James??
Arch Stanton
said on 26/Apr/17
Nah there's never 8 inches between Sid James and Jack Douglas. The very most I can see between James and Bresslaw is 10 inches, a full head, Bresslaw never had an 11 inch head. That said Jack Douglas did kind of have a frame rather like Stephen Fry, but looked more like Richard Whitely.
PAUL
said on 25/Apr/17
Bernard Bresslaw was 6ft 7. Look at the film CARRY ON GIRLS with Jack Douglas who is 6 ft 4. Bernard easily looks three inches taller than Douglas.
Arch Stanton
said on 24/Apr/17
Rob correct my guess to a full 6'6 actually, seeing him with Frankie Howard he looked a good 6 inches taller too.
Arch Stanton
said on 24/Apr/17
If you pause at 1 hr 20:05
Click Here
seeing full body shots of him with James he does look about 10 inches taller in fairness and not under 6'6.
Arch Stanton
said on 24/Apr/17
Definitely not 6 ft 7. In Carry On Doctor there is a scene in which he is barefoot with Jim Dale in shoes and he was not even close to 6'7, looked more 6'5 range to me.
6'5.5 has my guess. If Bernard was a full 6 ft 6 Jim was a full 5 ft 10.
Sandy Cowell
said on 9/Jan/17
An absolute giant, this one!
I would even have believed 6ft7 for Bernard. I loved that he always received the awkward, cantankerous parts in the 'Carry On' films and did them such justice! My favourite for him was in 'Carry On Screaming' which was on one evening when I was 9 or 10 years old. I found it genuinely frightening! 😨
Rampage(-_-_-)Clover
said on 1/Nov/16
He looks like a kingsize version of Mr. Bean...or a slightly taller Stephen Fry
Aza
said on 31/Oct/16
Saw him listed as 6'7 too. Favorite quote from Carry On Up The Kyber.....Fakir off! Yep he was 78 inches.
Shadow2
said on 2/Nov/14
Bernard's 6' 6" listing here is correct. He did an episode of TV's "Danger Man" with (close to) 6' 2" Patrick McGoohan, and was four inches taller than McGoohan. In many of his early roles Bernard seemed like the English version of Hollywood's Fred Gwynne, playing the naive but lovable "big guy".
Tigon Man
said on 2/Nov/14
I've read articles and books on the Carry On Films that said he was 6'7. Most of the Carry on crowd were fairly short and when you see Bernard standing next to 5'7 Kenneth Williams in Up The Khyber, he does look a full foot taller.
Sam
said on 30/Oct/14
I have no idea but it's definitely in the thousands. On a site that shall not be named, I have rated well more than 3,000 films but I know that's only a portion. I don't watch movies as frequently anymore as I did in my 20s and earlier 30s (darn kids!), in which I'd average 1-3 per day I'd reckon!
Arch Stanton
said on 29/Oct/14
I wonder how many films we've seen between you Sam, myself and Rob!!!
[Editor Rob: I think I just average 1 a day, but I really do watch anything and everything...

maybe apart from romance stuff, you know the kind of Channel 5 afternoon things, I'll pass on that genre...]
Rampage(-_-_-)Clover
said on 28/Oct/14
Rob, I remember him from that. Wasn't he a couple of inches taller than Neeson?
[Editor Rob: yes he was noticeably taller, helped though by the prosthetic noggin a little :)]
Sam
said on 27/Oct/14
Just had a look and Breslaw looks huge there, the one photo w/ Neeson though Neeson is standing in the background so you can't compare. Haven't seen the film myself.
Chaz
said on 27/Oct/14
I have seen him listed at everything from 6'5''-6'7.5''
Sam
said on 27/Oct/14
I've heard of him but not highly familiar with his work. Was he ever in anything with John Cleese?
[Editor Rob: not sure but he played a cyclops thing in Krull beside Liam Neeson..]