Billy Ray Cyrus Height
6ft 0 (182.9 cm)
American country music singer and actor.
Photos by PR Photos
You May Be Interested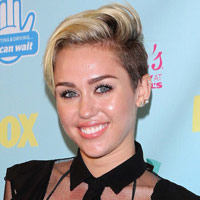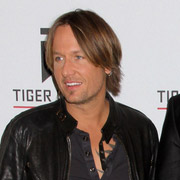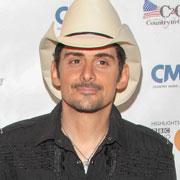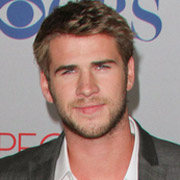 Add a Comment
45 comments
Average Guess (8 Votes)
6ft 0.41in (183.9cm)
Chris Junior Hernandez 1990
said on 6/Nov/19
Click Here
start at 3:42 Lil Nas X look at most 1.5" on Billy.
Chk23
said on 15/Sep/19
Look him up on James Corden. He's wearing cowboy boots (as usual) and factoring our the cowboy hat he's maybe 3 inches taller than James. So James is 5'8 1/4 and Billy Ray with 2 inch cowboy boots on is only 3 inches taller ? Unless Corden is wearing some major lifts this doesn't add up.
Chk23
said on 11/Sep/19
Click Here
There's some wizardry going on here. I was going to say how wrong @Richard B was but then I went and watched the video of him on Fallon. He's got 2-3 inch cowboy boots on and still maybe, MAYBE, looks the same height as Fallon.
Greg
said on 29/Jul/19
@World 5'10 for Billy? Lol he was always listed 6'0 the average seems to have him at a decent 6'0, I think he has good proportions.
World Citizen
said on 7/Jul/19
I firstly thought he was around 5 ft 10. Presumably I confused him with another celeb.
Btw Rob can you add Lil Nas X?
berta
said on 3/Apr/18
6 foot seems about right
Richard B
said on 7/Oct/17
Billy ray is 5'9 max... Saw him on tonight show with his 3 inches cowboy heel. He was 2 inches shorter than Fallon with regular 1 inch heel. Myley was by his side wearing 3 inches shoes and she was an inch shorter than Billy.
Maximus Meridius
said on 27/Aug/12
Rob any chance you will add tish cyrus i've seen her in pictures next too miley cyrus she looks about 5ft 9in range.
Jocko
said on 15/Aug/12
Rob you should add his son Trace. He is a very lanky but tall 6'4.
Patty
said on 25/Sep/11
took a plane from Nashville to Atlanta several years ago--I think he's taller than my husband, who is just barely 6 ft.
Rampage(-_-_-)Clover
said on 2/Apr/11
Could he be near 6ft1, Rob?
Kathy Jones
said on 29/Jun/09
I met Billy Ray Cyrus twice in a week. This was in 1999. I went to the Choctaw Indian Fair in Philadelphia, Mississippi that summer and I didn't know he was going to be there in concert until just a few days before I left for the trip. I had my picture made with him there but that whole roll of film didn't turn out! I got to see him in concert again at Old York in Oakman, Alabama that weekend, which is about 15 miles south of where I live. I was in the fan club back then and I got to go backstage and have my picture made with him there. This picture is still on my refrigerator! He is sooooo nice!
tall man
said on 21/Jun/09
what do u think rob? billy looks only maybe 3 inches taller than miley on the show sometimes and she wasn't wearing heels at the time,lifts????
greg s
said on 23/May/09
I stood near Billy when he was in tennis shoes in Burbank. He's about 6ft, no less than 5-11
Hugh 190cm
said on 31/Mar/09
My friend met him at one of his shows in 1992. He said he was almost 6ft in boots. So in boots Billy Ray is 182cm-183cm and barefoot about 5ft10?
diamonddave7
said on 9/Mar/09
I have never met Billy Ray Cyrus, but also you need to consider that people with long hair tend to look taller in person; it's just a natural perception and also he is has a moderate/thin build which also adds to his height. He is probably about 5'10'' flat footed because he has 5-6 inches on Miley and I'm 6'7/8"- 6'2" in boots.
-_-_-(Hugh)-_-_-/
said on 13/Feb/09
Here is a solid 6ft guy.
Mr. R
said on 18/Oct/08
When Billy Ray hit it big with that awful song, he had his mullet, and he was listed as 6 feet tall and 185 pounds.
Anonymous
said on 3/Oct/08
miley in pictures is about 5-6 inches shorter than her dad , so I'd say he is 5'11 or if he's 6' she'd be around 5'7
BK_Daniel
said on 6/Aug/08
By the way, just in case you noticed I didn't include him being 6'1" anywhere I'll be more exact. 5'5" + 3 + 5 - 2 = 5'11".
BK_Daniel
said on 5/Aug/08
I would say that he's 6'1" in cowboy boots, which makes him 5'11". He's about 3 inches taller than Miley when she's in 3 inch heels. 5'5" + 3 + 3 = 5'11". Thanks to those cowboy boots he can manage to 183 cms but it's probably closer to 181 cms.
sajeel irshad
said on 23/Jun/08
look guys billy ray cyrus is 6 ft and i did saw him,
im 16 yrs old and exactly the age of miley cyrus that is 23 nov 1992 and i am 6'2 and a half beleive it when i saw him he was way shorter than me...
Puge Henis
said on 27/Apr/08
I just met Billy Ray this month and I am 5'9" and 5'9.5" in shoes. I just submitted our picture and the guy is EASILY 6'. He did have cowboy boots on so maybe he was 6'1" in boots and maybe 5'11" without them. Hopefully my picture will be posted.
sindy
said on 22/Mar/08
erics: Vanessa Hudgens is not 5'5 she's only 5'1 miley must be around 5'4
brother_h
said on 20/Mar/08
wtf? vanessa hudgens is 5'1. so that'll make miley 5'4 so stop trolling.
6'0 is also average in new zealand. miley is 16 this year and she should have 1 or 2 inches in her.
Erica
said on 15/Mar/08
Miley has got to be 5'8" or 5'9" because she is WAY taller than Vanessa Hudgens, and vanessa is 5'5" soo miley is deffinatly atleast 5'8" or 5'9"!!
Stephanie
said on 22/Feb/08
6' 0" is the average height in the Netherlands.
6'
said on 10/Nov/07
Pema, I kind of understand what you mean. But you will feel short nerxt to a guy who is 6'..at least a head taller than you I believe
Pema
said on 5/Nov/07
Well i checked in a device and it showed me that even 6ft people are not that tall as it has been said. It is all myth 6ft is not very tall. I am probably 5ft 3 and when I see a 6ft guy . He is not that tall as i think it is
carla
said on 22/Sep/07
Totally agree. Miley (who I have met)looks still growing. And she is definitely at least an inch taller than Jason [Earles] who is her brother on the show. So...believe it!
6'3'' JK
said on 20/Aug/07
I think she can be 5'8'' or 5'9'' at the least, as shes 14
Stephanie
said on 20/Aug/07
I think she is 5' 4". She is two inches shorter than Nick Jonas, who is 5' 6". She might grow to be 5' 6" but seeing as she's already about as tall as her mom, I don't think she's going to end up really tall, though I could be wrong. She's 14, almost 15 and most girls I knew in high school stopped growing at around that age.
Stephanie
said on 19/Aug/07
Miley is almost 15, for one. She looks 5' 4" in some shots and 5' 6" in others. It's hard to tell because one time she was barefoot and looked three inches taller than Jackson (5' 2" or 5' 3") and other times she is 5' 6" in heels.
6'3'' JK
said on 9/Aug/07
Billy Ray though is a legit 6'0''
priscilla
said on 8/Aug/07
i thought miley was 5'4. now shes 14. and they are saying rumors that she's having a growth spurt and she is really 5'6. and blah blah blah.
Hallie
said on 7/Aug/07
Miley is 5'5
face
said on 1/Aug/07
I think Miley is at least 5'6 look at thecomparisons with her brother on the show
6'3'' JK
said on 21/Jul/07
I also thought she was 5'5''
glenn
said on 20/Jul/07
i have 2 photos with miley.i would say more 5-4.
voodoo doll
said on 19/Jul/07
To "hello", Miley's height is 5'5 and growing.
Jay
said on 10/Apr/07
I was just watching dancing with the stars and saw this guy, figured he was alot taller than 6'0.
hello
said on 5/Apr/07
how tall is his daughter, miley?
Viper
said on 29/Mar/07
He looked 2 inches taller than Ian Ziering on Dances with the Stars standin next to each other. Hes a legit 6-0.
Daisy
said on 7/Nov/06
No he's really 6'0, either you didn't looks well enough or you have no clue about your own height.
I know his daughter and I've met her father and there's no way he's only 5'9
DP
said on 10/Oct/05
I saw Billy Ray in Nashville when he sang for a poor kid suffering from cancer. I will have to agree with you that I feel he's somewhere in the 5'9" range and it's the cowboy boots that make him look taller.
Regardless, what a class act. He sang at a church gathering free of charge and gave all the benefits of the concert to this poor boy suffering from cancer. Here's a guy who practices what he preaches when it comes to giving.
He might be only 5'9" in height but he stands 8' for what he gives to others.