Bobby Brown's Height
5ft 10 (177.8 cm)
American Singer.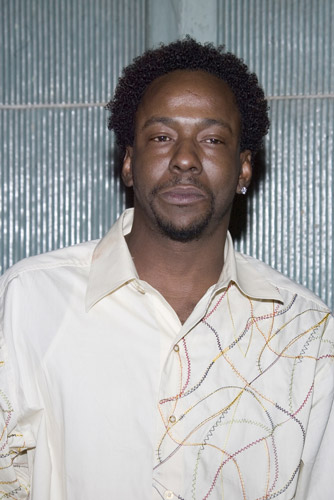 Photos by PR Photos
Add a Comment
22 comments
Average Guess (5 Votes)
5ft 10in (177.8cm)
Realist
said on 20/May/20
Definitely 5'10 and whitney was 5'8 strong
Byron T.
said on 22/Sep/18
As an adult, Bobby Brown always appeared to be 2 inches shorter than Ronnie DeVoe from New Edition (he's a legit 6'0). 5'10 is a good listing for him.
Zampo
said on 7/Sep/18
The King of New Jack Swing!
Anywhere between 5'9-5'10.
Anonymous
said on 23/Nov/17
He's 5'10 all day I am like half inch shorter
TORCH
said on 15/Feb/16
In Bobby's Video Rock With You at around 1:58 his Height looks to be around 5'8 to 5'9
Jeff
said on 25/Mar/14
Looks almost as tall as 5'10 Mike Tyson, so that's right.
oneguy
said on 26/Aug/12
naaah, watch the video "Something in Common: with whitney, whitney's BAREFOOT bobby's in sneakers with at least 2 inches, and she's about .5 inches short then him....
JP your right!
Click Here
here's the video for proof!
AtlBigBoss
said on 19/Jul/11
Bobby Brown is 6' or 6'1.I have met him several times.We are almost the same height.I am 6'1.
JP
said on 12/Feb/11
I was working as a corrections deputy when Bobby was released from jail. I was standing next to him. He was wearing dress shoes with about a 1" heel. I'm 5'10", with my boots on bout 5'11". He was way shorter than me. I'd say 5'8" at the most!
2005
said on 2/Jun/09
He was on Tyra banks show both wearing sneakes and he was 1 inch to 1/2 taller than Tyra.
Dee
said on 24/Nov/08
OKAY I swear On MY Kids, I sanged Background with BoB Before (Val Young sanged also) And Robe Is Absolutely correct, Bob is at least 6'0 or maybe 6'2 in sneakers, The first time I might him I told Johnny Gill that I was shocked he was that tall! I'm a solid 5'11.5 and he was at least an inch taller! On my Grandmother R.I.P. So for those who claimed he is shorter, You are dead wrong with your perception! No disrespect.
Mr. R
said on 29/Jul/08
Bobby is between 5-9 and 5-10. I talked with him at a party after one of Whitney's concerts.
logan.
said on 27/Jun/08
I just worked with him a few days ago on his new reality show, and he is a solid six footer.
Dee
said on 25/Feb/08
NOOOO WAY!!!!! I know Bobby BRown, I sanged BAckground with him, I can swear on my life, And those of my kids, Bob is about 6'0 I am a solid 5'11 ( and this is my miltary medical records measurements) and Bobby is taller than I am by a inch or inch and a half.. Standing face to face. He looks shorter but step to him in person and you'll be surprised like I was! ROBE is correct! Bobby is def about six feet tall.
RobE
said on 21/Nov/05
Nope MD, Unless you can say you have meet him, stood next to him then you can speak. I am a very good judge with height. I am 5'11'' on the dot. I guess peoples heights all the time and about 95% of the time I am right. So you can only take my word for it or you can run into Bobby like I did and find out for yourself. Why would I make this up. I am just as surprise as anyone else. I always thought of him as short too. Thats why I checked out his shoes. He didnt have on big boots just plain sneakers.
MD
said on 19/Nov/05
Come on, RobE. He is not over 5'10". It sounds like you are overstating your own height, or you may just be a bad judge of height, which is completely possible.
RobE
said on 18/Nov/05
I used to live in Miami and he was at a block buster in aventura which the line was long and he didnt feel like waiting in it, so he asked me if he could butt in front of me since I was at one of the cashiers. He was standing next to me, I'm 5'11 and he was taller then me, I was thinking I thought he was going to be short. I looked at his shoes. He was only wearing sneakers low cut. He seemed to be around 6'1 no lie. He then started freaking dancing to some song Blockbuster had on. Then he started kissing some girl, At first I didnt know it was whiteny cause she had this big hat on. She seemed around 5'8. But she seemed tall also. Bobby was diffenitly taller then I thought he was and taller then me.
murkypon
said on 15/Oct/05
Was around when he visited a club once after a concert in Jakarta. Definitely shorter than 5'10". Seemed more like 5'7" or so to me, but I'm notoriously a bad judge of height. I was 5'11" then, and he was significantly shorter than I was, though.
J.
said on 7/Jul/05
Also, another part of an episode of the reality show shows that with boots on Whitney is a smidgen taller than Bobby who's wearing sneakers.
J.
said on 7/Jul/05
I'm watching Being Bobby Brown, his reality shoe, there's a part in the ending of an episode where Bobby takes off his shoes in front of Whitney who is wearing tennis sneakers. He's without a doubt shorter than 5'10". He looked shortish/average when he was in his socks.
Mr. R
said on 12/May/05
Sorry to be emphatic MD. I had shared my eyewitness account about Bobby Brown to the editor last year, and I was jokingly getting it across that this is not what I told him.
MD
said on 10/May/05
You say no, no, no like the editor is way off.