Brian Wilson's Height
6ft 2 (188 cm)
American singer, songwriter and musician from The Beach Boys. He once described himself at 17-18 as being "six feet two" and 165 pounds.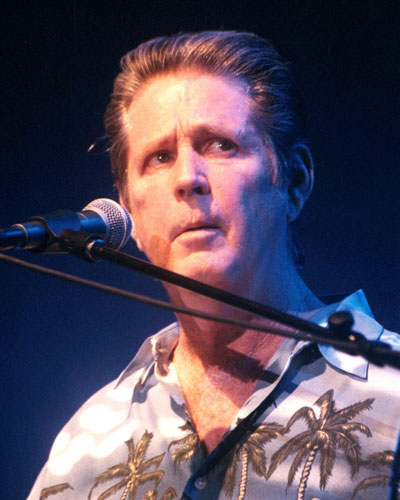 Photos by PR Photos
Add a Comment
31 comments
Average Guess (19 Votes)
6ft 2.37in (188.9cm)
Keith 5'10
said on 24/Sep/20
He looked over this mark at times:
Click Here
Click Here
Click Here
Click Here
My guess for the rest of the band at peak:
Mike Love: 6'0", maybe a bit over
Carl Wilson: 5'10"
Dennis Wilson: Between 5'8" and 5'9"
Bruce Johnston: Strong 5'7"
Al Jardine: 5'5" or a bit under
vastlybetter566
said on 2/Sep/20
Rob, how long is Brian's head? Also, at 78, don't you think he lost a bit of height? An inch maybe?

Editor Rob
yeah he's lost at least an inch, around 10 inch head
Spencer
said on 14/Jun/20
6'3" ish when he was younger.
Oz
said on 3/Jan/20
Rob, Brian Wilson is a rock singer not pop.
The Beach Boys are a rock band. If you go to wikipedia (discussion of music genres) they are described in this way:
rock band, surf band ( sub genre of rock) , psychedelic)
A expert said this:
Even from their inception, the Beach Boys were an experimental group. They combined, as Jim Miller has put it, "the instrumental sleekness of the Ventures, the lyric sophistication of Chuck Berry, and the vocal expertise of some weird cross between the Lettermen and Frankie Lymon and the Teenagers" with lyrics whose images, idioms, and concerns were drawn from the rarefied world of the middle-class white male southern California teenager. ... [But] it was the profound vocal virtuosity of the group, coupled with the obsessional drive and compositional ambitions of their leader, Brian Wilson, that promised their survival after the eventual breaking of fad fever. ... Comparison to other vocally oriented rock groups, such as the Association, shows the Beach Boys' technique to be far superior, almost embarrassingly so. They were so confident of their ability, and of Brian's skill as a producer to enhance it, that they were unafraid of doing sophisticated, a cappella glee-club arrangements containing multiple suspensions, passing formations, complex chords, and both chromatic and enharmonic modulations.
So they are rock.
robert Olin
said on 23/Oct/19
I was 6'3" as a senior in high school. I'm 6'1" now at 69. And that's if I really stretch. I'm guessing Brian was 6'3" in his prime. He's not the kind to brag.
Rampage(-_-_-)Clover
said on 6/Mar/19
I think 189cm peak is possible
berta
said on 31/Aug/18
i really have no idea how tall this guy is. i actually thought the beach boys guys was short guys. I just was thinking if he was 188 at age 17-18 then he probably grew 0,5 cm after that and was a fraction over it at age 19-20. But its just a guess
Canson
said on 14/Jul/18
Agreed Bobby and that's why I estimate people and call them appropriately when they don't look as tall as Rob lists them or as they claim. I'm sure you also being 6'4.25 get tired of being told you're 6'6, 6'7, or even 6'5 really when you claim 6'4". It's even more frustrating when people argue (especially when they know that they're lying about it to begin with or claiming their shoes which is lying as well) and all because they feel that "because others lie as well", there are no honest women around who are close in height with them (if they're 5'10 claiming 6'0") and there will likely be no tape measure etc around, that they won't get busted. I dropped the line about the honest women because of a woman is close in height say 5'8" and sees a 5'9 or 5'10 guy claiming 6'0" they would call it out. Otherwise, it's mostly women who grossly overestimate height as they don't have as good a perception (at least most) and they are sometimes apprehensive about calling a man out about his lie (calling him shorter than he is). Therefore, they inflate the honest person's height as they feel that it is less insulting (encouraging or complimentary in women's minds) to tell someone they're taller than they are, which is actually insinuating that the man is purposely downplaying his height or is incompetent or a liar.
bobbyh3342
said on 3/May/18
guys the problem is today everyone lies about there height so when someone tells the truth everyone thinks hes taller because he is taller than everybody that claims 6'2 lol he was a strong 6'2 back in the day but not 6'3
MrTBlack
said on 16/Feb/18
@JC
Don't take this the wrong way but if he's desecribed as 6'2" and he was 2" taller than you then you're probably not 6'1" or footwear worked in his favor.
JC
said on 7/Dec/17
I stood next to Brian backstage in 1964. I was 6'1. He was a good 2 inches taller. Therefore Brian was 6'3 at his peak. End of debate/discussion. Now what may be speculation is how tall he is in 2017. My guess around 6'1.5 now
MrTBlack
said on 6/Oct/17
@Rampage
I saw him on stage in 2015 and while I think 6'2" peak, he's 6'1" at best today (maybe even 6'0.5")
Rampage(-_-_-)Clover
said on 8/Sep/17
6ft2½ isn't impossible peak but 6ft3 is pushing it...
Spencer
said on 20/Jun/17
Looks 6'2.5
Christian-196.2cm (6ft5.25)
said on 8/Apr/17
Legit 6ft2 peak, but I doubt he was 6ft2.5 especially 6ft3.
Sandy Cowell
said on 7/Apr/17
That's a tall Beach Boy! I didn't know he was that tall! I know more about the people they hang around with, which must have turned out a none-too-pleasant surprise for them as well...
But their music was joyous and Summery, as I'm sure were their dispositions!
Brian gets 6ft2 from me, which is more an indication of today's height. He was probably 6ft3 in their heyday!
Jer1er
said on 6/Apr/17
I think he was for sure in the 6-3 range and he absolutely looks it from their videos in the mid-60s when he would have been fully grown. Even when he slouches, he is still visibly taller than Love.
Rampage(-_-_-)Clover
said on 25/Feb/17
Peak: 6ft2½(189.23cm)
Today: 6ft1½(186.67cm)
Rob, how likely is that?
Rampage(-_-_-)Clover
said on 14/Aug/16
He could pass for 6ft3 w/h the other members of The Beach Boys.
Sam
said on 18/Nov/15
Rob, could you see Wilson as having potentially been a bit over the 6'2" mark at his peak (maybe 6'2.25"-6'2.5")?
Editor Rob: you can't rule out the chance he was a little over 6ft 2 like 2.25
Rampage(-_-_-)Clover
said on 2/Nov/15
"Peak height was 6ft 2½in (189cm)"
Probably 6ft1 range today
Sam
said on 2/Nov/15
I think it's possible that Wilson looks near 6'1" there with Billy Joel...I don't know if Brian had height loss by this time. IMO Wilson can still look 6'1" with Cusack and Dano so it seems improbable that he's ever been only 7 inches taller Joel.
Sam
said on 1/Nov/15
Similar height to Paul Dano, maybe a tad taller, a solid inch loss is not unexpected at his age.
Gaz
said on 1/Nov/15
Wouldn't be surrpised if he lost lost more height than the usual person his age considering all he has been through
Andrea
said on 1/Nov/15
Well, that's not even close to how a 6'2 guy would look next to a 5'5 one, really!
Gaz
said on 1/Nov/15
what a legend
Mathew Robinson (190 cm)
said on 1/Nov/15
I don't know whether he was a legit 6'2" at his peak or not, but he doesn't look quite that mark now. Next to a fractionally over 6'0" Paul Dano and a 6'2" John Cusack he looks like he is at the very most a 6'1" guy in '15
Click Here
Of course he is 73 years old now and it's possible he's lost as much as an inch in height anyways.
Andrea
said on 30/Oct/15
Rob, just out of curiosity, how tall is the other guy? Near 5'7? He looks about 7 inches shorter...
[Editor Rob: Joel's more 5ft 5 range]
Clive
said on 30/Oct/15
How tall would you estimate him at now, Rob?
[Editor Rob: he may have lost over an inch now.]
Sam
said on 30/Oct/15
Thanks for adding!
Here's a book that claims he was 6'3":
Click Here
It's difficult for me to insist he was taller than the listing, in general old photos of musicians standing well with others are hard to come by, but he generally looks a little taller than other Beach Boys, Mike Love was around six foot and Wilson consistently looks around 2 or 3 inches taller. It's quite possible he was between 6'2" and 6'3" at his peak, as it's quite possible he was not fully grown by 17-18.
A young Wilson near Ed Sullivan:
Click Here
Rampage(-_-_-)Clover
said on 29/Oct/15
Much taller than I imagined...