Bruno Langley's Height
5ft 8 ¾ (174.6 cm)
English actor, best known for playing Todd Grimshaw on ITV soap Coronation Street. On his spotlight casting page he was listed as
"Height: 5'9" (175cm), Weight: 10st. (64kg)"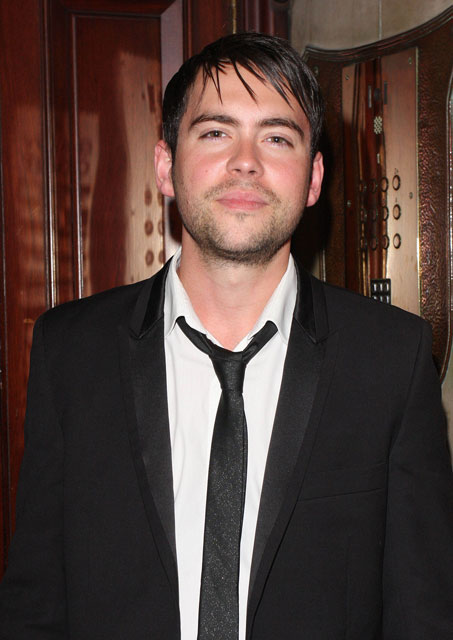 Photos by PR Photos
Add a Comment
16 comments
Average Guess (8 Votes)
5ft 8.53in (174.1cm)
Miss Sandy Cowell
said on 10/Oct/20
Well, in answer to my question of one-and-a-half years ago, he has come back, but in the form of a different actor!
The original Todd gets 5ft8.75. 😄👍
Miss Sandy Cowell
said on 16/Apr/19
One-quarter of an inch isn't much of an exaggeration on Bruno's spotlight casting page judging by what I've seen! I'll go for 5ft8.75, though first thing in the morning, I can see him making and even exceeding the 5ft9 mark.
When will he come back to 'Coronation Street'? 😕
Sandy Cowell
said on 26/Oct/17
@ Nik - Hi! So it is being said that Phelan is claiming 6ft1, but I agree with Rob! This is doubtful due to his age!
Isn't he a stinker, Nik? How dare he call the Windass woman (played by Debbie Rush) ugly! Have you seen her when she's all done up? She's beautiful! No one working in a run-of-the-mill greasy cafe is going to look her best! I had this out with Gladstone yesterday, as you may have noticed! Soap stars don't have glamorous jobs, but this doesn't mean they aren't attractive! (Hi Gladstone!! 😉🌽)
You're right about the writers planning to stretch out the storyline until Christmas and beyond with Phelan's kidnapping pranks! I think he's going to progress to murder soon - did you see that gun he had in last night's episode?
I hope everyone remains safe, and that includes Bruno Langley's character Todd Grimshaw, who is really becoming a nice young man now!
Cheers Nik! 😁😊😆
Nik
said on 26/Oct/17
@ Sandy Cowell - Hey!
The producers certainly will be dragging Phelan's storyline out as long as they can, it will certainly be going on st Christmas, of that I am sure! Then it may all come to a climax, or it may carry on! He certainly is a nasty piece of work and the sooner he gets his commupance the better, it's a shame that everyone has been taken in by his pretence of being a family man and he can't think anything of Eileen, like you said he will just be using her as a meal ticket and to disguise what he is really like from everybody.
In terms of Phelan's height I am not sure to be honest but I think he is a few inches short of the 6'1" that is quoted by one online source, he is probably above 5'11" but below 6'0"!
Cheers!
Editor Rob:
McIntyre does basically claim
6ft 1 and a solid 15st 7lbs
although probably doesn't look over 6ft on the show... Granted, he's at an age at which some height loss may have occurred...
Nik
said on 25/Oct/17
@ Sandy Cowell - Hi!
Imposter is not spelt impostor! This is one my damn autocorrect left alone!
Sandy Cowell
said on 25/Oct/17
@ Nik - The sooner he gets sussed out, the happier I'll be, but that's doubtful, don't you think? They will be dragging this storyline out to the full before they disclose to the Street's residents what sort of scheming sociopath Phelan really is! He is only using Eileen for free bed and board, and to pretend to the outside world that he is 'normal'! Now that his mystery 'daughter' has turned up, he'll be stretching this pretence out worse than ever, as if he could have a fatherly bone in his body! My left foot!
Until Phelan is caught the whole family is in danger, Todd included! The writers know when they are on to a good thing, but I genuinely hate seeing nice, potentially good and kind, budding characters getting killed off. Phelan can s*d off, and the sooner the better!
PS I'd love to know Phelan's height!
CD
said on 24/Oct/17
@Anonymous Nah Rob Mallard is 6ft I found out that's what his agency listed him at but he looks no less than it, Connor McIntyre (Phelan) looks maybe a weak 6ft. I'd say that Vinny guy in Corrie is 6ft 1 though.
Anonymous
said on 24/Oct/17
Pat phelan is 6.1 look at his IMDB page,rob mallard looks slightly taller at 6.2.Chris harper is 5.11
Nik
said on 24/Oct/17
@ Sandy Cowell - Hi!
Well that is true! Now Eileen hax married that awful stinker in Phelan the whole family will have their name dragged through muddy waters, he is pure evil and an impostor! The sooner she finds out what a toe rag he is the better!
His boyfriend may also serve as a useful yardstick in working out his height! I'm leaning towards 5'8.5" but I am not sure!
Sandy Cowell
said on 24/Oct/17
@ Nik - Hi! If you don't mind my saying so, he came from a good family, true enough! But now that his Mum has married that Pat Phelan bloke, the whole family name is in for a thorough besmirching! 😉
Anonymous
said on 23/Oct/17
he may be a little taller than ryan.
Sandy Cowell
said on 23/Oct/17
@ Rob - You love your Dr Who, don't you? 👹!!!
Ironically enough, I am watching the 'Inspector Morse' episode with Christopher Eccleston guest starring, when he was much, much younger of course! He is always a wonderful measuring stick I find, at a cool 6ft,or just under! I have coming up the bit where Kevin Whateley's Lewis meets up with Christopher who is tending his pretty and colourful budgies in the back garden! That is a fantastic opportunity just how much height Chris has over Kevin! As you'll have seen Christopher and Bruno standing together, that's more tobacco in your pipe to prove that your 5ft8.75 is the best estimate, and that Bruno isn't quite the "BIG" 5ft9 that's been listed for him before!
Csimpson 6ft
said on 23/Oct/17
I think a full 5ft 9 is likelier than a weak one
Nik
said on 23/Oct/17
@ Sandy Cowell - Hi!
I certainly thought that Bruno was 5'8" range but I have to be honest in saying that he does not come across as nearly 5'9" to me, so I will have to get back to the drawing board to see how he compares to members of his Corrie family and Patrick Phelan, of course!
I couldn't believe it when I saw that he had a page this morning but I couldn't comment on him until now )3:50 pm) because I had an appointment at Solihull General Hospital today. I did however respond to your comment on the Height Request page and I am glad it did cheer you up a little bit.
You are right in saying that Todd has been through phases of not being very likeable but now the true Todd Grimshaw is shining through and he is showing that he is a caring person with a big heart, he comes from a good family and he must be making his family proud of him by taking so well to his role of being adoptive Dad with his boyfriend.
Take care!
CD
said on 23/Oct/17
He did look to edge out Ryan Thomas when both were in Corrie, so I thought he could pass for 5ft 9, but I guess a weak one is quite possible too.
Sandy Cowell
said on 22/Oct/17
Ah! Bless you Rob!
So he's nearly 5ft9! Quite tall then - compared to some people, ie - me! No, seriously, that does sound tall for a soap star boy/young man!
He was indeed a boy when he started out as Todd Grimshaw, and then he went through a long, sly, none-too-likeable phase, but he's come out the other side now! It's lovely to see him taking so well to the role of adoptive Dad to young Summer, with his boyfriend, the vicar!
Truly a proper man now, from the fresh-faced teenage boy from years ago! Welcome to celebheights, Todd Grimshaw aka Bruno Langley!
He can have 5ft8.75 from me!
Editor Rob: I remember he once popped up on Doctor Who with Billie Piper and Christopher Eccleston, he seemed like he could be over 5ft 8, but a big 5ft 9 I wasn't sure of.