Cee Lo's Height
5ft 6 (167.6 cm)
American rapper and singer known for songs like "Forget You" and "Crazy".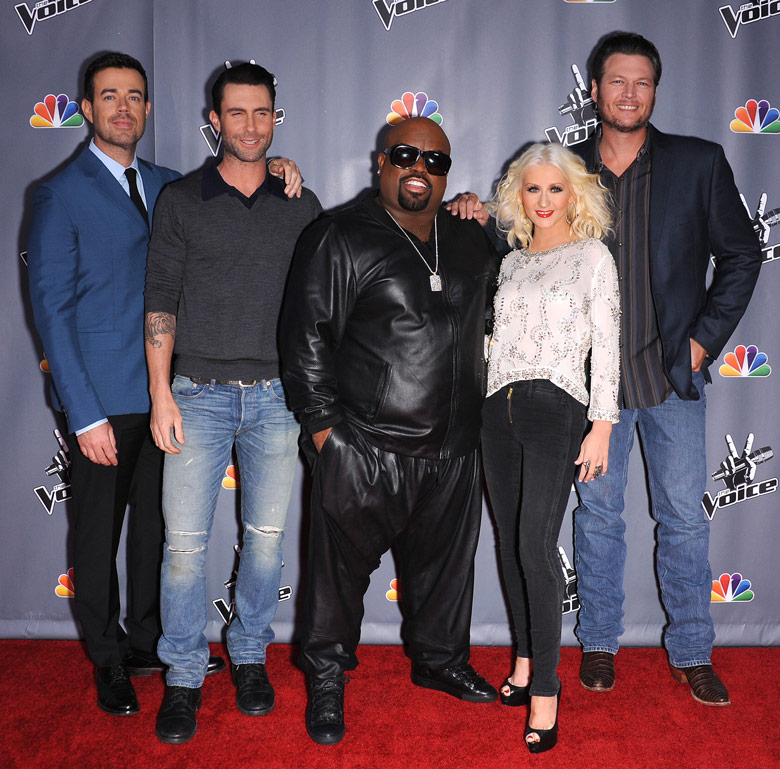 Add a Comment
27 comments
Average Guess (11 Votes)
5ft 5.32in (165.9cm)
Roots4828
said on 25/Oct/20
Despite there not being any reference frames in this photo you can tell this guy is short. Do you think it's possible to accurately guess someone's height by looking at their body alone?

Editor Rob
You might get a rough idea, but all sorts of camera distance/height/lens issues can mix things up a lot.
Que lo Que
said on 3/Mar/20
Celo is more of a R and B singer than rapper but I'm glad he got a page
Gracian
said on 13/Aug/18
Please Rob, add him to the American rappers category.
Rhonda
said on 8/Apr/17
Same height as Declan on Ant and Dec Saturday Night Takeaway. 5ft5
Richard
said on 15/Feb/17
He's def over 5'6", I saw him one month ago and wasn't much shorter than me (5'7")
The dude
said on 24/Oct/16
Under 5'5"
Totallforall
said on 25/Jan/16
He was dwarfed by Prince!! I know Prince wears heals but cmon... Anything over 5'3" and you're delusional. Just look at the guy.
5'7" ?!?!!!!?!?!!!? OMG. Not even on stilts. WOW.
Mathew Robinson (190 cm)
said on 23/Dec/15
Interesting...
Click Here

Editor Rob
Dmax
said on 16/Dec/15
This dude can't be 5'6 even beside Justin Bieber he looked more than an inch shorter...this can't be correct.
RV
said on 8/May/15
His weight and body shape definitely make him look shorter. He may be 5'6 but looks more like 5'2 or something.
Phil
said on 5/Sep/14
I almost didn't believe this listing for a second, until seeing certain pictures with 5'7.5" Mark Ruffalo and 5'11" Adam Levine (whose footwear looks more height-boosting than Cee-Lo's).
SaveUsY2J
said on 2/Sep/14
@Johnnyfive: lol, he's slouching heavily and she's closer to the camera...
Nickie
said on 29/Dec/13
He looks to be about 5'2 or 5'3 in comparison to other celebrities he is standing next to. Which means he has added about four or five inches to his height.
Johnnyfive
said on 30/Sep/12
5'6? really?? By the way, this is probably the picture Matt is referring to.
Click Here
Christina is wearing monster heels which add say 4' inches to her 5 foot flat frame making her 5'4 to 5'4.5 in them and Ceelo next to her looks only about .5 taller and let's say he's wearing regular shoes that give him about 3/4 to 1 inch boost making him 5'5, so take away the shoes, Ceelo is 5'4. 5'6 is generous for this guy, Rob.
Matt
said on 30/Sep/12
What the hell, Has anyone seen him next to christina aguilera? they are basically the same height she is listed as 5 foot or 5 foot 1.... also look at him next to adam levine that should also tell you he is not 5 foot 6...
clown
said on 21/Sep/12
Would take off a few inches. Was well underneath Prince (5'2") in a concert they did together
Phil
said on 6/Feb/12
Beside Madonna during the Super bowl half time show, he was basically at the same height as her. Considering she's wearing heels, he's still only 5'5" at best
sprint84
said on 21/May/11
@ajax
He says he's 5'6" in a song called "Evening News".
Ajax
said on 10/Feb/11
Did he ever say how tall he was?
Bill
said on 15/Jan/11
No way he would be lucky to get to be 5.5 not 5.6
nate
said on 1/Oct/08
i wonder how tall his bandmate Dangermouse is. he always towers over him. Like 6'1 or 6'2.
Big-T
said on 11/Oct/07
saw Gnarls Barkley live-he couldnt have been much more than 5'7" so id say this height given or 5'6.75" would be accurate
kyser_sosay
said on 29/Jan/07
I met him in club 112,in Atlanta new years eve 1999.I'm a little more than 5'9" and he was about 3 inches shorter than me
Glenn
said on 25/Sep/06
Im with JT.I sent this Rob? 5-8,5-9.unless he had heels.

Editor Rob
sorry, didn't see this fellow in last emails you sent, but maybe he is a bit low here
JT
said on 23/Sep/06
He's looked about 5'9 when I passed him in a hotel lobby. Definately not 5'6
J.
said on 19/Jan/06
On his song "Evening News", he calls himself "the obviously odd five foot six inch god".
A-Bomb
said on 18/Jan/06
Could be 5'6", but for some reason I had in my mind 5'9". I'll get back to you on this