Chantel Jeffries Height
5ft 5 (165.1 cm)
American model and DJ. On twitter she has given her height as "5'5", "5'6" and
"5'6 and a half"
.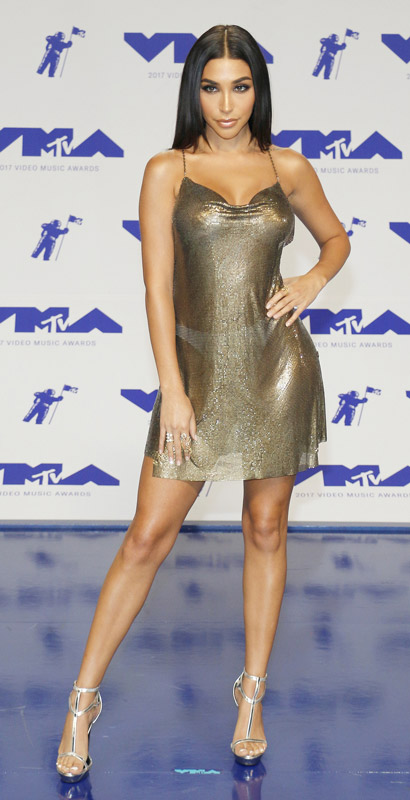 Photos by PR Photos
Add a Comment
16 comments
Average Guess (15 Votes)
5ft 4.87in (164.8cm)
Nik Ashton
said on 28/Jun/20
It's interesting that she was once listed as 5'5.5"! She does look a tad above average!
Aidan 5'10.5"
said on 26/Jun/20
she just showed up on my snapchat discover, she was doing a q and a and someone asked how tall she was and she said she was 5'6" but it varies because sometimes her back is more straight so sometimes she's a little taller.
Tripoli Santos
said on 1/Mar/20
She looks like she's 5'5.5 1.66, she's an average woman it's obvious, she looks nothing like 5'3 or 5'4.
here's a pic of her and her bff Catherine Paiz who's apparently 5'6 1/2 or 3/4 1.68 or 1.69 I'm not sure...
next to her, she don't look short or tinny at all just a little bit shorter..
Click Here
Click Here
TBH I think that Cindy Kimberly is lying, she looks like she's taller than 5'7 maybe 5'8 or even more ...
Click Here
Cindy next to Alissa violet who's about 5'9 tall
Click Here
Click Here
Just in case you through Cindy was really 5'7 and Chantel was lying about her height when she clearly have an average/normal height
#FiveElevenSquad
said on 19/Apr/19
At the first glance, I thought she was one of the 172-173 cm modelesque girls, but now looking at more of her photos near other people, I think that she is a weak 5'4 which is just few mms under 163 cm.
Dianne
said on 20/Sep/18
Looking at the below I have to agree. Here's a pic of her and Cindy Kimberly who is 170cm she is quite a bit shorter.
Click Here
Rach
said on 15/Sep/18
I actually think she is 5'4 now. After seeing pictures of Chantel with Madison beer and Pia mia who are listed as 5'4 and 5'3.5 respectively, she always looks about the same height.
Click Here
And here with Pia and karruche Tran who is listed as 5'1.
Click Here
What do you think rob? I think she's shorter than listed when comparing her to other girls

Editor Rob
It's possible, she can look 5ft 4-5 range. I think her own height claims do seem a bit too much.
Rach
said on 15/Sep/18
Pretty sure she's 5'5. Her proportions are awesome so she looks taller.
Bobby
said on 2/Aug/18
Yeah, she looks like she'd measure maybe 5'8 in those heels, but she's got a nice body, and a nice symmetrically pleasing face. No wonder she's a model, I would definitely like to meet her and get a photo. If she has a boyfriend, he would no doubt feel like a lucky man.
Nik
said on 2/Aug/18
The missing part of the sequence is ... Rob's listing! She sure looks it!
Sandy Cowell
said on 2/Aug/18
@ 184cmguy - I don't half agree with you there! If I hadn't known otherwise....
Cheers mate! 😉
sb
said on 2/Aug/18
Seeing her face in the latest celebs sidebar, I thought she was Kim Kardashian. Likely just the hair and make-up, but so similar. Though she doesn't look as short as Kim lol
Sandy Cowell
said on 2/Aug/18
@ Rob - You don't say? That is really amazing, not to mention hilarious!
Re: Adding height the more famous they become! 😂😂😂

Editor Rob
Even I succumbed to adding height, though I was merely giving myself back the 1/8th or so I hadn't bothered about.
Paula
said on 1/Aug/18
I met her at an event last year! I'm a 5'8 woman, and I was wearing sneakers just like her, and she was significantly shorter than me.
I think she's a solid 5'5. Beautiful height for such a gorgeous lady like her!
Sandy Cowell
said on 1/Aug/18
So Chantel has a sideline as a DJ as well! I wonder what sort of music she plays? Probably nothing that would float my boat! She looks like she's into pop songs rather than rock, but you never know...
I reckon she's one of many who isn't 100% on her height, so I will go along with Rob's 5ft5.5, though first thing in the morning, she could be 5ft6+! No, I have changed my mind and will up this dark-haired stunner to 5ft5 and three-quarters. So there! 😁

Editor Rob
Sometimes people add height the more famous they get, though others I think don't remember what they claim. I would say 5ft 6.5 for this lady might be too much.
184guy
said on 31/Jul/18
Looks a Kardashian