Cheech Marin's Height
5ft 5 (165.1 cm)
Peak height was 5ft 6 (167.6 cm)
American actor, known for Cheech & Chong and films like Up in Smoke, Spy Kids and From Dusk Till Dawn.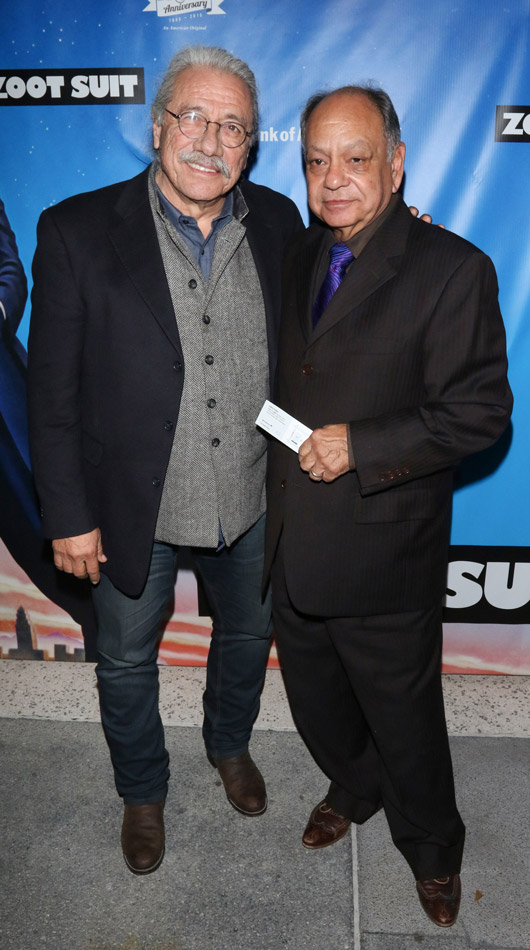 Add a Comment
13 comments
Average Guess (8 Votes)
Peak: 5ft 5.97in (167.6cm)
Current: 5ft 4.94in (164.9cm)
Canson
said on 19/Aug/20
Was he ever 5'6" flat?
Sinclair
said on 17/Aug/20
Marin seems approximately three inches shorter than Don Johnson in Nash Bridges. A flat 5'6" for Marin's peak seems a decent estimate.
Miss Sandy Cowell
said on 13/Jul/20
🎂🎁 It's Birthday time for Cheech again, so here's wishing him a Very Happy 74th Birthday! 🎁🎂
5ft6 for his peak; 5ft5 now. 😄
😌🚬💨💨💨.......
......😵💭🍔🍔🍔🍔🍔🍔🍔😋
Miss Sandy Cowell
said on 13/Jul/19
😑🚬🎂 Happy Birthday Cheech! 🎂😑🚬
Wishing this exceptionally funny guy turned serious actor a bumper 73rd Birthday! I showed my Dad 'Up In Smoke' and he thought it was hilarious!
5ft5.75 peak, 5ft4.5 now.
🎁🎉🕯️🎈🎁🎉🕯️🎈🎁🎉🕯️🎈🎁🎉🕯️🎈
n.w.a.
said on 11/Jan/17
how tall was he in nash bridges? that is like 1996-2000 era
david
said on 29/Dec/16
Once I saw it in santa barbara and apart from being very small 5.4 is but very ugly would say horrible
Sandy Cowell
said on 14/Dec/16
Anyone who's seen his early films with comedy partner Tommy Chong can see he's 'the small one!'
I liked that he played 3 parts in 'From Dusk Till Dawn', and I would say he looked at MOST 5ft6 and that was in the early 90's! There are enough scenes in that film with actors whose heights are well-known to make a pretty accurate guess.
Now, of course, he'll be shorter, and having read of jay's experience seeing the guy, I shall go for 5ft4 now and 5ft6 for his prime. I don't think he was overly health conscious in his youth if his films and records are anything to go by, so that might be reflected in his shrinkage rate!
He's ridiculously funny though!
jay
said on 29/Aug/16
I saw cheech at the swing vote kevin costner premiere back in 08 in hollywood coming out of the el capitan theater he isnt 5'6 he's more like 5'3 im 5'6 and im taller than him
gcm
said on 12/Apr/09
Yes, look how much shorter than Johnson he is in Nash Bridges. Couldn't give him more than 5'4 1/2 as you say.
Davey
said on 11/Jul/08
chong is atleast 5`10 i would have thought.
Kid-Icarus
said on 27/Nov/07
How tall is Tommy Chong? Looked dead on 4 maybe 4 1/2" shorter than him so If Chong is 5'10 or 5'10", he's pretty much 5'6".
Dominic
said on 23/Apr/06
Yeah his definetely not under this height, maybe a little bit over but this is probably right.
Mr. R
said on 23/Apr/05
This is dead on correct. I used to see Cheech in San Francisco when he was doing Nash Bridges. I have also seen him in Hollywood, and 5-6 is right. Now if we could only get this same height listed for Mohr, Kingsley, and Ruffalo!