Chris Fountain's Height
5ft 8 (172.7 cm)
English actor, best known for having played Justin Burton in Hollyoaks and Tommy Duckworth in Coronation Street. His agency listed him as 5'8.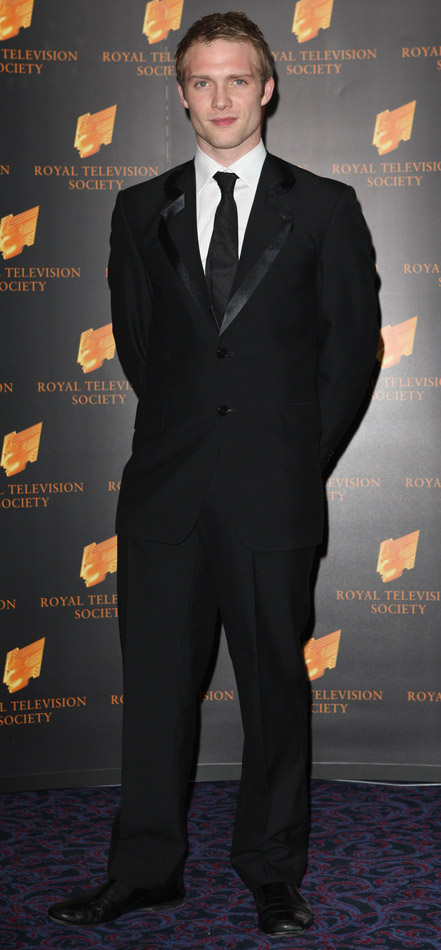 Photos by PR Photos
Add a Comment
10 comments
Average Guess (9 Votes)
5ft 8.28in (173.4cm)
Guy Pacitto
said on 1/Jun/20
Chris Fountain is more than a flat 5'8, i would have him at 5'8.75, he was always a fraction taller than 5'8.5 Ryan Thomas, on Coronation street, Rob Chris needs an upgrade 5'8 flat is way too low for Chris.
Miss Sandy Cowell
said on 1/May/20
His Grandmother, Vera, this morning talking to her husband Jack:
"If you think I'm going with you with your flies open and your shirt hanging out...."
Sounds like someone I know! 😂🤭😂
@ CD I agree Chris looks a sturdy 5ft8.25. 😁👍👍
CD
said on 8/Dec/19
@Sandy Cowell
Yes I could buy 5'8.25 as another good guess for him, in fact I think both him and Ryan might measure around that mark. If Rob ever got a photo with one or both of them , I believe they would struggle to look taller..
Miss Sandy Cowell
said on 3/Dec/19
@ CD - Hi! I've just come from Ryan Thomas's page and found out that we have you to thank for Chris Fountain's sudden appearance; well researched indeed! I find that if a Celeb is slim and there is a full length picture on his or her page, that person can often appear taller.
I'm going with 5ft8.25.
I would at first glance have given him half-an-inch more.
Nik Ashton
said on 1/Dec/19
@ Sandy Cowell - Your request for the late Elizabeth Dawn to have a page is a great one, I can't think of a better request to be honest. I fully support your request.
Miss Sandy Cowell
said on 27/Nov/19
@ Rob - How about a page for his grandma, Vera Duckworth, played by the late Elizabeth Dawn? I have checked her out before and found 5ft7, which I didn't disbelieve. In fact, I'd say she was a fairly strong 5ft7.
@ Starlo3 - I know exactly what you mean! When you see a certain face and you associate it with someone in the Celeb world you know to be tall or small, you subconsciously expect the same sort of height for the lookalike.
Starlo3
said on 25/Nov/19
He has a face that makes me think he'd be tall. Kinda like Paul Bettany or Ed Skrein
CD
said on 19/Nov/19
I'd have guessed 5'8.5 but I guess he is an honest 5'8. You could argue that Michelle Keegan is under 5'4 too based on how they looked in Corrie.
Miss Sandy Cowell
said on 19/Nov/19
Oh, I remember him in Coronation Street, but in the vintage version, he's only just been born!
He looks more than 5ft8 in the above picture, but he'll get it anyway! 😃👍
Littlelee5ft6
said on 18/Nov/19
I knew he wasn't 5ft 10 but if he is 5ft 8 then ali Bastian is shorter than 5ft 8 as she is no taller or pretty much the same height as him in heels