Claire King's Height
5ft 7 ½ (171.5 cm)
English actress the role of Kim Tate in the soap opera Emmerdale, Karen Betts in Bad Girls and Erica Holroyd in Coronation Street. In a mirror newspaper article in 2000 she mentioned
"I'm 5ft 8ins"
and also her measurements:
"I do look a lot bigger on TV...I've got more of the hourglass, you see. I've got broad shoulders, and the bosomy bit means I can look a bit Dolly Parton top-heavy. I'm a 12 on top, 10 on the bottom. A 36 - 26 - 36 shape....I'm over 9 stone. I know that's not bad. Those charts say I'm supposed to be 10 to 10 1/2, but that would be horrendous as far as I'm concerned. I'm 5ft 8ins."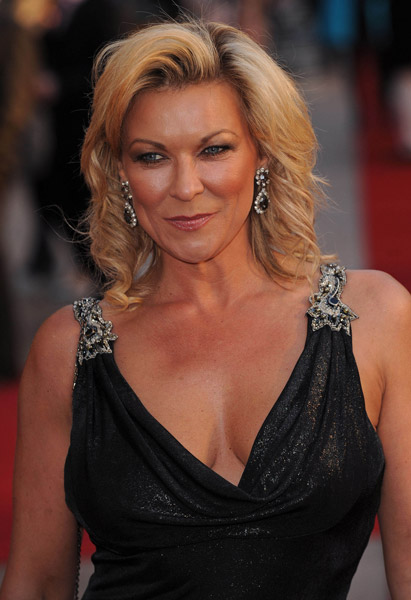 Photos by PR Photos
You May Be Interested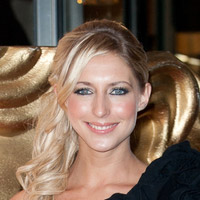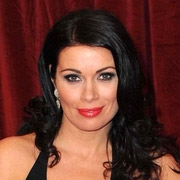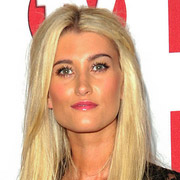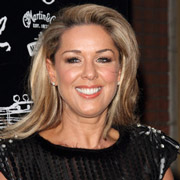 Add a Comment
18 comments
Average Guess (12 Votes)
5ft 7.33in (171cm)
Miss Sandy Cowell
said on 22/Feb/21
I'm seeing a nice side to Kim Tate at the moment, supporting young Gabby, who wants to keep her grandchild.
Claire gets 5ft7.5.
Miss Sandy Cowell
said on 22/Jan/21
My heart's gone out to her this morning on 'Classic Emmerdale' as her baby James is very ill in hospital.
She seemed a lot more gentle and womanly back in the 1990s and it suited her, but nowadays we still see a glimmer of sensitivity shining through. She remembered Graham on Monday....
5ft7.5. 😁
Miss Sandy Cowell
said on 9/Sep/20
I tuned into Classic Emmerdale purely by mistake this morning and saw Kim Tate try - and think she succeeds - to kill her husband and the father of their small son, Jamie, who has by now grown up into an extra tall man and stars on the shows of today. Just as the closing music was starting up, it was evident that the husband's fingers were flickering - GOOD! She doesn't give a hoot, so how many times has this sort of thing happened before? 🦉
😝🖕 What a callous cow! 🐮
I'm discovering why Kim Tate had such an evil reputation those days more than ever, that's if and when I catch the repeats. She reminds me of a tall Toyah Willcox actually...
5ft7.25, and no flowers for you, mate! Just something with which to help them grow....
😷💩🌻
Nik Ashton
said on 9/Feb/20
Look at this:
Click Here

Editor Rob
Brendan claims 5ft 11 and 3/4's.
Miss Sandy Cowell
said on 6/Feb/20
What a shame Kim Tate wasn't driving faster when she bumped into that evil, dangerous rapist and murderer Piers!
She seems to be under the impression that she's astute, but she couldn't tell that tall, beshaggled Piers wasn't on the level with her....
What's going to happen now? 😟
Claire gets 5ft7.5.
Miss Sandy Cowell
said on 28/Jan/20
What an inconsiderate 🐄! All she is worried about is whether Graham's murder is pinned on her.
There is quite a difference between her Kim and Graham, or Andrew Scarborough, but I will still give her 5ft7.5 because I reckon Andrew is taller than a flat 5ft9.
Miss Sandy Cowell
said on 1/Dec/19
Whatever has happened to good manners these days?
When Kim Tate drank a toast, she saluted HERSELF first, then her husband. We were taught that it was bad manners and BAD ENGLISH to list ourselves first and our marks would have been docked if we'd put ourselves before others in a written essay!
I'd expect nothing less from selfish 5ft7.5 KT though. Claire's next guess is remaining the same, but realistically, I think she's nearer the average of 5ft7.25 by now.
Miss Sandy Cowell
said on 29/Nov/19
I'm watching Classic Emmerdale right now and it's Christmas 1993. I've been enjoying the festivities and fantasy-tasting their Christmas dinners. 😋🎄
Kim was a nice little thing back then! What happened?
There's been a frightful explosion and animals are lying dead - how terrible. I know it isn't real because rigor mortis doesn't set it that quickly.
Height-wise, Claire looks exactly the same as she does now!
She can have 5ft7.5 again.
Miss Sandy Cowell
said on 1/Nov/19
Kim Tate's jealousy is so unattractive. If she really loved Graham, she'd be happy for him to have found a truly nice girl.
5ft7.5.
Csimpson6ft
said on 29/Jun/19
She might be no more than 5'7 flat today, but at peak id say she was 5'7.5.
Miss Sandy Cowell
said on 26/Mar/19
This picture is deceptive! In 'Emmerdale', she is destroying as many lives as she can. I don't like her character of Kim Tate at all. 😝
You can see that Claire is a tall lady when she talks to the just-short-of-6ft Cain Dingle-Dangle, played by Jeff Hordley. He towers over the average female cast member, that's for sure!
5ft7.5 for Ms King.
Sandy Cowell
said on 10/Oct/18
I never saw 'Emmerdale' when Claire's character, Kim Tate, was in it. Now she's back, and ruining the lives of some of my favourite people, including Debbie and her ailing daughter, Sarah, who's 13 and needs a heart transplant.
This ethicless woman hasn't even started yet. We've only seen her sitting in a car, newly released from prison, with Graham (Andrew Scarborough). I think tonight she'll really begin her reign of terror, or maybe tomorrow, when they'll be a double helping of episodes, like last night.
We can then see her stand, and observe how tall she is. She's a woman in her 50's, so she might have lost a little height.
Sandy Cowell
said on 27/Sep/18
I should have mentioned that the ad is for October's 'Emmerdale'. I have never watched it with Claire starring, but I believe she played an evil piece of work. I did see her in 'Coronation Street' though!
Sandy Cowell
said on 27/Sep/18
That frightful advert with Claire wearing a scary, gold expressionless mask really gives me the shivers! But you CAN see that she's really quite tall, especially for a woman.
This time round, she gets 5ft7.5.
Sandy Cowell
said on 15/Mar/17
Claire talks about her 36-26-36 figure as making her look bigger on TV! She has a great figure and EVERYONE looks bigger on TV! Height-wise, I don't think Claire is as tall as 5ft8. I didn't watch 'Emmerdale' properly when she was in it but I'm seeing her now in Coronation Street and I think she's a very elegant 5ft6.75.
Rojina
said on 20/Nov/16
I hazarded a guess at 5"7
K
said on 4/Jun/07
I met the lovely Claire King just a few weeks ago, and I would say we were virtually identical in height (in similarly sized shoes). I am 5ft 5.5 inches!
Anon
said on 24/Apr/06
I saw her last year at York races and she wasn't as tall as I expected her to be.I'd say just under 5'7'' or even 5'6.5'' would be correct.