Connie Britton's Height
5ft 7 (170.2 cm)
American actress best known for appearing on TV series Friday Night Lights, Spin City, Nashville and American Horror Story.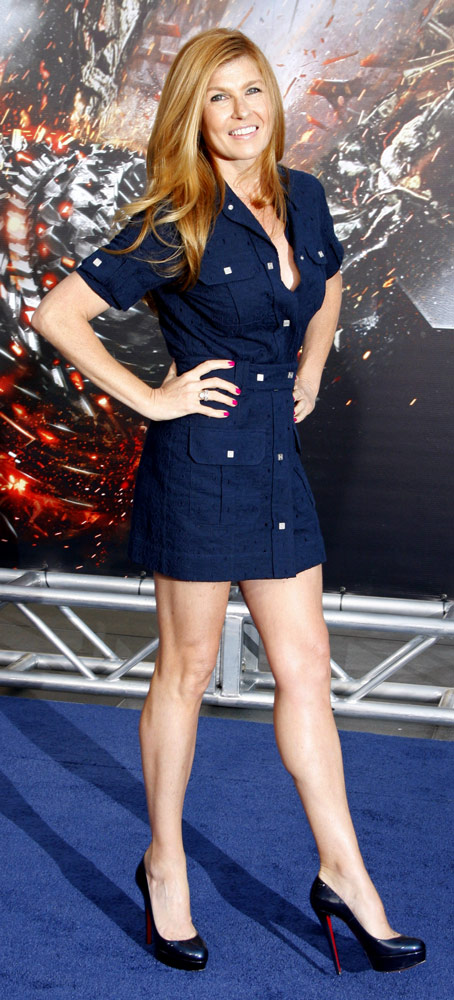 Photos by PR Photos
You May Be Interested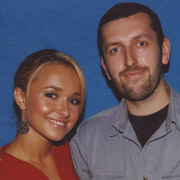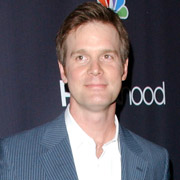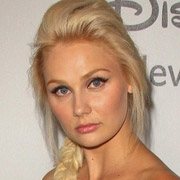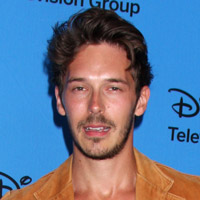 Add a Comment
23 comments
Average Guess (5 Votes)
5ft 7.65in (171.8cm)
Miss Sandy Cowell
said on 6/Mar/20
💐🎂💝🎉 Happy Birthday Connie 🎉💝🎂💐
Many Happy Returns of the Day to the lovely Connie Britton, who turns 53 today. Well, I'd have never believed it!
5ft7.5. 😁👍🍰
💐🎂💝🎉💐🎂💝🎉💐🎂💝🎉💐🎂💝🎉
Nik Ashton
said on 21/Dec/19
@ Connielove - I-N-T-E-R-E-S-T-I-N-G!
Iman Ahmad
said on 6/Sep/19
I Guess She Is 171,5 cm Flat , She Is 171,5 cm Barefoot and Flat , A Lovely Woman ,
Nik
said on 24/Jun/19
Connie Britton is listed as 5'8" on quite a few sites!
Miss Sandy Cowell
said on 11/Jun/19
I can believe that for Connie, and she has the stage presence to pull it off beautifully.
When Jessica Lange came in to introduce herself, they really did look pretty well the same height, but if anyone had the edge, it was Connie.
Definitely no less than five seven and possibly more in the morning. 😁💐
In fact, I will go with half-an-inch more. Taissa Farmiga looks quite tiny next to her Mommy!
Nik
said on 24/Sep/18
Her listing looks right for her!
Connielove
said on 25/Mar/18
She is 173.0 cm not 170.5cm
Mouse22
said on 21/Jun/17
Perhaps it's the same as with Katy Perry: Listed as 5'8" almost everywhere but when you meet her she's simply not tall enough to measure up to that; Connie could be another celebrity with a generally accepted false claim attached to hers.
alex
said on 21/Jul/15
She looks taller than 5'7
Brick-a-Brack
said on 17/Nov/12
I've always heard 5' 8" for Connie.
Here's a People mag article stating 5' 8"
Click Here
and here's an ABC affiliate's Spin City page also stating 5' 8"
Click Here
Chiara
said on 31/Aug/12
I thought she was 5´8.
Melissa
said on 10/Apr/08
he's dating natalie portman and they have about 8-9 inches between them when both in flats. i think natalie is about 5'1 - 5'2 - so he's most likely 5'10.5 or something!
Click Here
Joshua
said on 7/Apr/08
I dunno, I saw him at a gig, I was standing right in the front row. As is normal at his gigs, he jumped down off the stage to mingle with the crowd during one of the livlier songs. He walked right by me on the way back up, and he was a bit shorter. I'm 5'9", so I'd say 5'8" tops. I know you're right next to him Glenn, but it made an impression. He had thick-soled shoes on as well.
glenn
said on 30/Dec/07
i met him since then.no pics though.this time i concentrated on getting my vinyl signed.
efrain
said on 30/Dec/07
love these pictures
greta
said on 3/Apr/07
i met his girlfriend bianca from cocorosie and i'd guess her height to be 5'7 since she was not much shorter than i and i'm 5'8. I have seen a music video of his where he has his arms around her waist and he seemed just a tad taller if not the same height...so i say 5'9 max.
Matt
said on 22/Mar/07
He's only creepy if you're used to living with a bunch of frat boys. Not sure what that has to do with height though.
paul
said on 16/Mar/07
god he's one creepy looking son of a gun, but his music is great
luke
said on 4/Mar/07
lol, barnhart, still looks like karl marx
glenn
said on 2/Mar/07
thanks rob.
glenn
said on 1/Mar/07
great guy.im a big fan.around 5-11.he had heels on.
[Editor Rob: sure, I'll put him at your estimate.]
melissa
said on 1/Mar/07
oh, god I adore him!!!! how was he Glenn?
Editor Rob
said on 1/Mar/07
Don't know much on this guy, glenn in or around 6ft?