Daddy Yankee's Height
5ft 7 (170.2 cm)
Puerto Rican singer, rapper and actor known for songs like Gasolina, Despacito, Sígueme y Te Sigo, Limbo and Bella y Sensual.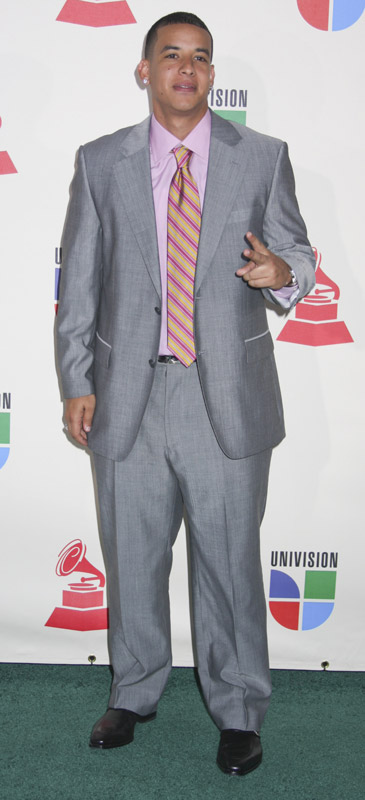 Photos by PR Photos
You May Be Interested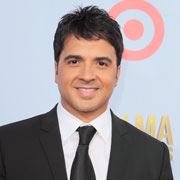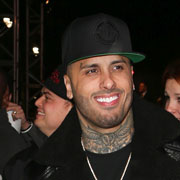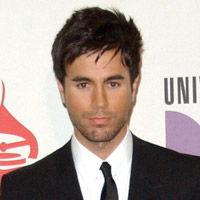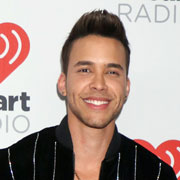 Add a Comment
50 comments
Average Guess (12 Votes)
5ft 6.85in (169.8cm)
Gracian
said on 25/Jun/18
Rob, you said Don Omar is someone you've seen him in many videos from. He is listed on the Internet from 5'11" to 5'11.75" but he definitely does not look like this range! Here are his photos next to Daddy Yankee:
Click Here
Click Here
Click Here
Click Here
Click Here
You can also see him next to Natti Natasha and Akon:
Click Here
Click Here
Click Here
Click Here
Click Here
Click Here
Click Here
Rob, will you add Don Omar to your website?

Editor Rob
5ft 11-11.5 looks too high an estimate, I wouldn't have went above 5ft 10 really.
Peter175
said on 4/Jun/18
Hey Rob can you do Ozuna? Hes the last big regaeton/Latin singer you don't have added. He looks about 5'6" range to me
With Cardi B
Click Here
:
A bit shy of Daddy Yankee at 5'7
Click Here

Editor Rob
Would have guessed him under 5ft 6.
Dome
said on 24/May/18
Definitely over 5'7, every photo I can find with him and Pitbull who's listed as 5'7 here, Yankee is the taller by between 1 to 3 inches. If Yankee is 5'7 then Pitbull should go down to 5'6 or 5'5.
Fida Khan
said on 6/Apr/18
Awesome singer!! really talented!!
Hey rob make a page on his equal counterpart Don Omar
Peter175
said on 8/Feb/18
I agree with Johnson, Daddy yankee is 5'7 minimum and probably a 3rd inch taller. Similar to James mcavoy.
Rob what do you make of the pic with Carlos Vives
Nik
said on 28/Jan/18
I have no problem in offering Daddy Yankee a full 5'7"! I like his name, suit, and tie!
Johnson
said on 28/Jan/18
Daddy Yankee and Carlos Vives
Click Here
Johnson
said on 28/Jan/18
He is taller than 5'7
Daddy Yankee With Derek Jeter
Click Here
Peter175
said on 26/Jan/18
I think you can start Balvin off at 5'7 just like you did for Fonsi, Daddy and Alvazez. But personally I think Yankee and Balvin lean more towards strong 5'7(5'7-5'7.5 range) with Alveraz and Fonsi more 5'6.5-7
gil
said on 24/Jan/18
How tall would you say Zuleyka Rivera is?(The girl in Despacito)She has been photographed with Trump, but I couldn't find pictures next to Luis Fonsi or Daddy Yankee

Editor Rob
Might look 5ft 8-9 range with Trump (at that time still 6ft 1 range)
Peter175
said on 22/Jan/18
Add J balvin now?
Thanks. Love all the latino singers, been waiting years to find out their heights

Editor Rob
He's on a list for sure, I need to look again at him.
The Shredder
said on 16/Jan/18
5 ft 7 is the width of his pants lol!
The Shredder
said on 15/Jan/18
Rob , you use to have a page up of Feildy , the bassist of the rock band Korn. Would you ever give him a page again?

Editor Rob
Not sure about resurrecting Fieldy, but you never know!
SAK
said on 15/Jan/18
That suit in above pic is far too big for him. It makes him appear shorter.
MaryAnne
said on 15/Jan/18
Rob,I remember there was a page for Kimberly Stewart and her page vanished as well. Can you resurrect her too?

Editor Rob
2018 is like the resurrection from the dead, the revival of old entries...I will need to think about that one, the problem was some of the pages were still around, but the 'id' in the database was re purposed for another star.
Dude 173 cm
said on 14/Jan/18
Glenn said on 12/Sep/06
Father of Reggaeton.worst music I ever heard.
Peter175
said on 13/Jan/18
A solid and constant 5'7, that is what Yankee is and always has been. He's one of the textbook examples of 5'7. Like Kanye West is to 5'8ers, he's the standard to which all 5'7ers are compared
MaryAnne
said on 13/Jan/18
Could you do the same for Anna Nicole Smith? She was so popular subject. She still gets attention as her height is still a controversial issue

Editor Rob
Ah, that lady also deserves to have her page returned. I will try to do that as well, although I don't think I could find all the older comment.
Having looked a bit more at her, I actually think 5ft 9 or over seemed hard to believe, I think the guy doing the coroner's report included her toes bent forward and her hair.
MaryAnne
said on 13/Jan/18
Rob... I am confused with this one. This page has been here since '08 but I have just seen it in the latest stars list. Has this account vanished and have you just noticed and made it come back? Can you do it also for Anna Nicole Smith? She had a page but for some reason her page disappeared.

Editor Rob
Yankee was inadvertently yanked from the site years ago, but I finally had a moment to get him back on and put the old comments onto his page...so Daddy Yankee has been resurrected permanently.
romanspqr
said on 23/Aug/13
Actually DY is a little taller. He's about 5'8 to 5'8.5. I shook his hand and he was standing at 5'10 or pretty close. At the very least 5'9.5. He was wearing Nike high tops.
glenn
said on 13/Dec/08
its a photo.photos are decieving.i agree he can be 5-8.certainly not taller than me.
rooki3
said on 11/Dec/08
you guys dont see that" daddy yankee aka mi esposo" is taller than Glenn, 'cause you are supposed to measure the height from the shoulder and it's pretty clear that daddy yankee is taller than glenn......you cant see it right because he is leanin alittle on glenn!
jessica
said on 16/May/08
my dad work at a resyaurant and he saw him and he says that it was shorter then him and my dad is 5'8
henehsea
said on 12/May/08
Are you people blind? Daddy Yankee isn't tall, but in this picture it is clear that he is either a bit over Glen or the same height; where do you see him being shorter?
Karina
said on 7/Feb/08
I think daddy has a good height but sometimes I see him in pictures with people that are taller than him.
Kevin
said on 25/Oct/07
saw this guy in the MTV Awards Latinoamerica, he was on the backstage and looks taller than the presenters, i can see him around 5'8 to 5'9
Anonymous
said on 10/Sep/07
My mom works at the airport and saw him today. I am 5' 8 and she said he was around her height, she is 5'6
Andre
said on 10/Aug/07
Respect for your efforts though Glenn!
Glenn
said on 30/Jul/07
Sometimes its planned.sometimes I bump into them.
Andre
said on 28/Jul/07
Yeah but still,,hahaha,, u really must be knowing where they are hanging out first and u ll be planning ur moves.. Thats right isnt it??
N.I.G.G.A.
said on 19/Jul/07
change signature under the picture ;)
[Editor Rob: don't doodle with the yankee or I'll yodel like a donkey.]
glenn
said on 9/Jul/07
in nyc its easy.
Andre
said on 9/Jul/07
GLENN how the hell u get to meet all those cebs. lol?!?!?!
lucero
said on 6/Jun/07
u r so lucky i wish i could be there too.
Jahanara
said on 4/Jun/07
u r so lucky, Glenn!!! i don't know u but i wish i was u in this photograph!!!
glenn
said on 28/May/07
didnt someone say he was his cousin and that daddy was 5-10? daddy in reality is 5-7, 5-8.
Kevin
said on 27/May/07
If Daddy Yankee is 5'10 then Glenn is around 5'11, but no way. the pic shows the truth, glenn is perhaps an inch taller. looks almost the same height
Anonymous
said on 21/May/07
I heard that Daddy Yankee is 5'10"
[Editor Rob: that from the same source that told you P Diddy was 6ft 1?]
kevin
said on 15/May/07
Glenn, how tall do you think he is ?? 172cm ?
Jonathan
said on 23/Apr/07
Haha that's my cousin we look alike he's actually 5'9 I got many photos of me and him on myspace
Kevin
said on 31/Mar/07
he is listed as being 5'8, but next to Glenn, 5'7 tops... his footwear was never timberland, he actually has his own brand of shoes named daddy yankee or something lol :P
MD
said on 27/Jan/07
Can anyone explain the photo with him and 5'-8.5" Pharrell Williams, though? He really looks 5'6"-5'6.5" very often.
And, what about the photos of him with Shakira where the footwear of each is visible? It may be a bad angle, but Shakira is tiny, and he doesn't look much taller even if they were both to straighten up.
Romeo
said on 16/Nov/06
Nah I met Daddy Yankee, hes like average height like me... i'm 5' 8 1/2... so hes like my height...
r dog
said on 16/Sep/06
im pretty sure dady yankee is around 5'5 mabey 5'6. i seen him walking out of the vma's , im 6'0 and was like a full head taller than him. evan my 14 year old cousin who's 5'7 looked taller than him. I dont think hes taller than 5'6 at max.
Glenn
said on 12/Sep/06
He had white low cut sneakers.I have high top black Nike Airs that look like boots.1.5 soles.which is normal.considering some newer sneaker are a hair under 2 inches.
MD
said on 12/Sep/06
Glenn, just wondering, what was his footwear like compared to yours? I've noticed he always seems to have on Timberland boots. I'm wondering if you had on regular footwear or boots, as well?
Glenn
said on 12/Sep/06
Oh,and Jose Feliciano.and maybe others.
Glenn
said on 12/Sep/06
This was 2 weeks ago.besides Leguizamo,theres Banderas,and Shakira.
J.
said on 12/Sep/06
Glenn, you do have a photo with a Latino celeb!