Danny Miller's Height
5ft 9 ¾ (177.2 cm)
English actor, best known for playing Aaron Dingle on ITV soap Emmerdale.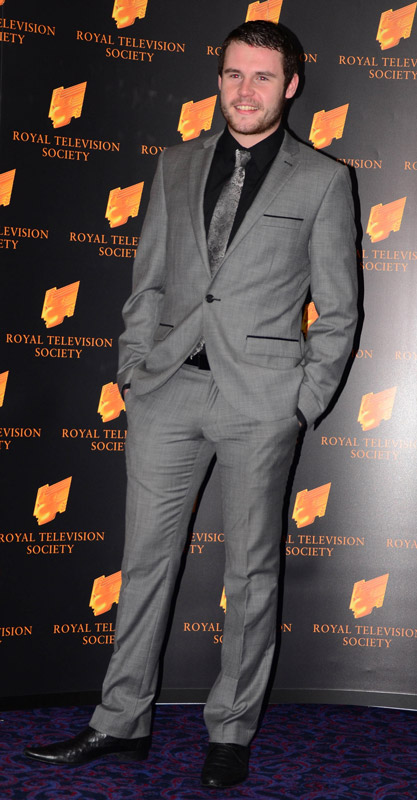 Photos by PR Photos
You May Be Interested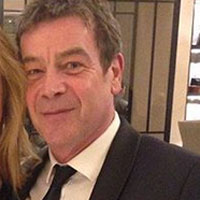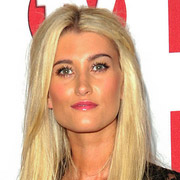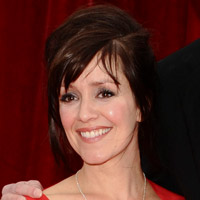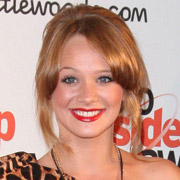 Add a Comment
22 comments
Average Guess (11 Votes)
5ft 9.61in (176.8cm)
Miss Sandy Cowell
said on 28/Sep/20
I'm beginning to think that Danny is at least 5ft10 or more. He's starring on the same All Star Family Fortunes with Stacey Solomon's lovely family. I can't see over 6" between Dan and Vernon Kay, who's reputed to being 6ft4.
5ft10.
Miss Sandy Cowell
said on 27/Sep/20
That was interesting to observe.
A grown-up boy from Aaron's schooldays came over to him to have a go for all the bullying he'd suffered when the young Dingle was at school and persecuted him for being gay. Was behaviour like this still going on beyond the 60s and 70s? This seems so terribly narrow-minded, but we know that Aaron suffered greatly admitting to himself who he really was.
Let's hope the two ex-schoolboys can at least become friends now.
5ft9.75 😉
Nik Ashton
said on 20/May/20
Look at this:
Click Here
Jonny Clewett
said on 6/May/20
5 ft 10 in my opinion
Miss Sandy Cowell
said on 6/Dec/19
Having been on the receiving end of borish, bullying behaviour himself, I don't know what he intends to achieve by trying to terrorise the mother of the rapist scum of his husband's sister out of the village. I have seen a nice side to her.
Danny gets 5ft9.75.
khaled taban
said on 26/Oct/19
5'9.5" is good for Miller , 5'9.75" is arguable too but I feel 5'9.5" fits him more.
Miss Sandy Cowell
said on 20/Oct/19
@ Sakz - I haven't been for a long walk in high shoes since I was 16 and neither would I! They were incredibly comfortable though and were the same as my school shoes, only in brown. Our school was adamant that our shoes were black, but we weren't in trouble for wearing high heels! I think it would put me off if I couldn't wear sneakers/trainers in order to go for a stroll. My days of doing 8+ miles a day are well and truly over. It's just as well I don't have much of an appetite or my weight would soar!
Cheers Sakz and have a great week!
Sandy XXX 😁👍
It's voting time for Danny again so he gets his normal 5ft9.75, his day's minimum height.
Nik
said on 14/Apr/19
@ Rob - That's very interesting, thanks!
Nik
said on 11/Apr/19
@ Rob - Is 5'9.5" possible?

Editor Rob
Yes, but I wouldn't go really any lower.
Sakz
said on 9/Apr/19
@Sandy That's good to hear. It's never easy walking around after something like that but not impossible either given the right amount of time. They say it's good if you're young and healthy, but there are unfortunately lots of illnesses out there which even young people get nowadays. Yeah absolutely comfort is the most important thing with shoes especially if you enjoy long walks, which are indeed very underrated I would say. Not only are they good physically but they may make you feel good mentally, and you want comfortable shoes while doing so.
Miss Sandy Cowell
said on 8/Apr/19
@ Sakz - Thanks for your good wishes. My Dad's nurse told me when I phoned her late this afternoon that Dad had a very good day, receiving a blood transfusion earlier, which might continue tomorrow, and he's been able to stand up today and sit down in his chair. Now they have to concentrate on getting him moving around again, and it won't be a walk in the park. I know, having had a hip replacement last year, but I was that much younger than my Dad, and hence much stronger.
My Dad belongs to a generation for whom wearing comfortable shoes like trainers is almost unheard of! My Mum was the same. I'm sure Danny doesn't think twice about wearing sneakers as and when he pleases - and why not? Comfort should take priority for the long-term health of your feet and everything else, and who feels like going for long walks in dress shoes? I wouldn't, would you? Walking is such a great and 'do-able' form of exercise, which keeps you physically fit and much less likely to shrink any more than one's absolute minimum in the future.
👟👟
Cheers mate - and thanks once again! 😉
Sandy xxx 😁👍
Sakz
said on 7/Apr/19
@Sandy I'm sorry to hear that and I hope your father makes a speedy recovery, as I'm sure he's no doubt getting all the necessary treatment. Haha yeah each have their own style and it serves them quite well. Some prefer to look trendy while others like to look smarter. Enjoy what's left of the weekend and fingers crossed for your dad.
Miss Sandy Cowell
said on 6/Apr/19
@ Sakz - We have another weekend upon us. My Dad is in hospital and I was 'out of circulation' for a couple of days. He had a nasty fall and has needed a partial hip replacement. It is a worrying time of course, but he's in the best place possible.
I have never even seen my Dad in trainers BTW! He only ever wears proper shoes, even when he dresses casually!
Cheers and have a great weekend Sakz!
Sandy xxx
Sakz
said on 30/Mar/19
@Sandy Absolutely not. Smart shoes will always go best with a suit because they just compliment each other well. Hope you have a great weekend!
Bobby 178cm
said on 27/Mar/19
He looks 5'10 and his proportions aren't bad either.
Miss Sandy Cowell
said on 27/Mar/19
@ Sakz - Thanks for the vote of confidence! Having just seen Arnie in his ill-fitting suit on his page looking shorter than he ought and then contrasting him to Danny in his suit, the evidence is clear for all to see. Dress shoes ALWAYS look best with a suit as well, which add to height. Trainers somehow don't look right with a suit!
Cheers Sakz and have a great day! 😊👍
Sakz
said on 26/Mar/19
@Sandy You're right about that. A suit (which fits well) can show off height quite well. Many people I've seen in a suit including myself appear to look taller or at their tallest. Of course if you include dress shoes aswell which give a few cm's that also factors into it.
Miss Sandy Cowell
said on 26/Mar/19
Danny's bodily proportions are such that he can come over as a little bit taller from time to time - until he stands with his screen husband, Robert, played by the 6ft Ryan Hawley.
The above suit has the ideal cut for showing a man's height at its best. My Mum used to work in Savile Row, but I'd be a liar if I said that I picked up any knowledge of the ideal suit; my Mum did take me there - when I was 12!
Csimpson6ft
said on 25/Mar/19
Rob if he's 5'9.75 then does that make Ryan Hawley 5'11.75?

Editor Rob
Hawley can look a good 2 inches taller.
Nik Ashton
said on 25/Mar/19
🤣🔛😂👌 Correction time! 👌😂🔛🤣
I meant 5'9.625", not 5'8.625"!
Nik Ashton
said on 25/Mar/19
He probably looks something like 5'9.75" when compared to other cast members! I wouldn't rule out anything a little bit either side of this, like (autocorrect constantly tries to change it to Luke!) 5'8.625" or 5'9.875"! It's great to see him with a listing on the worlds best
height website!
Miss Sandy Cowell
said on 25/Mar/19
Oh, doesn't he look smart? THANKS ROB SO MUCH! What a lovely surprise and brilliant addition to Celebheights!
Yes, nearly 5ft10 seems spot-on for Danny, whose long-suffering character, Aaron Dingle, is one of my favourites in 'Emmerdale'. I just hope husband Robert treats him well. They seem good together. 🤞😁😊👍
Danny Miller gets 5ft9.75.