Dawn Wells Height
5ft 4 (162.6 cm)
American Actress best known for playing Mary Ann Summer's on the hit 1960's tv series Gilligan's Island. In film she can be seen in The Town That Dreaded Sundown, Return to Boggy Creek and Super Sucker. In a PopEntertainment interview from 2013 she said:
"I'm 5'4"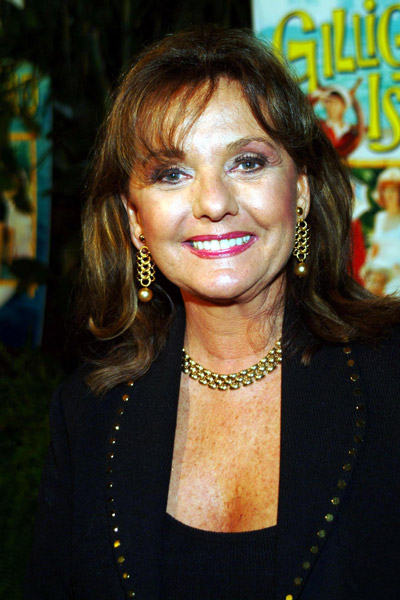 Photos by PR Photos
Add a Comment
12 comments
Average Guess (2 Votes)
5ft 4in (162.6cm)
greg lehmann
said on 28/Oct/18
5'3" is Dawn's height which Through The Decades host Jack Swanson stated on her Oct.18 birthday profile salute to Dawn. She was the most severely affected castaway though in Allergy Time when the castaways were thought to be allergic to Gilligan but the papaya nut hair tonic oil was the culprit!
Doc
said on 29/Oct/17
I'm still in love with Dawn. Can't help thinking much of Mary Ann is resident in Dawn.
I'm willin to make an honest woman out of her.
I'm 5'7". Good height for a 64" tall gal.
Anonymous
said on 25/Mar/08
She looked a tad shorter than Zsa Zsa Gabor in an episode of Gilligan's Island. Gabor is listed as 5'4" so I'll pin Wells at 5'3.
sf
said on 12/Mar/08
Dawn Wells WAS Gilligan's connection, over many years. She used to mail him the stuff.
supes78
said on 12/Mar/08
The funny think is that Bob Denver (Gilligan) was arrested for drug possession several years ago and his excuse was that it belonged to Dawn Wells. No one believed him at the time but now...
sf
said on 12/Mar/08
Mary Ann or Mary Jane????
I always thought it was Tony ORLANDO and Dawn...
Anonymous
said on 11/Mar/08
Hard to believe this, but it is true. Dawn Wells was arrested last month for drug possession. Here's her mug shot showing her to be 5'4" presumably with shoes. She's now 69 years old so probably was that height barefoot when younger.
What is this world coming to when "Mary Ann" gets arrested???
Click Here
Mary Ann Fan
said on 11/Mar/08
She's 5'3" at the most. Here is a mug shot of her (wearing shoes, one imagines) after being busted for pot.
Click Here
Brad
said on 5/Mar/07
5' 4". Fastest talker I've met. Doesn't age.
Mr. R
said on 8/May/06
This is right. I did the Gilligan movie with her a few years ago, and this is spot on. I challenege ANYONE to find the still of her and I together! I had the negatives burned!)
Anonymous
said on 25/Apr/06
I doubt she was ever that 5ft6.5, she looked the 5ft 4 on gilligan.
alex
said on 24/Apr/06
I wonder where they got the other height estimate of 5'6.5" for Dawn (saw that in IMDB and a few other places.)
[Editor Rob: look at some of the cast recently.]