Draya Michele's Height
5ft 5 (165.1 cm)
American TV personality, model and actress. On twitter she described herself as
"5'6 fun size, off the rack size."
. She also once mentioned her weight:
"Im 5'6 and 123lbs (rather slim) and I'm still a bit too curvy for some of the high fashion stuff I wanna do"
.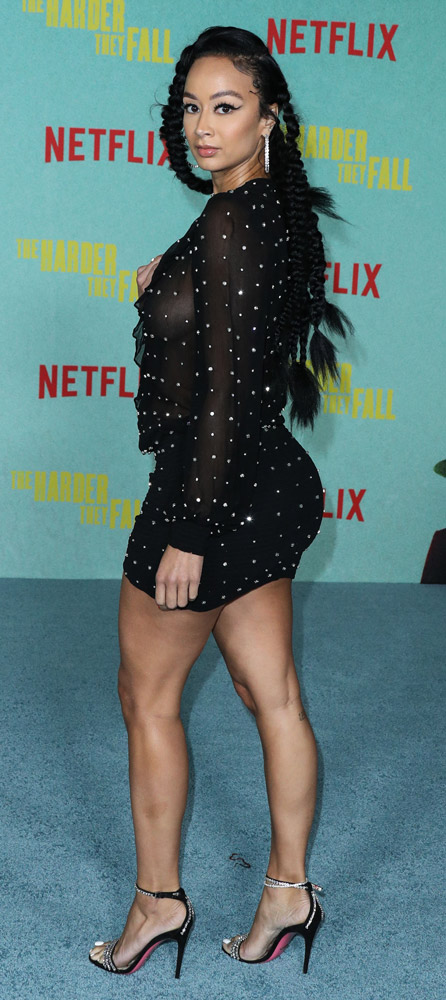 Photos by PR Photos
You May Be Interested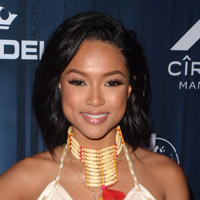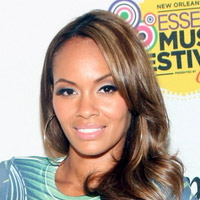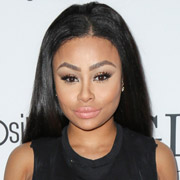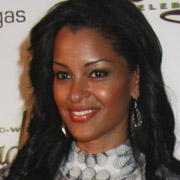 Add a Comment
10 comments
Average Guess (14 Votes)
5ft 3.86in (162.2cm)
Dmitry
said on 23/Jun/19
Here she is with Serayah McNeill, someone who (according to celebheights) is 5'2.5. She needs to be downgraded.
Click Here
Click Here
Franklin
said on 10/Feb/19
Rob, please PLEASE listen to me... look at this photo of her next to Kylie Jenner (both wearing similar footwear)
Click Here
*Proof Kylie isn't wearing heels* :
Click Here
There seriously looks to be a 3 inch gap between Draya and Kylie, and being that Kylie is a solid 5'6, I think it's obvious (now more than ever) that Draya is 5'3... Draya's claim of 5'6 is ridiculous!
Don't you agree?
P.S. If this site is about listing celebrities heights as accurately as possible, wouldn't it make sense to change this woman's height accordingly?

Editor Rob
At that moment it looks possible (without knowing if they have same footwear), but on other occasion
like here
I am not so sure. I could see 5ft 4 as a good possibility.
Jerrisons
said on 27/Mar/18
My sister (who's 5'4) saw her in person and said that she had "at least an inch on her." It sounds hard to believe, but Draya looks 5'3. She is just skinny so it makes her look taller.
fransmitty
said on 1/Mar/18
Rob, please downgrade her. To think she's even listed at 5'7 in the first place is truly insane!
MissLady
said on 2/Feb/18
She is definitely 5'3. She is literally a inch taller than nicki Minaj, and 2 inches taller than kerruche. She is shorter than all the basketball wives expect Malaysia and Malaysia is the same height. Why? Because mayalsia is the same height as Miss Diddy La who confirmed via IG she is 5'3 multiple times.

Editor Rob
I'd have thought she was at least 2 inches taller than Nicki.
Anthony
said on 10/Nov/17
She seriously needs a downgrade; a true 5'4 at best
Jack
said on 9/Nov/17
Rob, my sister (who is a real 5'5) met her at her most recent event, and she thinks she is definitely due for a downgrade, seriously could be below 5'4... please change
Editor Rob: a chance she could be near 5ft 4 and claiming 2 inch inflation.
john davis
said on 25/Mar/17
all beautiful ladies hope davis fair and blonde these lovely ladies bronze and dark hair skin color hair color have nothing to do with beauty
Joseph
said on 22/Feb/17
Rob, would you please give us your take on how tall you think her former Basketball wives co-star, Laura Govan, is? She is listed as 6'3 EVERYWHERE, but honestly doesn't come anywhere near that.
Here she is (wearing gold/brown) in about 3 inch heels next to 5'8 Ludacris:
Click Here
In this picture she is shorter than Ludacris.. truly looking around no more than 5'5.
Thoughts?
(Please respond if you can, as this has been bugging me for a while...)
Editor Rob: Joseph, if I listed her at 6ft 2 and didn't correct it, I'd wear a paper bag over my head for a month. I wouldn't give her over 5ft 5.
anyonmious
said on 3/Dec/16
She is no more then 5'3"