Edward Herrmann's Height
6ft 5 (195.6 cm)
American actor best remembered for roles in films such as The Lost Boys, Eleanor & Franklin, Reds, Richie Rich and Overboard. On TV he appeared in The Gilmore Gilrs. In a 1982 Philly Inquirer mentioned him as
"6ft 5 and 185lbs"
.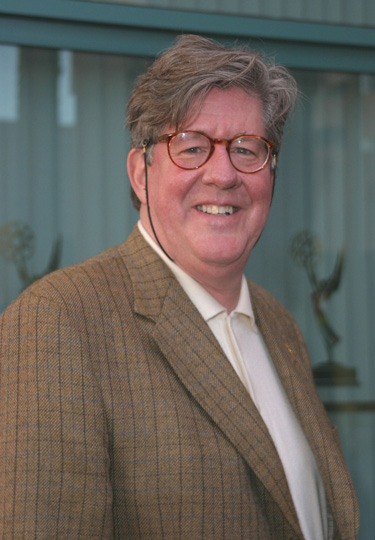 Photos by PR Photos
Add a Comment
24 comments
Average Guess (10 Votes)
6ft 5.08in (195.8cm)
Rampage(-_-_-)Clover
said on 28/Jul/21
Similar to Howard Stern peak I reckon, 196-196.5cm zone. Good 2cm on Larroquette
ChaosControl 6'2 1/2
said on 26/Jan/21
185lbs? Must've been a typo, guy looks nearly 300
Rampage(-_-_-)Clover
said on 18/Jul/20
Not as high as 6ft6, but 6ft5 and change wouldn't surprise me. He puts John Larroquettes 6ft5 claim to rest
Rampage(-_-_-)Clover
said on 8/Feb/20
Rob, possibly a bit over this?
Looked 6ft6 at times

Editor Rob
I think I'd stick with around 6ft 5, I couldn't see him as tall as 6ft 6
Rampage(-_-_-)Clover
said on 15/Oct/19
This guy was a true 6ft5er, quite possibly a bit over it even. Very large man overall.
Mincer
said on 18/Sep/19
Rob who do you think would be taller at prime Edward or Tony Todd?

Editor Rob
That is hard to call...
Mincer
said on 14/Sep/19
Rob what do think is more likely out of being slightly under 6'5 or over?
I think over is more likely.

Editor Rob
In his prime...maybe a greater chance of being over the mark
Rampage(-_-_-)Clover
said on 29/Jun/19
More like 220lbs young and 270lbs before death. At 185lbs he'd look closer to Jeff Goldblum in build
Rampage(-_-_-)Clover
said on 14/Apr/18
I suppose you could argue 196-197cm range if Larroquette was 194cm
Canson
said on 29/Apr/17
@Mincer: that's hard to believe even then. But who knows. I'd have guessed at least 200
Mincer
said on 18/Apr/17
@Canson
That was 1982, he was definitely a lot heavier when he died.
Canson
said on 17/Apr/17
185 lbs???? He's much bigger than I am and was taller than me by a couple cm and I weigh 230 he had to be 260 just not in good shape
S.J.H
said on 6/Mar/17
@Rampage
It stated " In a 1982 Philly Inquirer mentioned him as "6ft 5 and 185lbs". " he was probably nearly 240 pounds before his passing
Rampage(-_-_-)Clover
said on 16/Dec/16
185lbs is a joke though
Anonymous
said on 13/Aug/15
There is a photo of him with Arnold Schwarzenegger where Arnold comes up to the top of his ear. Definitely 6'5"
Sam
said on 2/Jan/15
Sorry to hear of his passing, as if 2014 wanted to take one more away. :=( Excellent character actor with a wonderful voice.
Rampage(-_-_-)Clover
said on 22/Nov/14
I agree with this. Taller than John Larroquette in Richie Rich
Sam
said on 30/Dec/11
That height is correct but that weight is long gone!
Mark D.
said on 1/Jun/09
In a movie I'd seen, he'd stood next to the 6'5" John Laroquette (who also
downplays his height) and he seemed to be the same height, if not slightly
taller. I also met someone who knows him and confirmed he's at least 6'5".
dave
said on 4/Nov/08
a proper legitimate and looming 6'5.... when compared against other supposedly 6'5 men like vince vaughn, he looks taller than most of the competition, he could even be taller, but downplays his height as to not interfere with his ability to get roles.
Yaspaa
said on 15/May/08
Wonderful actor and every inch of 6'5.
Bleemo
said on 31/Mar/08
Made Kurt Russell look like a diddy man in Overboard.
Mr. R
said on 1/Dec/06
I was sitting next to him at a restaurant in New York about 8 years ago. This is pretty accurate.
Anonymous
said on 19/Sep/06
Always looms over the competition, check out 'Nixon' for comp. between him and Anthony Hopkins, for example.