Emilie De Ravin's Height
5ft 1 (154.9 cm)
Australian actress best known for playing Tess Harding on TV series Roswell, Claire Littleton on LOST and Belle on Once Upon a Time. In film she can be seen in Remember Me, Brick and The Hills Have Eyes. In Herald Sun interview it described her:
"Tiny (she's 1.57m)".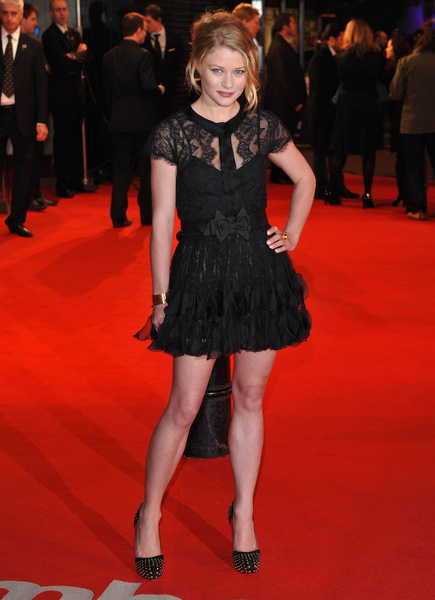 Photos by PR Photos
You May Be Interested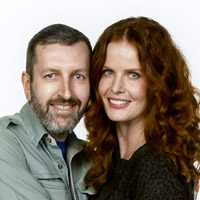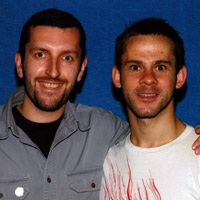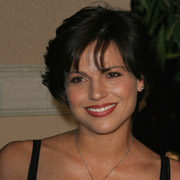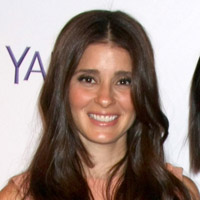 Add a Comment
22 comments
Average Guess (16 Votes)
5ft 1.23in (155.5cm)
Leesheff85
said on 25/Sep/20
Yeah nik that's the equivalent of calling a 5ft 7 man tiny
Nik Ashton
said on 19/Dec/19
1.57m is not what I would call tiny!
Slim 181 cm
said on 25/Jun/17
Perhaps 13 cm shorter than Dominic Monaghan.
Haydog
said on 22/Jun/15
I think she's 5'2, but she's a sexy shorty
BGee
said on 13/Dec/14
Looks 5'1.
Sam
said on 29/Sep/14
All in italics on these comments. Yeah, 154 cm is better than 157 cm but I could even see 5 foot nothing. Robert Carlyle has several inches on her and he's quite short, in last night's episode, she was wearing monster heels where they were re-enacting the Beauty and the Beast dance.
littlesue
said on 25/Mar/14
I'd go with just over 5ft, lovely shaped legs!
Sarah
said on 23/Mar/14
I was rewatching Lost and I think that she might be a little bit closer to 5'1. Possible 155 Rob?
[Editor Rob: well I don't think 5ft 2, but 5ft 0.5-1 range is ok, you could argue 5ft 1 is possible.]
Sarah
said on 29/Dec/13
She looks about 5'0 or 5'1 on Lost and Once.
Mr-KILLER-SHRIMP
said on 30/Aug/13
This listing is accurate, she's a short girl, but that doesn't mean she isn't attractive.
Romy
said on 1/Jan/13
I'm 1.57mt and next to a 1.85mt guy I almost look as Emily does in Remember Me next to Robert Pattinson, just a bit taller. She's definitely close to 5 feet but incredibly beautiful.
Peyman
said on 14/Aug/12
I knew she is short but she seemed more like 5ft 2in to me
Amy
said on 6/Feb/12
Yay she's my height! Nice to know that short people can be pretty like her :)
Stu
said on 20/Dec/11
I remember scenes from Lost where she's talking and looking up to Dominic Monaghan's character, Charlie. He's 5"7 but she made him look tall
Shan
said on 21/Aug/11
I knew she was small but I thouht more like a 5"2
cliff
said on 20/Jun/11
Rob - do you think she's this low? I've never thought she was less than 155cm.
[Editor Rob: seeing her with the girl (nora zehetner) who I did meet, it's hard for me to say she is taller.]
Kaydence
said on 16/Jun/09
Its going to be adorbale seeing her and Robert Pattinson (6"1) stand next to eachother in the movie Remember Me thats currently filming in NYC...
Gabriella
said on 17/Apr/09
she is pretty small. in lost, when she stood next to sawyer (josh holloway) during a 4th season episode there was about a foot distance between them.
Lizzie
said on 3/Oct/07
I don't understand. Is there another page for Emilie (judging by the comment below) cos I can't find it, or is it just that no one has commented on her.
Anyway, aw she's just a little taller than me. So pritty, I love her!
[Editor Rob: there was duplicate pages, I think I deleted the one which had some comments.]
sunbeame
said on 10/Mar/06
Editor Rob - i think you were right with your initial judgement that she is shorter than 157cm. If you look at the pictures of her on getty, she appears very tiny indeed.
I think she is 5'1 max.
You can compare her against Evangeline Lilly for example:
Click Here
Lolly
said on 12/Jan/06
I wonder is she could be a little shorter, like you thought at first. She does look very petite in Lost. Compare her here next to Evangeline Lilly, she does look a lot shorter. And even in her heels, she looks considerably shorter than Dominic, who is listed here at 5ft7. Allowing for approx 4 inch heels, this would mean she was only an inch or so smaller, and she looks more than this.
http://images.google.co.uk/imgres?imgurl=http://www.lost-france.com/img/emmy2005/11_w200.jpg&imgrefurl=http://www.lost-france.com/index.php%3Fgo%3Dgalleries%26gal%3Demmy2005&h=162&w=200&sz=10&tbnid=lh6ihs3Yf8sJ:&tbnh=80&tbnw=99&hl=en&start=116&prev=/images%3Fq%3Demilie%2Bde%2Bravin%26start%3D100%26svnum%3D10%26hl%3Den%26lr%3D%26safe%3Doff%26sa%3DN
UNK
said on 15/Nov/05
You have her in here twice.
[Editor Rob: here is the quote from the duplicate page added to this one now:

She described herself: "I am very Petite".]