Eric Dier's Height
6ft 3 (190.5 cm)
English professional footballer, who plays for Tottenham Hotspur as a Midfielder.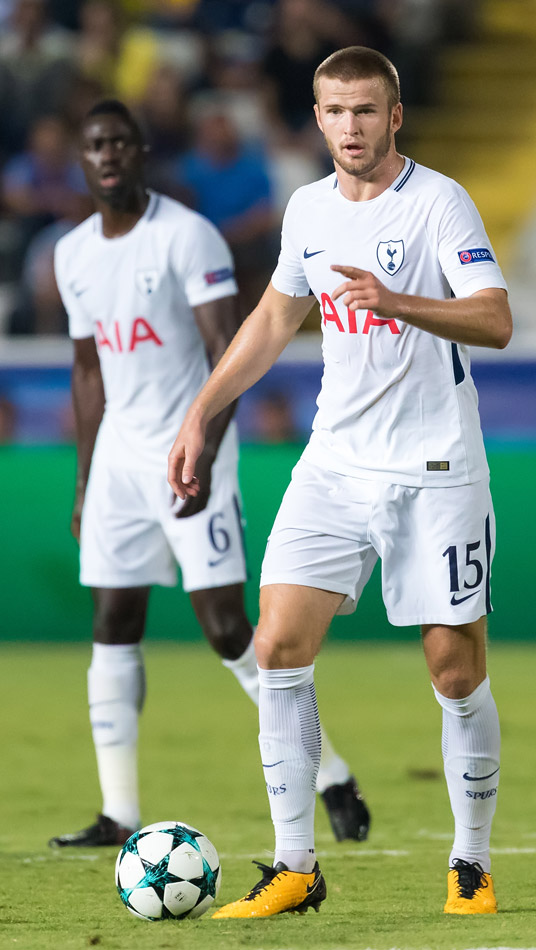 Photo by vverve/BigStock.com
You May Be Interested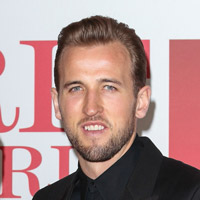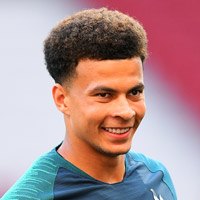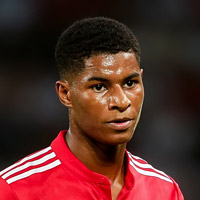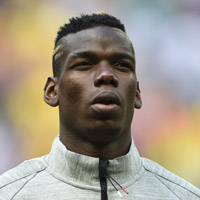 Add a Comment
27 comments
Average Guess (23 Votes)
6ft 3.02in (190.6cm)
johnnysidgursson
said on 13/Jan/21
Between 6'3 and 6'4, also he looks very similar to John Stones, listed as 6'2 but seems taller
OriginalAnon
said on 16/Dec/20
Dyer looks 191cm but Son is not over 178cm.
recapa
said on 28/Oct/20
solid 6ft3 for dier
ericdier15
said on 30/Sep/20
Legit 193cm
Ronaldo 185.5cm
said on 30/Jun/20
@Waya Then youre a bad guesser he is 6'3 mate
Waya
said on 1/Jun/20
I've met him. I am 187cm I range from 188-186. He was the same height as me. His definitely not 6ft3
186.5cm 17 year old at nght
said on 17/Apr/20
He gets a 6 ft 2 and 3/4 from me
Eric W. Tam
said on 25/Feb/20
This guy went from "I would be good to her sir" to "she calls me father too." in the span of four years. Remember him being a skinny kid at the last Euros. This man who shares my name gets a solid 6'3 from me :).
Nh?n Nh?n
said on 5/Feb/20
@181cm boi How about in this picture? 8-9cm between Son and Dier is correct :)))))))
181cm boi
said on 10/Nov/19
Eric is definitely 191cm legit.
However, Son is a fraud claiming 183cm, he is definitely not taller than 176cm in this interview..
Click Here
Ronal
said on 9/Jun/19
Click Here
191cm maguire and 190cm dier looks have bigger gap to 188cm alli
Johnson
said on 1/Feb/19
@Rob please check this picture with Kobe Bryant
Click Here

Editor Rob
They look a couple of inches apart.
San
said on 9/Dec/18
Rob, How much do you think he weighs? 210 ish?

Editor Rob
He might be 200-210 range
Kriz
said on 30/Oct/18
He looks taller than 6ft5 listed Zac Erthz
Click Here
Surely Dier is taller than 6ft3?
Nina
said on 5/Oct/18
He's clearly taller than Kane, Dele and Hugo Lloris, who are listed as 1.88. Eric seems to same size as Garry Cahill and Chris Smalling, they are listed at 1.93
ShadyAF
said on 30/Jul/18
Slightly taller than the other 6'2 listed Hotspurs but looked a centimetre shorter than Croatia's Mario Mandzukic in their world cup match, so probably 6'2.5
Nik
said on 24/Jul/18
He must be one of the tallest current England internationals!
Agent Orange
said on 7/Jul/18
6'3. He beefed up with muscle too. Noticeably taller than Kane and Stones.
Asian Emil
said on 4/Jul/18
He's about 6"4. He's Taller 2 Inches Than Kane
Rampage(-_-_-)Clover
said on 12/Jun/18
190cm is the lowest I'd go for this guy. He clearly edges out 188cm guys
jessman
said on 10/Jun/18
He is a bit taller than both Kane and Alli, who are about 187 or 188. Definitely taller than his club listing of 6'2. 6'3 seems about right.
georgeyboy
said on 10/Jun/18
looks well over 6'3 to me. 192.
Bazza
said on 10/Jun/18
He didn't look much taller than Kane coming out of the tunnel at wembley the other night. 189/190 max.
Ajs
said on 10/Jun/18
Great addition Rob - agree with 6'3". He always looks noticeably taller than other listed 6'2"ers Harry Kane and Dele Alli.

Editor Rob
It's always possible - like some players - that they had a listing age 17 and gained a bit more height, and the old listing stuck around.

An old rangers player said this "There is a history book about Rangers players which has me at 5ft 10½ but that's wrong. I was 5ft 10½ at aged 16 or 17 but going to Rangers made me taller. The training made me go up the way".

It's true about a deprived body responding to stimulus, which is why regular exercise in teens could help maximise height.
Mel
said on 9/Jun/18
189cm for him
Johnson
said on 9/Jun/18
I agree. I gave him 1.91 so 190.5 at evening low makes sense
Anon_Escibar
said on 8/Jun/18
Listed 6'2 by spurs