Erik Estrada's Height
5ft 9 (175.3 cm)
American actor best known for playing Officer Frank Poncherello on TV series CHiPs. In a 1979 newspaper article it mentioned how
"Estrada must work to keep his 5-foot-10 ½ inch frame at 165 pounds"
.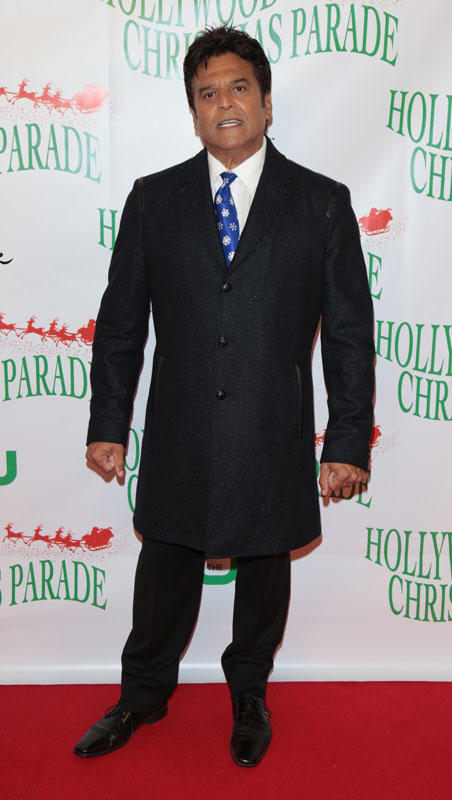 Photos by PR Photos
Add a Comment
18 comments
Average Guess (3 Votes)
5ft 8.58in (174.2cm)
Max
said on 13/Apr/17
He was never more than 5'8". He wears "big boots" in chips that they tried really hard not to show.
Bruce 5'11.5
said on 19/Apr/16
According to Google I'm 6'1 ish they just upgrade everyone.
Chad
said on 14/Dec/15
5'8.5 to 5'8.75 range .
Blaine
said on 30/Mar/15
5'10" My Ass!! More like 5'7" 0r 8..
Charles
said on 16/Jan/15
5'6" at a push,
patticakes
said on 25/Jan/13
Hmmmm....met Erik two nights ago....and I mean he really looked short...I'd say about 5'9" or alittle less. Nevertheless....I got a kiss(on the cheek)and an autographed photo. He will always be my heart throb!!! Love him
Marcus
said on 11/Jun/12
Estrada wears boots much of the time. I would estimate his height at 5'8".
Mr. Tempus
said on 3/Oct/11
He was 5'9.25, maybe nowdays a flat 5'9.
Matt
said on 25/Mar/09
I was in back of him in line at KFC in North Hollywood, I thought he was about 5-11, cause I alway thought he was short, but he had about 4 inches on me, plus he's pretty stocky.
Kyle
said on 4/Dec/08
5'9 about eh... Looks like I'll have re-look at the pictures I have with him since I don't even know my own height.
Glenn
said on 9/Mar/06
5-8 And 5-11 Correct
Viper652
said on 9/Mar/06
Josh, Vanilla is really 5-11. That would make Estrada about 5-8 with your guess. I agree that he did look 5-8 on Chips. Larry Wilcox looked more like 5-10.
Frank2
said on 8/Mar/06
I started out working at the now defunct Metrocolor film lab on the former MGM lot (now Sony Pictures Studio) in Culver City. There I ended up in the color timing department where I worked with such people as David Lean on the awful film Ryan's Daughter. Then I moved over to Universal and worked in the editorial dept., first as an apprentice and later as an assistant film editor. Later I moved up to full editor and cut several TV series as well as a mini-series. Then, let's see...Oh yes! I went to work as an exec at Fox where I remained until I retired in 2003. Before working officially in the industry I had summer jobs at my father's studio and while in college got a nice job filming 16mm color segments for Art Linkletter's House Party TV show which was on daily. At the time my mom was dating the show's producer which helped. I filmed segments at various homes where ghosts supposedly acted up. One of the homes had once belonged to Clifton Webb. At the time I was there filming it was owned by columnist Joyce Haber who wrote for LA Magazine and the LA Times. And no, I never saw a ghost at any of the houses. So I have been around the block several times.
sf
said on 3/Mar/06
Frank2 - it sounds like you've been around a long time. Have you played bit parts in some movies, been an extra, etc? I'm just curious what you've done in the movie industry, how you've met all these people, a movie I might catch a glimpse of you in...
Frank2
said on 2/Mar/06
I see Erik occasionally at a local restaurant. He's about five nine.
DeCe
said on 12/Feb/06
Yeah, 5'10" w/ at least 2" heals on! - Someone needs to get a validation on this.
Josh
said on 30/Jan/06
Is he really this tall ? in the sureal life he looked atleast 3 inches shorter than 6-0 Vanilla ice i would say he struggles with 5-9 .
Bozo
said on 15/Jan/06
i always thought he was 5-8 ish from chips