Faith Ford's Height
5ft 7 (170.2 cm)
American Actress best known for roles in tv shows Hope & Faith and Murphy Brown.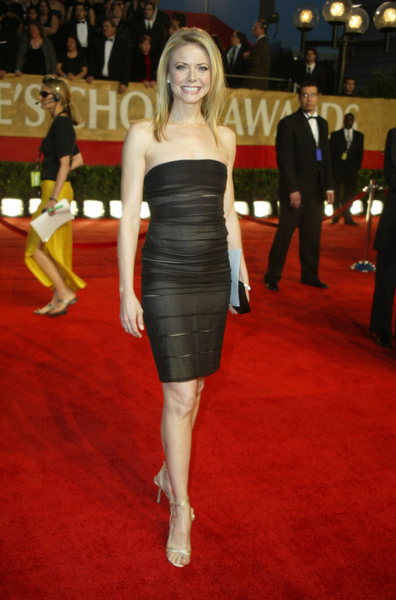 Photo by PR Photos
Add a Comment
11 comments
Average Guess (2 Votes)
5ft 7.5in (171.5cm)
Nik
said on 2/Nov/19
This is was 5 foot 7 looks like!
Louie John Buluran
said on 21/Sep/06
i agree she looks only 5 ft 7- 5 ft 8 in Hope and Faith
Louie John Buluran
said on 20/Sep/06
hello i am not a monkey
Louie John Buluran
said on 20/Sep/06
She is 5 ft 10 and she is tall no way she is short as 5 ft 7
[Editor Rob: hahah, were you responsible for this:

5ft 11, you naughty monkey!

this chick is 5ft 7 at best, you seen the bowling pictures with mcginley etc? Take away those big heels and you get the true height. With Michael McDonald, who done a few scenes with converse wearing 'dean haglund' and was no taller, haglund whom I've met and is 5ft 11]
Editor Rob
said on 16/Sep/06
Back in a 1989 chicago sun times article it also described her "5ft 7"
Devon
said on 23/Jan/06
She's never tipped the scales at over 130. She's healthy, but not 170plus healthy. Faith has been victorious over Graves disease, a deadly thyroid malfunction that runs rampant among young women. She eats healthy foods - always, and works out with her husband, Campion Murphy, a professional trainer who is amazing! How do I know? I'm her sister.
Mr. X
said on 25/Apr/05
On the show Hope and Faith there is usually more of a gap between McGinley and Ford than there is between Ripa and Ford. Which means even if McGinley is 6 ft 1 there is no way she's 5 ft 10.
[Editor Rob: with Ripa I'm wondering about her 5ft 2.5 comment...Faith Ford though just doesn't look 5ft 10. You can see her in sneakers beside mcginley, who himself is in the 181 range.]
Smoke
said on 18/Apr/05
A good way to get an idea McGinley's height is to catch some old reruns of Married...With Children (not enough reruns of this show on tv these days!) and compare him to Ed O'Neill who really does look about 6'1" on the dot, I say McGinley looks in the 180-182 cm range, but I think 180 cm is the best listing. Patinkin has always looked nothing more than 183 cm to me.
Smoke
said on 17/Apr/05
Yeah, boy who knows how tall Vin is without shoes, if he measured himself barefoot, before bed he would probably go to bed crying. Again, I darn near laughed when I saw the 5'10" listing for Ford, I heard she used to model, and if they had her listed at 5'10" I wouldn't trust a single listing from that agency. Model's height are iffy at best as it is, but here's a pic of Faith with 5'11" Ted McGinley and, indeed she looks 5'10". ;)
http://www.wireimage.com/GalleryListing.asp?navtyp=gls====111643&nbc1=1
[Editor Rob: I think I might have short changed old mcginley as I was having another look at him. Mandy and Ted - now Mandy's main site says approx 6ft, but he's 185 in other places. Ted's slightly shorter...hmm - if you dig around to find pics of faith ford and candice bergen you can see there isn't much difference between the two - Candice admitted that she's not quite the 5ft 8 she once was as she enters her latter career]
Smoke
said on 17/Apr/05
Nowadays she doesn't look anywhere near the 5'10" she still gets listed at in places, I doubt she really was anywhere near 5'10" to begin with, she's always seemed 5'7"-5'8" at best to me. First thing I thought when I saw her and her listing was, "She was 5'10" when palm trees grew in the Yukon.", no way she's anywhere near the height she is claimed to be. In this pic from the Pacifier she doesn't look very tall at all, and in fact she only looks about 3-4 inches taller than 5'2"-5'4" Kelly Ripa in their show. I doubt she's even near Diesel's height without heals.
http://www.imdb.com/gallery/ss/0395699/Ss/0395699/P-C311-22R.jpg?path=pgallery&path_key=Ford,%20Faith
[Editor Rob: you can see the premiere pictures of her and vin diesel in big chunky boots plus lauren graham who says she's 5ft 9 and does look it in the following page - Brad Garret is under 6ft]
J.
said on 17/Apr/05
She's around the same height as Vin "Six foot four" Diesel in that "daycare" movie. And I do recall her looking pretty tall back during her Murphy Brown days.