Fearne Cotton's Height
5ft 6 (167.6 cm)
UK TV Presenter.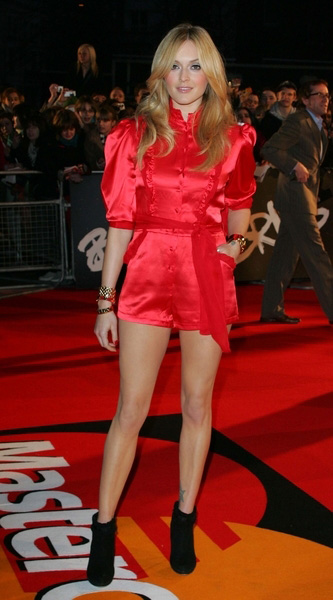 Photos by PR Photos
Add a Comment
22 comments
Average Guess (15 Votes)
5ft 5.73in (167cm)
Leesheff85
said on 19/Oct/20
Ferdinand theres no way shes under 5ft 6 she looks really tall in heels. A 5ft 4 woman wouldnt look as tall as her in heels. In some photos she even looks taller than holly Willoughby. If she was shorter than 5ft 6 she could never look taller than holly no matter how high the heels
Ferdinand
said on 5/Jun/19
5ft 6 seems like nonsense, she looks 3-4in shorter than Noel Gallagher
Nik
said on 10/Sep/18
@ Rojina - I like your comment!
Littlelee168cm
said on 8/Sep/18
She is the same height as Denise van outen in photos no way is she over 5ft 6
David poole
said on 22/Mar/18
She is 5 ft 7 for a fact
jinny90
said on 15/Aug/17
DJ no way is she 5'7 . In the video below she is towered by 5'7 davina mccall .Fearne is no more than 5ft 4ins.
Click Here
Dj
said on 14/Aug/17
I reckon shes more 5ft 7 looks as tall as holly willoughby and compared to some other people she does look quite tall
Rojina
said on 18/Jan/17
Great legs. I would have guessed she was no shorter or taller than 5"6. Looks like a typical university student
boooyah
said on 12/Mar/13
closer to 5ft 5,
SJ
said on 24/Apr/09
She's 5"6 same height as me, met her the other week.
J.
said on 27/Mar/09
And proof she's definitely not 6 foot or more in heels! Ben Shepherd 5'9-10, Ronan keating 5'7-8, Gordon Brown roughly 5'11 (im not trying to belittle fern cotton or anything, i'm proving a point to Jane that 6'0 or more for her in heels is laughable, and because it is clearly bull and simply... why lie?)
Click Here
J.
said on 26/Mar/09
So Jane a couple of posts below is suggesting she's six foot with heals on... absolutely no way! not buying that, your clearly not 5'10 in heels then if thats the case
Katie
said on 5/Nov/08
thats about right.
shes shorter than her bestfriend holly.
K
said on 19/Oct/08
She says she 5"6 on her myspace
NP
said on 18/Oct/08
Pretty sure she's about 5'9". Where do you get the idea she's 5'6"?
Jane
said on 25/Aug/08
Ive stood next to her at a party, with my heels on i was 5ft10 and i kid you not she was atleast 2 inches taller then me! She did have heels on but i think people underestimate her height, she actually a tall girl!
MD
said on 3/Jul/08
She looks pretty tall on America's Last Comic Standing show. She a good fit with the show, BTW.
Anonymous
said on 26/Apr/08
looked tall on the x factor with big heels. I think irl she is only 5ft3/4.
Mercedes
said on 9/Jan/08
yehh i thought shed be about my height (I'm short =) then i saw her in richmond and i was like my dayss shes tall!!
mooie
said on 6/Jan/08
she looks really tall on the extra factor!! shes as tall as most of the blokes.
from watching that i would have thought she was a 5'8"-er at least
Ayo
said on 25/Aug/07
Nah, i think she's about 5'3'' max coz I stood next to her @ Top of the pops, and she wasnt as tall as me, n im 5'5''.
SOAD Fan
said on 31/Dec/06
Yup, saw her on Oxford Street. I was surprised as I'd iamgined her to be short! 5'6" sounds dead on.