Finn Wolfhard's Height
5ft 10 (177.8 cm)
Canadian actor, best known for playing Mike Wheeler on Netflix series Stranger Things and Richie Tozier in IT.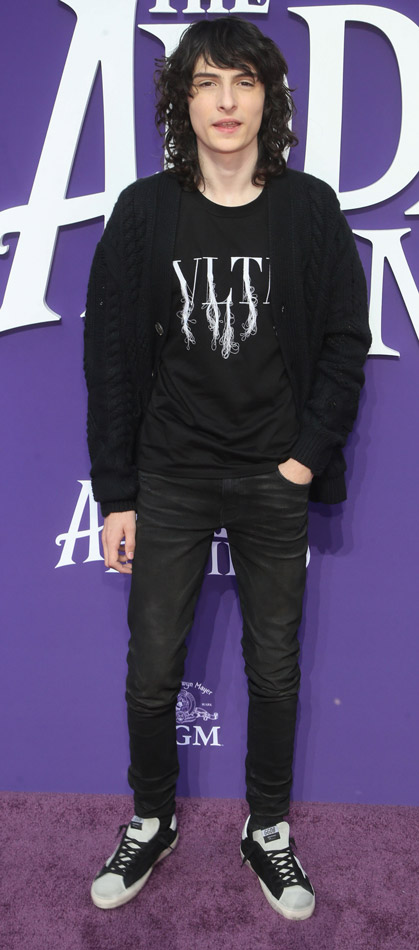 Photos by PR Photos
You May Be Interested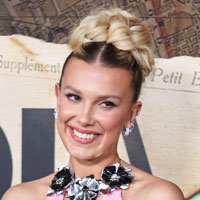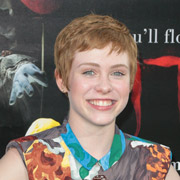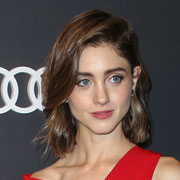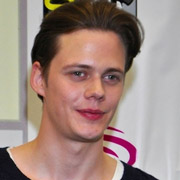 Add a Comment
28 comments
Average Guess (25 Votes)
5ft 10.16in (178.2cm)
Avi (184 cm)
said on 9/Dec/19
I guess I was taller than him when I was 15, if he is 5'10", that is. Could be 182 or 183 cm at peak. But maybe he'll get lucky and tower over me, like this one guy I know who grew to be 6'3", and was the same age as Wolfhard with the same height.
Jerd
said on 2/Dec/19
Yeah so exactly my height then, and a year younger than me haha. Makes sense I guess.
His dad looks to be around the 6' to 6'2" mark so I can see Finn ending up at 5'11".
Cazzie/mileven enthusiast
said on 2/Dec/19
You finally put him!! He's so tall, I'd put him at 5'10 or even 5'11. But I'm gonna guess 5'10.5 for now. He towers over the rest of the stranger things cast lol
Greg
said on 23/Nov/19
@Canson Totally
@JakeFiveEight yeah it's the lucky of the draw, I know a kid who went from 5'7-5'11 then to 6'3 I think from 16-18 or 19 I forget but every year I saw him he was taller.
@vsquad well just because that happened to you doesn't mean it will happen to him, we all follow different growth patterns, I stopped around 18 and I think I gained very little between 18-18.5 I definitely didn't grow at 19. I was like 5'9 at 17 and managed to get 5'10 range by 18, very weak 5'11. So while he does have a chance to grow it wouldn't be a lot. Hell 5'11 is still a solid range:
khaled taban
said on 23/Nov/19
DEFO 5'10"
Amit Jha
said on 23/Nov/19
He's near it but not quite the full 5'10". I'd give him 5'9.75"
Tall Sam
said on 22/Nov/19
I'd agree, the kid could hit the 5'11" mark when he's done growing. A year or two ago he had a growth spurt a little sooner than some Stranger Things cast mates I think and he could look a little like Joey Ramone with the rest of the Ramones but for all I know they may be catching up.
Canson
said on 21/Nov/19
@Greg: yep for someone like him he may still have some growth in the tank
Progking
said on 20/Nov/19
He looks like be would be at my hairline or a tad under(i'm 6'0.25). I think 5'10-5'10.25 is reasonable.
@Keith 5'10, if Noah is 5'8 then i think both him and Finn could grow to be 5'11. 3 inches after 15 is quite common
Colben
said on 20/Nov/19
He's taller than I expected, probably because he's taller than some of his costars. He might even grow a bit more.
Miss Sandy Cowell
said on 19/Nov/19
If he'd been in my class at school, I'd have had a frightful crush on him! 🤫
TheBat
said on 19/Nov/19
Definitely a solid 5'10". I can see him reach the 5'11" range in the future.
Andrea
said on 19/Nov/19
I can see that, Rob, but is Gaten even 5'4.5 in the first place???
Speaking of Finn, back in June 2019, he could look near 4 inches shorter than a 6'0.25 listed Noah Centineo
Click Here
, with the latter having less footwear as well:
Click Here
Click Here
. Or, around the same time, at least 2 inches shorter than Joe:
Click Here
Of course, being only 16, it's quite possible that he has grown (and that he will grow), but even more recently, I'm not sure he really is taller (let alone 1.25 inches taller) than someone like Nick Kroll, that you have at 5'8.75 (although I know that's a tough angle):
Click Here
Actually, now that I think of it, I remember he already looked comfortably taller than Charlie Heaton in the last season (which was shot over an year ago), so I don't think he has grown that much in the last year...

Editor Rob
We'll see in next year if he grows into his listing, or what he might end up. I would be more surprised if he was as low as 5ft 9-9.5 today, although 9.5 isn't exactly impossible.
FiveEightJake
said on 19/Nov/19
Damn these lucky kids who grow past 16, I didn't gain anything after 15. I know someone who grew to be like 6'3 and he was only 5'9 at 17/18
Will be funny if Noah ends up taller than the rest as he looked a lot less developed than the others in the show, he's now at an age where he should grow a lot.
Vsquad
said on 19/Nov/19
Finn looks close to 3 inches shorter than 6'0/6'1 Bill Hader, and 5'11-ish Joe Keery still edged him out. So yeah 5'10 is spot on.
I have a feeling he might be done growing now at 16 (he's turning 17 next month). That's when I stopped growing completely. Also, in general it seems like he had his growth spurt early.
al001
said on 19/Nov/19
Seems like he hit a big growth spurt pretty quickly, so I doubt he'll grow more than an inch or so from here on.
6footTom
said on 19/Nov/19
That photo makes him look like a young Tommy Wiseau.
Sean Hackett
said on 19/Nov/19
He could certainly gain more height after 17yrs old. I grew another inch after I graduated high school.
Greg
said on 19/Nov/19
He's 16, so he has a chance of hitting 5'11-6'0. Im guessing 5'11.5.
Miss Sandy Cowell
said on 19/Nov/19
Now Finn really does look his stated height of 5ft10, or perhaps a touch more.
He can have 5ft10.25. 😋👍
Aar?n R
said on 18/Nov/19
Do you think he's done growing rob.

Editor Rob
Maybe not quite.
Keith 5'10
said on 18/Nov/19
Good add Rob. Do you think that Noah will be tallest kid of Stranger Things? He looks near to 5'8

Editor Rob
Noah is still gaining height, what he ends up will be interesting as I feel up to 14 looked younger than he is.
9361721
said on 18/Nov/19
Rob you forgot to add "Stranger Things".
Ray Mandella
said on 18/Nov/19
Yeah 5'10 seems about right. Oh, and Rob you forgot to add him to the Stranger Things article.

Editor Rob
Yeah he's on there now.
Javier
said on 18/Nov/19
Great to finally see him have a page here Rob. Looks a flat 5'10" nothing more nothing less. I wouldn't be surprised though if he dips a little bit below that at night time. But overall a strong 5'10" though out most of the day. I think his growth has been slowing down for the last year because he looks to have been at this height since January of this year. I think he will be 5'11" or 6'0" when he's done or worst-case scenario for him he will stay this height. What do you think the odds are Rob seeing that he is almost 17?

Editor Rob
Well 17-20 there is still potential, some stop by now, others keep gaining.

It will be interesting to see if Finn gains anything significant, but as I said before, I will check up on him.
Mercury
said on 18/Nov/19
Do you think he's still growing?

Editor Rob
Still can grow, but I will check up on him a few times to see what he gains...
Crab
said on 18/Nov/19
Looks around this kind of height with Joe Keery, I would say a weak 5ft 10 currently though, probably dips below it. Will be interesting to see how much taller he gets.
Andrea
said on 18/Nov/19
Is he really this tall now? Last time I had a look at him (a few months ago), I'm not sure I would have guessed him over 5'9...

Editor Rob
He could look at least 5 inches on someone like gaten, though of course that guy could be 5ft 4.5.