Frank Dillane's Height
5ft 11 (180.3 cm)
English actor best known for playing Nick Clark on TV series Fear the Walking Dead. In film he has appeared in Harry Potter & The Half-Blood Prince, In The Heart of the Sea and Papadopoulos & Sons. Whilst at Rada College he described himself as Six foot.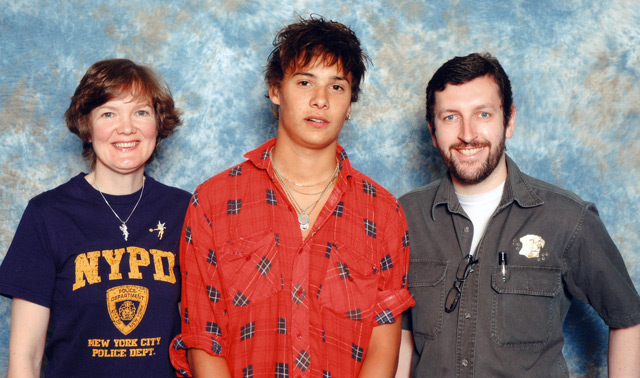 5ft 8 Rob and Frank
You May Be Interested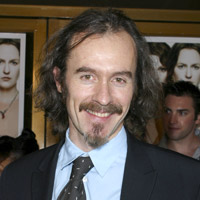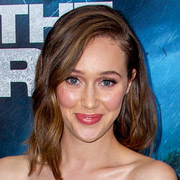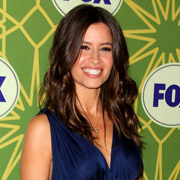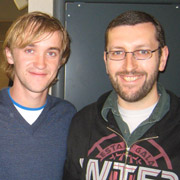 Add a Comment
27 comments
Average Guess (37 Votes)
5ft 11.18in (180.8cm)
Warren
said on 7/May/21
Average Guess is more closer. More like around 181cm.
Vincent Caleb
said on 13/Feb/21
As listed.
Pierre
said on 23/Oct/20
He's standing a bit closer to the camera than Rob and Jenny, then the camera give him a slim advantage imo,that's why imo some people here are guessing him a bit above 5"11'.I make the same mistake sometimes.
ladeez
said on 9/May/20
5' 11.5 next to rob and jenny
Pierre
said on 11/Nov/19
I guess him around 5"11' next to Rob and Jenny
Nik
said on 5/May/19
Yes, 5'11" is more likely than 6'0"!
James G.
said on 2/Jan/19
I would give 5'11" and an eighth, but since that is not an option, 5'11.25."
Peter 179cm
said on 26/Dec/18
This guy looks at most a weak 5'11 here,179cm is my call on this one.
Theboyyy
said on 28/Jun/18
@Rob do you think he might be 5'11 1/2 these days?

Editor Rob
At times he can pull off a strong 5ft 11 range.
Rourke
said on 23/Jun/18
Another strong 5ft10 or very weak 5ft11 who thinks he can just claim 6ft Phaha jhheeeezzz
Nik
said on 22/Jun/18
5'11" convinces me!
F97
said on 17/May/18
Looks like a decent 6 footer to me! The lowest I would guess for him to be is around the 182cm mark. No way is he under 182cm
Peter175
said on 6/Dec/17
He looks well above 5 11 in this picture. footwear?

Editor Rob
not much different from what I remember, but Frank wasn't over 5ft 11 that day.
Dickson
said on 2/Dec/17
5ft10.5-75
Hypado
said on 13/Jul/17
Frank Dillane's Height
5ft 11in (180 cm)
Yes, is my guess after watching Fear The Walking Dead.
BlueHead
said on 1/May/17
He's skinny , that's help him to be taller , easily near 6'0 with shoes.
Adamz
said on 24/Apr/17
What about footwear here Rob? He also looks a bit closer to the camera than you.

Editor Rob
he had a typical shoe,I beleive I either had adidas samoa or superstar, so either way not much different.
John
said on 18/Feb/17
He's actually 6"0.
Strong 5ft9
said on 2/Oct/16
Rob, is 5'10.5" possible?

Editor Rob
personally wouldn't guess him that short.
TheBigR
said on 12/Sep/16
Nowadays imho looks like a clear 6'0
175.7cm
said on 12/Apr/16
When I watched the show. he looked a lot shorter for some reason, but I didn't expect him to be this tall. I thought he was like 5'9" or something. Damn it, we're not height twins!!
Cassandra Fenton
said on 28/Nov/15
Id say he's 5'10 or 5'11
BT
said on 21/Sep/15
@Editor Rob: Alright, so it is possible he gained a little more. I thought he looked quite close to Cliff Curtis in the premiere pics, but maybe he's near an inch shorter, hard to tell with his relaxed posture and not quite knowing their footwear.
BT
said on 19/Sep/15
@Editor Rob: How old was he in this photo? 18?

Editor Rob
yes I think 18.
amaterasu
said on 18/Sep/15
5'11" are you sure Rob? Thought he didn't look over 5'10". Was he a true 180cm in person?

Editor Rob
he was taller than josh herdman that day, although I think he had a little more footwear
joe @@
said on 18/Sep/15
very similar to Misha Collins 5'11
Arch Stanton
said on 18/Sep/15
Nothing like his dad is he, though not far off in height.