Gabriel Garko's Height
6ft 2 ½ (189.2 cm)
Italian actor, known for TV series L'onore e il Rispetto and films like Incompresa, Black Angel, Callas Forever and Una Moglie Bellissima. On a casting database he was listed as
"Height 190 cm"
by his agency. The highest he has claimed is 192cm without shoes.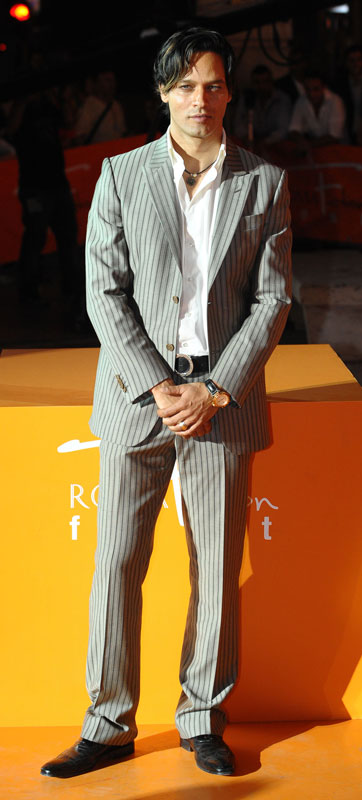 Photos by PR Photos
You May Be Interested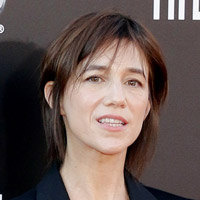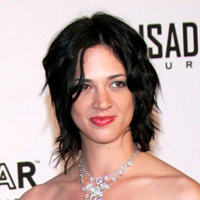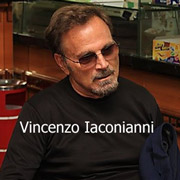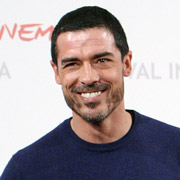 Add a Comment
30 comments
Average Guess (10 Votes)
6ft 2.7in (189.7cm)
Luca
said on 29/May/19
Dear Rob, I'd really appreciate to know your opinion about these two short videos.
In the first one Gabriel is next to an actor listed at 187 cm, the policeman
Click Here
In the second one Gabriel garko, while standing up seems to be pretty shorter than another 192 cm listed actor
Click Here
So, after all, what's your guess on his morning/night height?
In addition to That, I could show you some useful pics with garko, but I'd like to show you them privately... How can I send you them?

Editor Rob
Over 6ft 3 morning, but a chance of 6ft 2.25 evening
Luca
said on 16/May/19
Rob, here is Gabriel next to a 190 cm listed Italian guy...
Click Here
Any thoughts?

Editor Rob
Garko might be losing a bit more height (1-2cm), so they could look quite close if same postures.
Luca
said on 6/May/19
So Rob, if the postman is really 185 cm, what's your own guess on gabriel and Mario?

Editor Rob
I'd say garko still seemed 6ft 2 range, but not 6ft 3. Harder to tell with mario though.
Luca
said on 3/May/19
P.s. Rob, I discovered that TV host is 185 cm tall
Luca
said on 11/Nov/18
@Andrea I invite you to look at staffelli next to footballers like barzagli and chiellini, both listed at 187 : they look almost the same! In addition to That I suggest you to watch the last time staffelli gave garko a "tapiro d 'oro":garko looked a bit taller even if he had a shoes disadvantage! However, sorry if I ask you, what is your morning/night height range? Which height do you usually claim?
Andrea
said on 11/Nov/18
I really wouldn't know about Guè, Luca. Speaking in inches, maybe somewhere in 6'2 range is possible, but I'm not sure at all... I'd say Garko gives me a taller impression.
As for Staffelli, I know he claims 190 (and I'm sure he even claimed 192 once), though it is possible he's not over 189 and maybe even 188. Don't know about any less than that, but I see where you're coming from as he can certainly look no more than that at times.
Btw, I live in Northern Italy, near Milan, to give you a rough idea. And no, I've never met any particularly famous person so far...
Luca
said on 8/Nov/18
@andrea In addition to That, what's your personal guess on the Italian TV presenter Valerio staffelli? In my opinion he is between 187 and 188 cm
Luca
said on 8/Nov/18
@Andrea yeah, it would be nice to meet him, but it's really tough since I live in Sicily (my sister just met him in a disco event).
However, according to your little knowledge of gué, how tall can he be in your opinion? Who do you think would edge the other between him and garko?
P.s and you? Where are you from? Have you ever met any Italian vips?
Andrea
said on 7/Nov/18
I see, Luca. Don't worry. As I said, it would very interesting and useful if you ever managed to meet him and take a picture with him, especially if you yourself are a big 189 guy...
As for Guè, I haven't seen that much of him, so I'm not sure, though I doubt he's as tall as his 190 claim...
Luca
said on 3/Nov/18
@Andrea I'd like to post pics of me and my sister/pics of her and garko to make you notice the difference between us, but I can't since I want to mantain my sister's privacy. However I am 191.3 cm out of bed and 189 cm at the end of the day, so I'm a strong 189 cm, and I m 100 % sure he is no taller than me, he can maximum be almost as tall as me.
In addition to That I'd like to remake you a question that I made time ago:how tall is in your opinion gué pequeno? Who could be taller between him and garko?
Andrea
said on 2/Nov/18
Luca, I remember you saying that, but while I wouldn't completely rule it out, I'd be quite surprised if he was as low as 188 as he always gave me a taller impression than that. That being said, it would certainly be interesting if you ever managed to take a (good) picture with him...
Luca
said on 29/Oct/18
Dear Rob, what about a downgrade? My sister met him 2 years ago, I'm 191 cm out of bed and 189 cm at my lowest, and she is 100% sure I would edge him out (and pics seem to confirm it)
What about 188 cm?

Editor Rob
I've not seen enough to think 6ft 2 flat is closer.
Luca
said on 23/Oct/18
Dear Rob according to the difference between Gabriel garko and the person in the following Pic
Click Here
How tall would you guess this TV character next to the same man?
Click Here

Editor Rob
Could be 2.5 inches between them.
Batistataker
said on 28/May/18
I guess him at 189cm w/o shoes and 192.47cm(6'4) in shoes, he can list that really easily, his height is flawless though, type of guy who makes me minus height to say I'm him, his so perfect as a man doll or action figure.
Angelo Dt
said on 11/May/18
At Sanremo Festival he claimed 192cm, maybe with shoes but I think he's a strong 190
Christian-6'5 3/8
said on 1/May/18
More like 192 with shoes around morning time.
Andrea
said on 30/Apr/18
It is certainly hard to buy his 192 claim when you see him next to this guy who I'm sure has claimed to be 192 too at one point:
Click Here
Click Here
Rampage(-_-_-)Clover
said on 29/Apr/18
187cm is definitely too low. Maybe 190cm is a morning measurement but I certainly cannot see this guy under 6ft2. He has to be over it, the question is by how much. Really this is a suitable mark. In shoes he'd be more than likely hit 192cm
Travwolf
said on 29/Apr/18
@Morisa he def alot taller than 187cm
berta
said on 29/Apr/18
by just looking at photos of him he seems to be max 189. can look 187-189 range. 190 isnt impossible but chanses are probably bigger that he is 188 than 190.
Andrea
said on 28/Apr/18
Yeah, I can see that. What about removing the model description, "updating" his credits, etc.?
Morisa (or shatakaa), what are those photos supposed to prove? How can you tell how tall someone is from photos like those? You have to compare him to people whose height you're more or less sure about to get a good idea of his possible range. From what I've seen, I would certainly rule out something like 187...
otara
said on 27/Apr/18
rob maybe peak height was 1.90.5 ?

Editor Rob
I'd be surprised if Garko has lost any height yet, he's a fit 45 year old man.
Myself
said on 26/Apr/18
Man...What is the point in claiming 192 if it's easily claimed by all 190 men...and even sub 190 ones...
I thought in Italy people were more honest about height, when there is no imperial system...
Gotta claim 195 cm then!
jk...
pixua
said on 26/Apr/18
No one knows exactly his height
shatakaa
said on 26/Apr/18
see rob:
Click Here
what do you think is he excetly 1.90?
Nolifts81
said on 26/Apr/18
I am italian,se en him many Times. Solid 190cm
Andrea
said on 25/Apr/18
Thanks for the attention, Rob...

Editor Rob
I mentioned his 192 claim at the top.
Morisa
said on 25/Apr/18
rob ithink he is nomore 1.87
Click Here
Click Here
Click Here
Click Here

Editor Rob
I don't think Garko has a frame (body shape including head size) that makes him seem a quite tall guy, but when he's with other people he suddenly seems taller than 187cm range.
Rampage(-_-_-)Clover
said on 24/Apr/18
Rob, is 190cm maybe more suitable?
Seems like a fairly legit measurement. 192cm barefoot is pushing it though. At that height he'd be nearer 6ft5 in shoes and he just doesn't give that looming appearance. More upper tall range. Taller than most people he's pictured with but not all...

Editor Rob
He can look over 6ft 2, 189 is what I thought, but 190 isn't exactly impossible.
Andrea
said on 23/Apr/18
Wow, Rob! I would have never thought you would have added a "celebrity" like him!!! Is he really that famous out there? Don't misunderstand me, I'm glad you added him as he's one of the reasons why I started to be curious about celebrities' heights and I've always wondered how tall he "really" is, but I've never requested him because I was quite sure you would have considered him "not worth an add"...
He has claimed to be 190 more than once, but also 191 and a cheeky "1 meter and 92 without shoes" here:
Click Here
From all I've seen of him, I think that anywhere between 189 and 190 is possible for him, so 6'2.5 doesn't seem a bad listing, although that's probably the lowest I'd argue...
P.S. I don't think he'd like to be called a model and I'm quite sure he remarked the fact that he's never been a model in the past in more than one interview. On the other hand, I'm sure he'd appreciate to be called an actor, although I think his modeling skills would probably be superior than his acting skills :P

Editor Rob
Well he was asked a couple of times, I think he can look over 6ft 2, but his 192cm claim seems more likely his shoe claim, rather than without shoes.