American comedian and actor. He's mentioned his height on twitter, once saying
"IM 5'10 I KNOW I LOOK TALLER ON TV"
and mentioned his weight:
"382lbs I GOT UP TO 447lbs THEN I GAVE UP CAKE"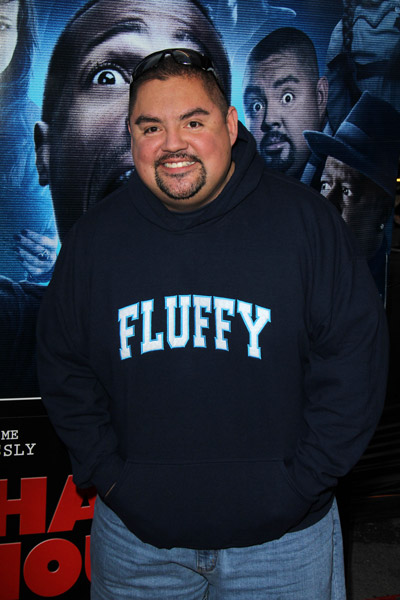 Photos by PR Photos
daddy
said on 9/Mar/23
he looks so much slimmer
Rowan182.5cm
said on 31/Jan/22
Looks like 5'7.5 (172cm~)
Slim 6'1.75
said on 24/Sep/21
Rob can be generous sometimes
I'll tell you why if you call me master 👍
Slim 6'1.75
said on 24/Sep/21
171cm
Downgrade please rob 🙏
Jpzt
said on 27/Aug/19
Same height as Miguel Angel Silvestre
Click Here
FrankR1
said on 2/Feb/19
Gabriel Iglesias "looks" 5'3" on stage. He hunches quite a bit, so I would never have guessed that he was 5'7" or taller.
Yang (5ft 8 Chinese men)
said on 12/Nov/18
He doesnt even look like 5ft 7 at all due to his weight... Overweight and fat people always seem shorter than skinny and athletic people with similar height range IMO. One of My 5ft 7 friend named Dave whom met him years ago befotr even told me that "he is even shorter than me." PS. I haven't met him b4 in a person... But I would say he is less than inch taller than Jonah Hill who lost tons of weight years ago and now looks bit skinner than ever....
Eric Navarro
said on 11/Jul/17
I went to one of his shows in a small venue and got to meet him, Im a solid 5'7 and wife 5'6.5 he was about as tall as my wife maybe a little taller taking into account his shoes. But regardless the guy is awesome. Really down to earth.
Luisa
said on 26/May/17
Love Grabiel Iglesias shows...
a knaw knee moose
said on 13/May/17
listed at 5'10 on google ahhaa
Dame
said on 20/Feb/16
He is only 5 foot 6 even with those shoes only 5''7.
Paul
said on 11/Feb/16
Who can really blame him for adding 2 inches? He's already kinda insecure about his weight and fatness, so he wants to save himself from further insecurity by claiming he's average-heighted. It's hard enough being fat, but it's worse to be fat AND of below-average height, especially for males.
Jeffrey
said on 11/Feb/16
He is definitely not 5'10. Me and my friend are both 5'10 and he was a few inches shorter than us. I'd say he is 5'7 at best.
TJE
said on 10/Feb/16
Photo isn't working
But yeah, he could definitely be low average, but it's kinda hard to tell with all that weight and no pics for comparison.
MrTBlack
said on 5/Feb/16
He wears Nike Air max which add 2" or plus so he's gonna go all out with those.
Panda
said on 5/Feb/16
Again, another person claiming 2 inches over what they really are. Rob why do you think people have started doing that? 1 inch I can understand (morning height maybe, height in shoes maybe) but two inches (morning height and in shoes) come on.

Editor Rob
there are still those who seem honest. It's human nature to boast and exaggerate accomplishments or physical prowess.
Aaron zamora
said on 5/Feb/16
I guess Gabriel uses the 2 inch rule like many celebrities out there. He's a funny guy though. Maybe his big size is what makes him appear taller. I had him figured somewhere around this height.
EzioAuditore711
said on 5/Feb/16
LOL @ 5'10" for him.
120
said on 4/Feb/16
I knew something was fishy with his claim