Gary Busey's Height
6ft 0 (182.9 cm)
American actor, best known for roles in Lethal Weapon, Point Break, Under Siege and Predator 2.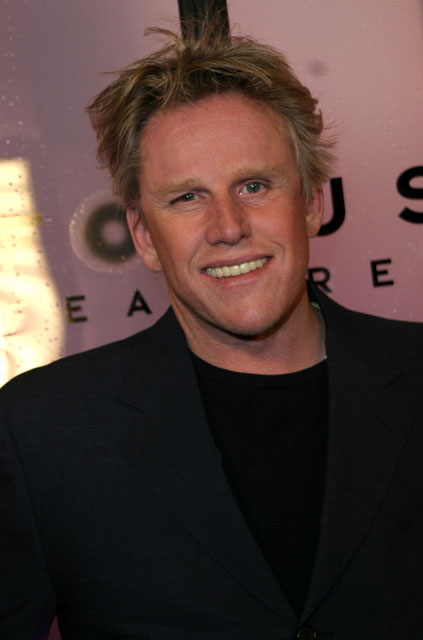 Photos by PR Photos
You May Be Interested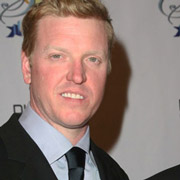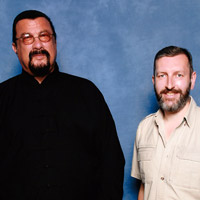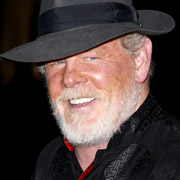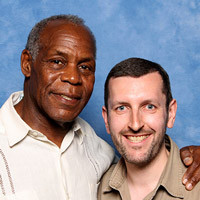 Add a Comment
80 comments
Average Guess (15 Votes)
6ft 0.03in (183cm)
Rampage(-_-_-)Clover
said on 26/Jan/21
I'd give Nolte the edge over Busey
Nik
said on 8/Sep/20
The average guess justifies the listing!
Hulk.1989
said on 8/Sep/20
6'/183cm as peak height is reasonable while today maybe a very strong 5'11. I do not think he has lost 1"
PS/ rob please I do not understand why after a month the website do not recognise me and when I have to insert my user and mail then it tell me that supplied details are invalid. It's the second time I changed my mail and user
Miss Sandy Cowell
said on 29/Jun/20
🎂🎬🎈🎁 Happy Birthday Gary! 🎁🎈🎬🎂
Wishing Gary Busey a wonderful 76th Birthday today. How he amused me in Celebrity Big Brother the other year!
😂😂😂
6ft0.25 😉👍💝
🎂🎬🎈🎁🎂🎬🎈🎁🎂🎬🎈🎁🎂🎬🎈🎁
berta
said on 24/May/20
how was he able to look talller than weak 184 cm tommy lee jones in under siege? he claerly looked taller and tommy was in boots. i still feel atleast 6 feet for this guy. he was only 1 cm shorter than keanu reeveas alos. Never more than at most 2 cm
F97
said on 11/Apr/20
Rob how tall do you think Gary is today? Cant be 6'0" still if he's 75 right?

Editor Rob
maybe 5ft 11 now.
F97
said on 2/Mar/20
Hi Rob so I am following Jake busey on instagram and I asked him how tall Gary is and he replyed 6'1". What Are your thoughts on that

Editor Rob
In shoes I can see it, but barefoot, I can't.
Rampage(-_-_-)Clover
said on 14/Feb/20
Actually no I take that back, in the 80's-90's could look a strong 6ft. Wasn't much than Seagal in Under Seige.
Spencer Dobkin
said on 7/Jul/19
He looks 5 inches taller than 5'7" Cruise in the Firm. I think he could have been 6'0.25" peak.
Miss Sandy Cowell
said on 29/Jun/19
🎁🎂🎈 Happy 75th Birthday Gary! 🎈🎂🎁
Three-quarters of a Century is quite something to celebrate! Have a great day Gary! 🍻
After seeing Gary on 'Big Brother' a few years ago, and voting for him because he was so funny, I have gone out of my way to see his films! I saw 'Lethal Weapon' at the flicks, and thought how tall and blond he was!
6ft and a quarter of an inch.
👱‍♂️🕯️🎉😁👱‍♂️🕯️🎉😁👱‍♂️🕯️🎉😁👱‍♂️🕯️🎉😁
F97
said on 23/May/19
Rob what do you think garys eyelevel would be in cm. About 171cm maybe?

Editor Rob
If he was 6ft yes about 171...though there is still an argument he could look 182 range.
F97
said on 8/Mar/19
Rob What did Gary claim to be?

Editor Rob
I'm not sure.
Junior Hernandez 1990
said on 5/Nov/18
In early 2000s he could pull off strong 6'0.
LT
said on 1/Apr/18
He was noticeably taller than Ed O'Ross in lethal weapon.
berta
said on 22/Feb/18
the strange thing is that he lokked same height ore fraction taller than tommy lee jones (184) in under siege. How is that possible?. he cant have been only 182. 6 foot seems legit
F97
said on 9/Dec/17
Rob do you think busey is more 182 cm or 183 cm guy. I measure for instance 182.7 cm at night I claim 183 cm
Editor Rob: sometimes I thought he looked an exact six foot in the 80's, but of course in the 90's sometimes might have seemed a bit shy of it.
Ted
said on 31/Jul/17
184cm peak.
berta
said on 26/May/17
i think as i said before that nolte was close to 184 peak and gary busey was not under 183. If i had to shoose i would say nolte may have edged him with 5 mm
Rampage(-_-_-)Clover
said on 12/Feb/17
Nick Nolte definitely could appear 6ft1 at times in the past but Busey even 20-30 years back could look a weak 6ft
Arch Stanton
said on 11/Feb/17
Gary busey and Nick Nolte, lookalikes are both guys who can look 6 ft 1 at times.
Arch Stanton
said on 3/Jan/17
Barely shorter than Don Stroud in The Buddy Holly Story, looked nearer 6'1 with him!
berta
said on 18/Oct/16
peaka a little over 6 ffet maybe and now lost 1 inch maybe he is 72 years old
Sandy Cowell
said on 16/Oct/16
I voted avidly for him on 'Celebrity Big Brother' as I found his upsetting of White Dee quality entertainment!
Heightwise, I'd give him a fraction over 6ft, even nowadays.
HonestSlovene
said on 20/Sep/16
Always seemed like a classic 5'11-6'0 guy to me. 5'11.75" / 182 cm peak and now maybe 5'11.25"/180.5 cm or 5'11" /180 cm flat.
Matt
said on 13/Apr/16
I am watching Lethal Weapon as we speak. I believe he was close to 6' in his youth but he is closer to 5'11'' these days IMHO.
James B
said on 3/Apr/16
He looks more in the 5'11 range to me than a full 6ft.
but then with Keanu reeves he really did look the height he is listed here.
Judd ISR
said on 17/Sep/15
6' for his peak height is believable but he could have been also a 5'11.5" with good proportions...
MOF
said on 21/Aug/15
Predator 2 (1990)
Gary Busey has a conversation with 6'3" Danny Glover standing directly in front of him both, wearing normal footwear. Looked like a 4 inch difference to me, 3,5 inch at least.
Rampage(-_-_-)Clover
said on 12/Dec/14
James B says on 16/Mar/14
Always looked no taller than 5'11 in his movies
Disagree. He looked 6ft in Point Break, Under Siege and Drop Zone. Nowadays he might heading towards 5ft11 at 70
Rocky
said on 16/Jul/14
5'11'' and 6'0'' are the most tricky to guess.
Some can look 5-9 while others can look 6-3.
Either way, 6-0 is a very common height.
James B
said on 16/Mar/14
Always looked no taller than 5'11 in his movies
Arch Stanton
said on 8/Dec/13
Strange but he only looks about 2 inches taller than Dustin Hoffman in Straight Time!!!
jtm
said on 17/Oct/13
i am not convince reeves is taller than 6'.
Scott five eleven
said on 15/Oct/13
He was the same height as keanu reeves in point break. And reeves is listed 6'1. Footwear difference in the movie? He looks to be a strong 6 foot to me. Maybe 184cm?
Rampage(-_-_-)Clover
said on 5/Aug/13
Rob, if he looks like a 182cm guy, why isn't he listed at that?
Don J
said on 16/Sep/12
hes max 5,11 Met him in person
Mr. R
said on 7/Jun/12
Saw Gary driving through Hwood the other day. In his Benz convertible, he looked to be about 3 feet tall. LOL
Ajax
said on 14/Nov/11
6'2" never. 5'11.5 sounds right
LAN Jiao
said on 4/Nov/11
at peak he look from 5'11-5'11.75. not sure which is his truth peak. nowdays he had to be flat 5'11
Joe Bloggs
said on 9/Jul/11
It was mentioned at the time he played Buddy Holly that he was 6ft2/1m87...was someone in the publicity dept overstating the disparity between Busey and the real-life Holly(avg ht) for effect?
LARIck
said on 4/Jul/11
I deplaned at LAX with this guy; he had cowboy boots on and was my height, 6'1". The boots may have given him a solid 1 1/2" so I would say 5'11.5 give or take a .5".
RICHARD
said on 22/Jun/11
Looked about 2 inches taller than Mel Gibson,and about 5 inches under Danny Glover in Lethal Weapon,though in Under Siege he had about an inch over Tommy Lee Jones(6'0.5),though looked 5 inches under Seagal,too.I'd say a strong 182 cm for peak height,now probably a flat 5'11
Bon_
said on 13/Jun/11
I would say 6'0.25 at peak, and I agree he doesn't really look tall on screen, probably because of posture?
James
said on 12/Apr/11
appears smaller than 6'0 on screen
tell-em
said on 24/Mar/11
they are the same height in point break. both 6'0" guys.
James
said on 23/Mar/11
Gary Busey 5'11.75
Keanu Reeves 6'0.75?
Bon
said on 7/Dec/10
I'd peg him at 5'11.75 in Point Break so possibly 6' flat in his prime.
But Reeves really doesn't look taller than him in Point Break, maybe 1/4 inches max. , so where does that leave him? Reeves might just be 6'0.25 at a good day in the evening.
Rampage(-_-_-)Clover
said on 19/Nov/10
5"11(180cm)...no taller
Lenad
said on 14/Jun/09
weak 6ft0 182-183cm.
Hugh 190cm
said on 4/Jun/09
In fariness Busey does look pretty much the same height as Reeves give or take.
thekiddd
said on 20/May/09
No he doesn't. What the heck are you talking about?
ajeto
said on 20/May/09
He looks taller than Keanu Reeves in Point Break
Click Here
Anonymous
said on 18/May/09
I believe he is a true 6'0 without shoes
Bigman
said on 16/Apr/09
I'd say, 5'11 1/2".
Rusty
said on 16/Mar/09
When i watched Into The West, my guess was 5'11", he just had the proportions and looks of a strong 5'11" guy.
\ -_-_-(Hugh)-_-_-/
said on 24/Feb/09
6ft peak. 182cm now.
Lenad
said on 19/Jan/09
A strong 181cm at the lowest so Busey should be a strong 182cm.
Lenad
said on 17/Jan/09
I can buy 181cm at the lowest from what I saw in Lethal Weapon.
Lenad
said on 8/Dec/08
He looks a proper 182cm guy
thekiddd
said on 27/Nov/08
Most of the time I see between 5'11-6'0". 6'1" is to high for him IMO.
Ray
said on 24/Nov/08
In Under Siege, Busey had an inch on Jones. And Jones was wearing cowboy boots. I've always thought Jones was around 5'10"-10.5", so just under 6' (182 cm)sounds about right for Busey
Lenad
said on 17/Oct/08
Then Rob you should list him at 182cm. it looks closer to the truth
thekiddd
said on 17/Oct/08
Same Size As Tommy Lee Jones or Height?
adam
said on 28/Sep/08
I was pretty surprised that he really wasnt much shorter than Glover in Predator 2. I`d say no more than 3 inches. That would make him a close 6-1 even. Also in Leathal Weapon he didnt look much shorter than Glover either! I`d say a little bit more than an even six feet.
thekiddd
said on 16/May/08
My guess is in his prime he was almost 6ft. And today just 5'11" flat.
Charliemoto
said on 7/May/08
compared to me he does look at least 2cm taller so 182-183cm is correct, he never striked me as an average or short man, looks quite tallish.
thekiddd
said on 9/Apr/08
Tommy Lee was 6'0 1/2" when that film was made. No way Busey is over 6ft.
RICHARD
said on 31/Mar/08
Looked the same height as Tommy Lee Jones in Under Seige
thekiddd
said on 22/Mar/08
Then again, his posture isn't that great now and days. He can look shorter like 5'9" or 5'10" but he's like 65, he has to have shrunk by now.
thekiddd
said on 12/Mar/08
He might have been 6 in his prime but as of now sorry, I don't see anything past 5'11".
Darkman
said on 21/Jan/08
I would say 5'11 3/4" in prime but since he's like 65, about just 5'11" solid
shaq is 6ft11
said on 29/Dec/07
183peak but looks a 180ish old guy in real.. watch predator 2 he looks 181ish at no over this range..
Kid-Icarus
said on 29/Nov/07
He did list himself as 5'11". He could have meant to say 5'11 1/2" but alot of the time, you tell someone your are like a certain height plus half an inch, they will respond. Oh so your 5'11"? When you really said 5'11 1/2". I'd put him there.
James
said on 17/Mar/07
Strangely dident look that much shorter than Steven Seagel in Under Seige.
Derek
said on 25/Dec/06
6' is about right. His son Jake towers over him. Jake must be at least 6'4".
Height Tracker
said on 20/Dec/06
Rob,
You should list his son Jake Busey. They look and sound very similiar, but I'm pretty sure Jake actually stands around 6'3" or so. He's been in a lot of movies including Starship Troopers. Thanks.
Anonymous
said on 19/May/06
looked about an inch shorter than keanu in point break. so 6 ft seems about right.
dmeyer
said on 21/Feb/06
he looks 2.5" shorter than 6'2" lamas 182 sems accurate
[Editor Rob: was 6ft on fit club but he could have been a little under though as they don't list 1/2 inches...]
J.
said on 18/Jul/05
He defintely a 6 footer. He actually looks taller than 6'0" on the show but that's just the power of television. The other measured heights for this season's cast are: Jackee Harry- 5'7"; Phil Margera- 5'11"; Toccarra Jones- 5'9"; Jani Lane- 6'0"; Victoria Jackson- 5'5"; Willie "Charles and Charge" Aames- 5'5"; Wendy Kaufman- 5'2"
Viper652
said on 18/Jul/05
Celebrity Fit Club says 6-0