Ivanka Trump's Height
5ft 10 (177.8 cm)
American businesswoman, model and daughter of the President-elect. A 2000 NY Post described her as
"The 5-foot-10 model"
and a 2007 NY Times described her as having a
"5-foot-10-inch frame"
. In recent years she has been described as tall as 5ft 11 by the press.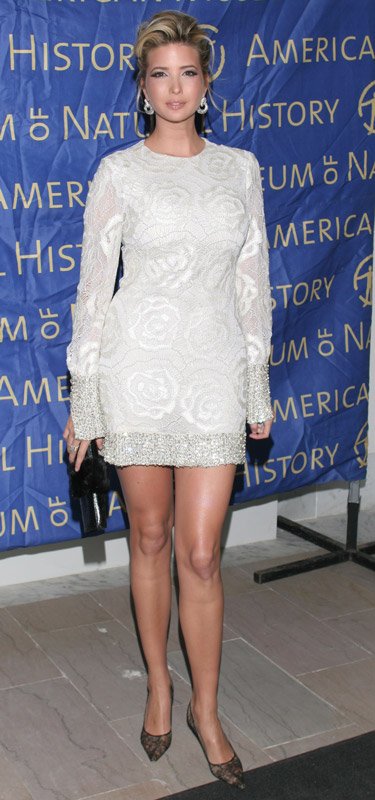 Photos by PR Photos
You May Be Interested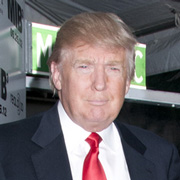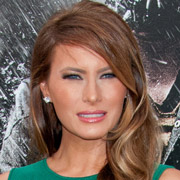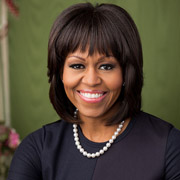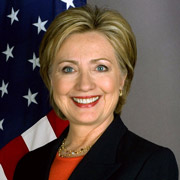 Add a Comment
74 comments
Average Guess (115 Votes)
5ft 10.15in (178.2cm)
Peter Sun
said on 25/Sep/20
She's 5'11 indeed, in her heels she looks like she's 6'2
JustJohnny
said on 13/Sep/20
5'9" at most.
Nik
said on 8/Sep/20
@ Kaylie - Interesting!
Alir?za
said on 3/Sep/20
I was thinking she is 6 ft or 5'11.she is still very tall for woman
Kates
said on 27/Aug/20
Hmmmmmm...so in addition to all of the other Trump family lies, Vanessa (formerly Trump) is towering in this photo...she's supposed to be 5'7" so... ?
Click Here
JohnMoore-162cm
said on 1/Jul/20
She's about 5ft10
Jam Cherry
said on 7/Jun/20
I thunk she's around 178.5 cm
Littlelee5ft6
said on 12/Apr/20
Theres no way Ivana would ever have been 5ft 9. She and goldie hawn were the same height in first wives club. She would struggle to have been 5ft 7
Ma4
said on 10/Apr/20
Well all these trump women's are so taller and they become way taller with heels which they always wear
Like
Melania is 6 ft with heels
Ivanka is 6'1 with heels ( 70 inch + 3 inch = 73 which is 6'1 )
Lara trump: 6'1 with heels
How can the women be more then 6'
They are very tall.
Do u agree with me Rob
Eric W. Tam
said on 22/Jan/20
Lol, Does Trump just give everyone he knows, especially himself, an extra couple inches? 6'0 my a**. 5'10.25 seems alright though.
Yang (5 footer 8, 172-173)
said on 22/Aug/19
She is around 5ft 10. Taller than Melania with 5ft 9 quarter at least... about similar range with Michelle Obama....
khaled taban
said on 25/Jun/19
No, she is 5'10" at most, sometimes she looks even 5'9.5"!
Spencer Dobkin
said on 23/May/19
5'11" at least
LDS
said on 6/May/19
Has Trump mentioned recently how tall he thinks Ivanka is? Would be funny because to make his own 6ft 3 claim believable he'd have to claim 6 foot + for Ivanka which is as ridiculous as his own claim.
elle belle
said on 2/May/19
According to Trump's doctor, he is 6'3" which looks right when you see him next to others. Melanie is listed as 5'10" during her modelling time. Put her in 3" spikes and she would be taller than Trump if he were only 6'. Barron was 5'10" when he was 10 years old. That is one tall family.
James G.
said on 29/Mar/19
Strong 5'10". 5'10.5" or 179 cm.
Rampage(-_-_-)Clover
said on 8/Mar/19
Rob, how tall do you think Ivana Trump is?

Editor Rob
Could have been in 5ft 9-9.5 range, but lost height, a couple of inches by now.
richinkle
said on 12/Dec/18
Ivanka is 5-10, and her father is 6'-1/2". When she wears her 3-4" heels, she's just as tall as he is.
berta
said on 3/Dec/18
i think she is beetween 178-79. This is the shortest i would argue for her
Baitistataker
said on 28/Oct/18
Definitely looks 5'10.
Tod Charming
said on 30/Aug/18
Ivanka Trump is Legitimately 5'11. She's almost the same height as her "6'2" father in heels. She's got the Tall Trump gene that runs in the family
spainmen192cm
said on 2/Jun/18
Rob, how tall do you think is his husband Jared Kushner? Maybe you could add him to celebheights
Rampage(-_-_-)Clover
said on 15/May/18
Rob, should Kushner get a page?
6ft2-3 zone is my guess

Editor Rob
Another possible name.
haxxx
said on 14/May/18
Lol Trump said she was 6 foot at some point. He lies about all their heights.
Melania is 5'9 (Trump says 5'11)
Ivanka is 5'10 (Trump says 6 foot)
Donald Trump Jr is 5'11.75 (Not 6'1 like he claims)
Donald himself is 6'0.5 (Not the crazy 6'3 he claims)
Eric Trump is 6'4 (Not 6'6 like Trump claims)
Khaled Taban
said on 14/May/18
176.5 - 178cm
Yuval
said on 13/May/18
Father 6'2, mother 5'9..thats some good height genes right there
Junior Hernandez 1990
said on 8/May/18
Ivanka is 5'9 7/8 max with dad trump. President Trump is max 6'0 1/4.
Kaylie
said on 6/May/18
I met her. With sneakers on she was at least 6 feet. Which is my height.
Canson
said on 27/Mar/18
Honestly looks 5'9.5 next to Trump if he's 6' and change. Best case 5'9.5 prob
Don Julio
said on 18/Jan/18
178 easily, her nose is so thin someone was telling she got like surgery on that nose, I saw a before and after and she should've kept it as the way it was before surgery
Intevel
said on 8/Jan/18
Rob why does she need to be listed at 5 ft 11? Isn't 5 ft 10 tall enough for a girl?
Editor Rob: well, can she look 5ft 11? I'm not sure she does, but can seem over 5ft 10 a fair amount of time.
MJKoP
said on 27/Dec/17
Saul said on 26/Dec/17
She has the face of an exotic bird especially with that hair.
How poetic, considering her family is Cuckoo. :D
Anonymous
said on 27/Dec/17
Between 5'9 and 5'10. Nothing over 5'10
Saul
said on 26/Dec/17
She has the face of an exotic bird especially with that hair. She wears heels too high like chill you are tall enough without shoes
:)
said on 5/Sep/17
at least 5'10 she looks tall with her slender body.
Lilly
said on 16/Jul/17
I noticed lately Ivanka is really slouching. She has huge oversize breast implants probably contributing to her poor posture. I would say shes now around 5-9. She's almost always seen wearing 5" heals (even when not appropriate) So this makes her appear taller. Also, Her mom Ivana is no way 6-0 tall. You can see in photos she is significantly shorter than Ivanka.
Travis
said on 29/Jun/17
Saw her in NYC. I'm 5'4" and she was a solid 5, 6 inches taller than me. I'd wager at the very least this fine lady is 5'9", and perhaps a weak 5'10".
junkie
said on 28/Jun/17
At least 180 cm.
Ellie
said on 26/Jun/17
Will, I doubt she's over 5'9. I'm 5'9.25 and I definitely was a little bit taller than she is walking by her in NYC last year
Willes188
said on 27/May/17
Solid 5'11, upgrade is necessary
Jug
said on 25/May/17
She's 5'9. Kushner is a strong 6'2, possibly 6'2.5.
Rara
said on 25/May/17
5'9-5'9.5. I saw her in public last week. 5'10 in 1 inch boots. Nowhere near 6'0!
BillisaLefty
said on 18/May/17
She's about 1 to 1 1/2 inches shorter than Donald Trump and Donald Jr., in heels, both of whom stand at 6'1'' currently. So 71.75 inches minus 3 inches in heels makes her approximately 5'9''. Also, it makes sense with her family's height as well. Men are about 5 - 6 inches taller than women on average, so if she were a male like her father and brothers, she'd be 6'4'' or 5'', which would make her exceptionally tall for her family. 5'9'' is about the 96.5% for female height. 6'2'' is about 94.5% for male height.
Lee168cm
said on 2/May/17
Mad seeing ivana listed 5'11.5" everywhere when every pic I see of her and ivanka together ivanka always towers over her and she is five ten I know ivana would probably have shrunk by noe but not by much I'd be surprised if ivana is over five six now
Mendes_
said on 26/Apr/17
5'11" She's looking like a plastic doll and that means she's got sculpted. YECCCCH
Kay
said on 6/Apr/17
Saw her invperosb last week. I'm 5'9, in her one inch heel boot she had maybe an inch on me. Closer to 5'9.5
heidi
said on 28/Feb/17
1-2" shorter than leelee sobieski
Arthur
said on 16/Feb/17
@Kouroush
Yeah, so what? Trump also claims to be 6'3, lol, it makes sense he'd call her 6 feet. He has also called her ''almost 6 feet tall'' but that doesnt really change anything, she is 5'10.
TheManWithNoName
said on 8/Feb/17
Rob, How Tall would say Jared Kushner is? My guess is 6'2" to 6'2.5" max.
Editor Rob: He can look over 6ft 2.
Kourosh 5'9.5 (176cm-177cm)
said on 1/Feb/17
Her father claimed that " she stands 6'0 tall". Btw, it is so creepy how donald talks about his daughter
heelshealheight
said on 25/Nov/16
Spot on, Rob. I wasn't particularly convinced with those 5ft11-6ft height claims..
Rojina
said on 23/Nov/16
Whilst sat next to her mother Ivana once she looked extremely petite - you wouldn't put her past 5"6. She has a small face so that's probably whu
Johno
said on 18/Nov/16
@Moke, more so than her step mother but while Melania's image is always a subjec6 with people, no one really notices as Ivanka as much for some reason.
Johno
said on 18/Nov/16
Some slender ladies my height or slightly shorter, have claimed 5'10-5'11 before and i think they believe it and i am only fraction taller than Rob. I obviously did not correct them; i never correct people on heights and let them believe what they like.
I reckon even modest ladies shoes are 1.5-2-inches so they might aswell be the height they claim as daily life is concerned.
HonestSlovene
said on 18/Nov/16
In I assume normal 4 in heels he looks almost the same height as Trump (who is probably just under 6'2 in dress shoes) and edging out Donald Jr. who is probably 5'11-6'0 range barefeet and a bit over 6'0 in dress shoes. I think overall she might be 5'10" or at worst 5'9.75", Melania is around 5'9.5".
Click Here
Rory
said on 18/Nov/16
I doubt Eric's a full 6'4. He seems about 3, possibly 3.5 inches taller Donald Trump Jr who is edged out by Donald Sr today. So he can't be much over 6ft if at all. I'd say Eric was 6'3.25, potentially 6'3.5. Certainly not 6'5 anyway.
MC
said on 15/Nov/16
Rob,how tall do you think Eric Trump is? Based from the picture with Melania and Ivanka,he probably looked near 6ft4 but I'm not sure
Editor Rob: MC, I think Eric is probably nearer 6ft 4, than his proclaimed 6ft 5.
Arthur
said on 15/Nov/16
Trump says Ivanka is 6 feet tall on Howard Stern
Click Here
Moke
said on 13/Nov/16
Beautiful lady, wow
truly
said on 12/Nov/16
how tall is she in the average kind of heels, the kind that gets described as 5inch in the stores
Christian-196.2cm (6ft5.25)
said on 11/Nov/16
Editor Rob: Christian, it might be that Ivanka barefoot might edge her.
--------------
If you think Ivanka's taller than Melania, why didn't you upgrade Ivanka or downgrade Melania?
183cmAriel
said on 11/Nov/16
Click Here
Rob how tall do you think the guy on the right given ivanka had about 2-3 inches footwear?
Editor Rob: can look 6ft 1-2 range
josh jeffords
said on 10/Nov/16
Based on a photo with her dad years ago he was over 6 so she was close to 5 10.
Her body looks very balanced for her height a rare woman who doesnt look any less feminine over 5 8.
And yes gorgeous but glamour photos not hard to look good.
S.J.H
said on 10/Nov/16
5'10 was good spot
ly
said on 10/Nov/16
Rob how tall do you think Eric Trump is?
James
said on 10/Nov/16
Any guesses on her husband Jared Kushner anyone? I reckon around 6'2 or 6'3.
Shredder
said on 9/Nov/16
I wasn't a Trump supporter but I will say this much , I hope for the best and accept his win and She is hot!
Johno
said on 9/Nov/16
She can give off 5'10, yeh.
TJE
said on 9/Nov/16
Ivanka: 5'10.25
Melania: 5'9.5
Just
said on 9/Nov/16
I also think she's 5'11. Great posture and great legs! Beautiful lady.
TD
said on 9/Nov/16
Stunning. Look at them legs. I actually fell for the 5.11 listing she often gets; but then again I ain't thinking about her height when I see her.
Ausdre
said on 9/Nov/16
This is exactly her height and please why is google so generous with celebs' heights?
Christian-196.2cm (6ft5.25)
said on 9/Nov/16
Who's taller: Ivanka or Melania?
Editor Rob: Christian, it might be that Ivanka barefoot might edge her.