Jake Bugg's Height
5ft 6 (167.6 cm)
English Singer/Songwriter known for songs such as "Lightning Bolt", "Two Fingers" and "Broken".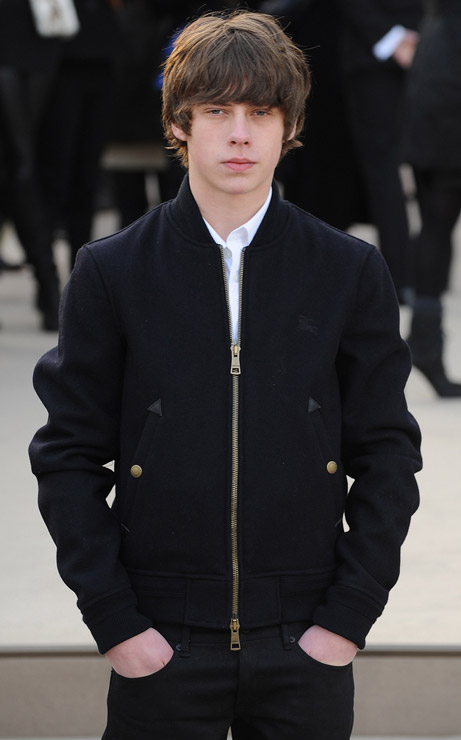 Photo by PR Photos
You May Be Interested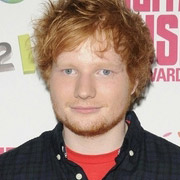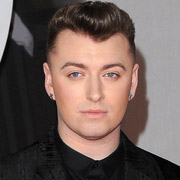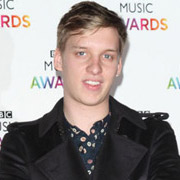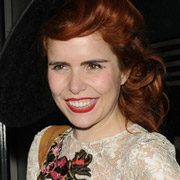 Add a Comment
26 comments
Average Guess (5 Votes)
5ft 5.55in (166.5cm)
khaled taban
said on 24/Jun/19
First, Being short is not a fault, and this guy proves that short people can do what tall people do.
I'd give him 5ft5 3/4
BilboBaggins
said on 20/Oct/16
@ MD - Maybe vietnamese (guy below in the comments) meant that he didn't think his own body was as proportionate-looking as Jake Bugg's at that same 5' 6" height? It can happen... But it's still important to try to accept your body as it is and make the most of it regardless...
MD
said on 12/Oct/15
"Looked great"? In what regard; in which respects?
vietnamese
said on 9/Oct/15
Im about 5'6 , but never looked great like this guy!!
Braaad
said on 9/Aug/15
Why is he listed 5-11 on The Bing Search engine?
Pew
said on 2/Feb/15
On an unrelated note.. what kinda jacket does he wear ?
Sam
said on 21/Jan/15
Rob,
What about Tom Odell?
Is 5'9-5'10 range possible for him? (176-177 cm)
Maria
said on 31/Dec/14
He is really small, i met him on November. But it's a great person, very humble
Maeve
said on 11/Dec/14
Cara is 5'11 and he is the same height so 5'11 give or take.
Muntio
said on 21/Nov/14
Harry Potter...don't lie to yourself. Jake is 5'5" at best.
Cathy
said on 27/Oct/14
Cara D. the supermodel is listed at 5'10. But she tends to stand near famous short people like Selena Gomez who is 5'4 and they are the same height. And Cara and Jake are the same height in pictures-5'4.
bandet
said on 24/Oct/14
Thanks 'idk' for your ringing endorsement (i.e. dismissal) of anyone less than average height. You sound like a really swell person.
Harry potter
said on 6/Oct/14
No he isn't, he is about 5''8 , i know this because he looks exactly the same height as cara in the photos and she is listed at roughly 5"8.
idk
said on 16/Sep/14
I really dont like short people but i love him
AnaS
said on 13/Jul/14
He looks disappointingly small when he's with another guy. And I still can't figure out how come he's normally taller than girls in photos. Great musician, on the other hand.
Tomanorth
said on 9/Jun/14
Met him last month in soho & I'm 5'9'' and he was a lot smaller than me
Kondo
said on 9/Apr/14
Short people with personality's like him are so cool.
MD
said on 19/Feb/14
He really does look that small. He looks tiny when he's by himself, let alone standing next to those of average height.
elise
said on 18/Feb/14
He doesnt look that small, he looks .. idk.. taller than 1m70...
Samuel
said on 30/Dec/13
165-166 cm? 5'5".
lelman
said on 17/Oct/13
My (15 year old) niece saw him live and swore he was like 6 foot. Just goes to show how whacked out fangirls are haha! Crazy considering in reality she's actually taller than him (5'7")
5.5
said on 12/Oct/13
Something is wrong here. Cara Delevingne is listed at 5'9.5 and she and jake bugg looks very much the same range in their pictures together.
Even in lifts theres no way a 5'6 man would manage that. Jake Bugg looks very juch a 5'5/6'ish guy. My only conclusion is that Delevigne is listed wrong as 177cm, it just doesn't add up.
Your input Rob?
[Editor Rob: What kind of person listed her 177 when she herself said 5ft 7-8...certainly not celebheights :)]
anonymous
said on 7/Oct/13
I met him at Coachella this past year, I'm 5'5 and he was the exact same height as me
elzx
said on 21/Jul/13
I met him a few months ago, im 5"8 and he was much smaller than me
SAK
said on 5/Jul/13
5f6 seems generous. 5f5 or 5f5.5 fits him better.
Arch Stanton
said on 20/Jun/13
5'6' range seems about right. I bet he claims 5 ft 8 or something.