American actor, best known for roles in TV shows Better with You, The Office, Girls, I'm Dying Up Here and films Christmas Inheritance, Their Finest, Miss Sloane and How to be Single.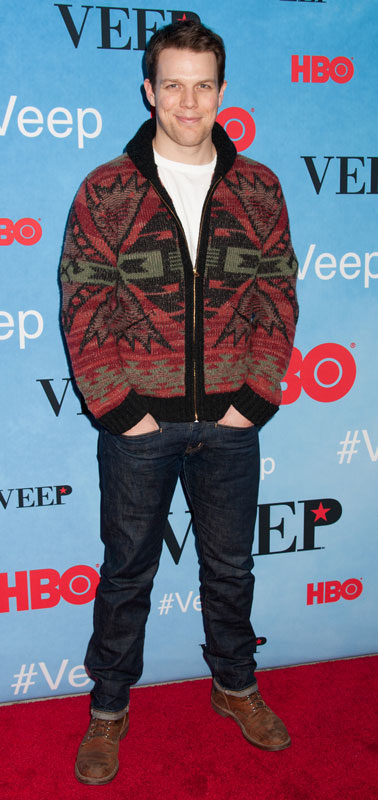 Photos by PR Photos
MaskDeMasque 5'9.5
said on 10/May/23
Looks 5'9.5 maybe 5'9.75 on white lotus.
dreus23
said on 28/Jan/23
What even is this comment section😂
@MrScratchHeight
Yeah, if Jeffrey Dean Morgan is 188 cm in your opinion, Jake Lacy should appear smaller than him at 176 cm. Likewise, he should appear shorter than him at 178 cm. Or 180 cm. Or 183 cm. Or 184 cm. Or really any height that is shorter than 188 cm
@ChaseMoMo
Have you ever considered that Clark could be over 5'6? Also, Lacy is standing loosely there, and I highly doubt he'd be just 2 inches taller than Duke standing straight
He appears 5'10 on the white lotus and generally just does not look 5'9 flat in any premiere shot he has ever appeared in. Gets the full 5'10 in my opinion, and I wouldn't be surprised if he's over it
Jameson
said on 27/Jul/21
5'9" at most.
MrScratchHeight
said on 19/Oct/18
Actually first of all Jeffrey Dean Morgan kind of like towers over Jake Lacy and if he somewhat magically grows to 1.91 M then he'd be the same height as Dave Bautista who is 1.9 M. But when you see them stand beside each other Dave looks taller than Jeffrey, this should mean Jeffrey is 1.88 M and no taller so Jake is no doubt 5'9 (1.76 M)
MrScratchHeight
said on 19/Oct/18
Honestly I should mention about him being in "Johnny English Strikes Agin" very funny it is, ok so back to the point, Rowan Atkinson is listed at 5'11 and 3/4 (181.2 CM) and when you seen them standing beside or at least near each other, Rowan definitely looks a few inches taller not to mention the fact of when Volta (Jake Lacy) was escaping in his chopper he was able to stand under it under neath the blades and when Rowan knocks him out and blah blah blah as soon as he walks under his head is literally being scraped off the top of the chopper although he was in armour but without that he'd be dead because the only thing keeping him from have a piece of his head sliced off was the armour so really Jake Lacy is 5'9.
MrScratchHeight
said on 16/Oct/18
Seriously, I see this guy and when he stands beside Jeffrey Dean Morgan he literally looks smaller than him. First Google listed Jeffrey Dean Morgan as 6'2 (1.88 M) and now they have changed it to 6'3 (1.91 M) I mean honestly? how does a 52 year old man suddenly grow from 6'2 to 6'3? Jake Lacy is for sure 5'9/5'10
ChaseMoMo
said on 17/Aug/18
Why in the heck does google list him at 6'2? That's a 4 inch height exaggeration. I've seen anything this bad since the Rock or Trump's estimated heights.
Click Here
In this video he looks about 2 mayhap 3 inches taller than Clark Duke, who is listed at 5'6. I think 5'8 is still possible, maybe 5'9 but certainly not 5'10. Otherwise he'd tower over Clark.I think he does look taller though.
HonestSlovene
said on 6/Jan/18
Hey Rob add the series Girls. He seemed taller but that's maybe because Lena is kinda short, also seemed quite short next to Alex Karpovsky, who now I'm convinced is more 6'0"-6'1" than 6'3" because of this listing.
James
said on 1/Jan/18
So rob what his morning height is?

Editor Rob
I'm sure he is 5ft 10.5 range at least in the morning...if he was 5ft 10 flat maybe almost 5ft 11.
John
said on 30/Dec/17
LOL on google it says he is 6'2