James Donald's Height
5ft 11 (180.3 cm)
Scottish actor best remembered for roles in films such as The Great Escape, Lust for Life, Quatermass and the Pit, The Bridge on the River Kwai, The Vikings, Broken Journey, White Corridors and The Pickwick Papers. His management (John Gliddon Ltd) in the early 50's described him as standing 5 feet 11 inches tall.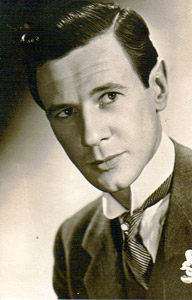 Add a Comment
7 comments
Average Guess (2 Votes)
5ft 11in (180.3cm)
Sam
said on 22/Dec/14
Yeah, The Plague of the Zombies was pretty underrated IMO. They really ultimately bungled the Dracula films though, even though the first is arguably their best.
Arch Stanton
said on 22/Dec/14
Actually I think The Avengers wasn't ITC even though it had most of the ITC actors and crew working on them. ITC Randall and Hopkirk, The Saint, Danger Man, The Champions, The Baron, Gideon's Way, The Prisoner etc. All had that cool cult look about them,
Arch Stanton
said on 22/Dec/14
I like the dodgy ones! That's part of the charm I think. For me it's more the "look" of the films than the actual content or formula. I'm also really into ITC productions from that period like The Avengers and Randall and Hopkirk in which the cult look of them for me is part of the appeal. The quality of the episodes/films can certainly vary a bit though.
[Editor Rob: if a movie isn't that great I probably pay more attention to heights!]
Arch Stanton
said on 20/Dec/14
Hammer Horror were just the best weren't they? I've still got so many films to see though!!! I'll make a note to watch that one.
[Editor Rob: a lot of good and a lot of iffy hammer ones aswell, I watched the devil ride's out aswell and thought it held up pretty well.]
Arch Stanton
said on 20/Dec/14
Rob I'm guessing you've been watching Quatermass and the Pit TV series and film? Seems too much of a coincidence with him and Morell :-)! If so you should have one on Cec Linder the paleontologist! He was also Felix Leiter in Goldfinger and in Kubrick's Lolita!
[Editor Rob: actually I'd watched the Plague of the zombies not long ago, but on adding james realised he wasn't here and I liked this actor in other stuff.]
Arch Stanton
said on 19/Dec/14
180 is the most I'd go with, he always looked 5'10 range to me.
Sam
said on 19/Dec/14
I've seen about half of those films but he's another classic British name that I'm not really that familar with. His face, however, I recognize from River Kwai. Looks like he could have been John Gielgud's younger brother from the photo.