Jamie Cullum's Height
5ft 4 ½ (163.8 cm)
English Singer. In the Scotsman he said
"If you are in your 20s and you haven't learned to live with the fact that you are 5ft 5in then, God, you'll have a hard time"
.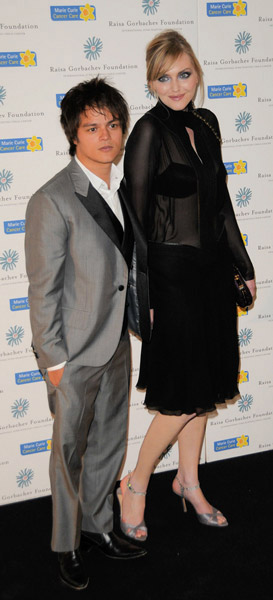 Photos by PR Photos
You May Be Interested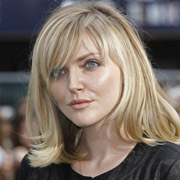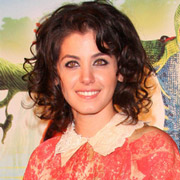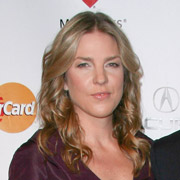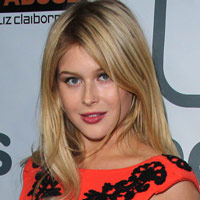 Add a Comment
36 comments
Average Guess (3 Votes)
5ft 5.33in (165.9cm)
Nik Ashton
said on 19/Feb/20
@ InLA - That's super cool! 😁👌
InLA
said on 9/Oct/14
Married to Sophie Dahl who is 6'.
Arch Stanton
said on 4/Oct/14
Actually Brubeck in his 90s lost more than I thought,
Click Here
looking weak 5'11" with the Obamas and De Niro there. Prime I thought he was near 6'2", Bill Evans was 6'2-6'3 I think.
Arch Stanton
said on 4/Oct/14
Difficult to see him over 5 ft 4 flat. He's the coolest though isn't he, I'd love to jam in a band with him big band with him on piano. Pictured with the late jazz legend Dave Brubeck.
Click Here
How awesome would it have been to have met or played with Brubeck, almost as awesome as meeting Bill Evans. Brubeck or Evans on piano, Cullum and Larry Bunker on rhythm, Dexter Gordon, Charlie Parker and Coleman Hawkins on sax, Louis Armstrong on trumpet, Niels Henning Orsted on bass, me, Joe Pass and Barney Kessel on guitar yeah! How cool would that be, seriously!! Can't find a picture of Cullum and Brubeck standing up but Brubeck was a pretty tall guy like Bill Evans in his prime and would have still towered Cullum even in his 90s by then. Brubeck's got a son who is supposed to be something crazy like 6'9 or something.
mike
said on 11/Sep/11
pjkaka 5'6 makes you look as tall as a 13 year old boy but nice try
Josh
said on 19/May/11
I'm 5'5 and my brother's 5'11, I come up to him the same place Jamie comes up to Sophie, so I'm thinking he's about 5'5.
PJKAKA
said on 4/May/11
I'm 5'6" and believe me, with a good frame, correct posture, and the right shoes, 5'6" looks quite big. I don't see this guy anywhere close to just 1.5 inches less than me.
Ally
said on 18/Mar/11
Definitely no more than 5'3" or 5'4", I met him a few years back, I'm 5'9" and I towered over him. Absolutely lovely guy.
Shaun
said on 28/Dec/10
Rob, how tall is Sophie Dahl? 5'11" or 6'?
[Editor Rob: I looked once but didn't find what she herself said, she could be anywhere from 5ft 11 to 6ft]
Anonymous
said on 1/Dec/10
MORE like 5 foot 2. great guy though
NME
said on 1/Jul/09
I Work at the London Heathrow Airport and I saw jamie the other day. He looked around 5'3/4 to me. Makes no difference though. Plays amazing piano and hes a cool guy.
Bob
said on 26/May/09
Here he is with Sophie Dahl 5'11
Click Here
Parker
said on 24/Jan/09
Well, if Judi Dench is 5'1 as listed here, and in heeled boots, I would put Jamie at 5'5 minimum.
Click Here
caleb
said on 6/Dec/08
i just walked past him tonight in brighton with his girlfriend, sophie dahl - was soooo excited, despite not really caring for either of them! this height seems perfect. and she's not that tall either. i'm only 6' barefoot and i was considerably taller than her, although she was in flats.
LilLee
said on 10/Nov/08
On Parkinson he stood next to Judi Dench and looked a wee bit taller than her maybe 2.5 inches. he must be 5'6"
Marc
said on 15/Aug/08
He looks 5, 2-3 to me
C.
said on 5/Mar/08
5'4"? I thought he was 5'2". No matter, he's cute and talented. However, he doesn't look 5'4". More like 5'3" max.
leonari
said on 7/Sep/07
Emyr: with alldue respect: Y Why am I interested in his height..well I don't care but this is a HEIGHT page!!!! No philosophy or psychology or moral site. It's for height. Of course that is superficial but if you don't want to discuss height there are millions of forums where one can express deep thoughts or discuss whats wrong with our society. You make some very interesting and valid points. Yes I should grow a thicker skin.
Emyr
said on 6/Sep/07
Leonari - Firstly it's good you've reconsidered what you said, although an apology isn't necessary and usually they're empty. What I couldn't get my head around was why you used belligerent language to describe his height. Not because it's offensive (as I'm not that precious) but because it's unprovoked and uncalled for. Unless this guy ran off with your ex, I couldn't fathom why you would act like that.
Secondly I don't see why we need to fuss over exactly how tall he is. Whether it's 164cm, 159cm etc it doesn't matter. As that's purely superficial. People have a strange almost obsessive fascination with height, even if we're an inch taller we like to crow about it heh.
Thirdly I'm not here to offer insights; besides there isn't anything to offer an insight into. As for being offended for being called a clown, well sorry but this is a big bad world. Not everyone will agree with us and I'd suggest you grow thicker skin if you felt aggrieved by that one word. If you expose yourself on a public domain such as the internet, then don't be surprised if people will challenge you. I'll concede that the 'clown' slur wasn't needed but I get tired of encountering hostility towards short height. Often in conversations if someone is tall it'll be along the lines of "oh he's tall!" (as if it's a badge of honour). Yet if the person is short it's more along the lines of "oh but he's short". As if it's something to feel ashamed or bad about lol.
It's fine for tall men to be with short women but if it's the other way around it's ridiculed lol. Which I put down to closed mindedness and insecuity. Sometimes you wonder if everyone has left the playground.
Also I'd contend that 'short guys' occasionally kick arse. Speed often kills more than brute strength. More often than not it's the quickest person who'll kill. Real fights aren't like boxing or martial arts where you have a referee, get ready with your stance and 'fight' on command. They're hectic, fast, furious and often short.
I should say for the record I'm 5'4 (shock horror - cue the boresome jokes)
Emyr
said on 5/Sep/07
Andrea - did he have exceptionally hairy feet?
Leonari - I think you're suffering from tall man syndrome. It's akin to the current state of the British armed forces...over-stretched and under-equipped (sometimes underfunded too). Why you show almost contempt for him just because of his height (which is innocuous) is beyond me. I can only guess that you don't like short men for some odd reason. 'Get over it'
I'd also like to add that being tall doesn't make one an ideal person/partner or that you're magically bulletproof. I know no one has said that and I'm certainly not attacking anyone here besides these two clowns. But society has a strange way of moulding certain individuals. I've seen small guys shoving around bigger guys like they were ragdolls so height certainly isn't everything.
andrea
said on 29/Jul/07
wow he is short, i saw him in concert once and he did look pretty short like a hobbit
karren
said on 6/Oct/06
at least he's the perfect height for me! haha...i'm only 4 ft 10in Jamie is fine the way he is!
iris
said on 25/Jul/06
I agree on Reality´s point of view regarding leonari´s post up...
Simon
said on 12/Jul/06
Not that this is certain proof, but when Danish music magasine 'Gaffa' interviewed a few years back, they noted his as 160 cm which I believe is more accurate than 164. Not that's a big difference but he seems shorter than that. Again, I have never met him.
Jessica
said on 4/Feb/06
Celebheights Editor - I think he probably meant that Dudley Moore is 5'4.5" and Jamie is 5'5.5" Although Dudley Moore is small, I very much doubt he's as short as 4'6"!
CelebHeights Editor
said on 22/Dec/05
In 2003, Telegraph described him:
"The 5ft 4in Cullum"
hyong
said on 13/Dec/05
I totally disagree on what Camilla has said about Jamie being 150cm, cause that's so obviously impossible!!
CelebHeights Editor
said on 27/Nov/05
My memory might be wrong but I'm sure in the South Bank thing he said something like Dudley Moore was only 4 and a half, and I'm 5 and a half...in other words meaning '5ft 6'. At least that's what I thought...
Camilla
said on 27/Nov/05
Jamie Cullum said in a South Bank Show documentary that he is 150 cm tall (around five feet).
roo
said on 10/Oct/05
he's pretty short, i saw him up close! i think tis why he likes to stand on the piano pften
British Guy
said on 6/Jul/05
Rob,
What Can I Say?
Well Done!! Still Jamie Is Near 5ft 2in,
Wonder If You Will Get The Evidence To Change...
I Do Hope So As Believe Me This Guy Is Well Below Average!!
Parker
said on 25/Jun/05
Hi Rob
Page 12 of the Sun today - picture of Elton John with Jamie. Looks to have a good 4 inches on him. Have a look - Jamie 5'4 tops?
[Editor Rob: yes, I was looking at more pics of Cullum and he is getting some height off...]
J.
said on 4/May/05
This singer usually gets listed or described as being 5'4" and I think that's the more accurate height.
Dr. Lamond
said on 3/May/05
One notes again.
I have now checked my past photos.
To me this guy is no more than about 5ft 2in.
He is really rather small, although I have not met...
Dr. Lamond
said on 3/May/05
One notes the height of this young man.
Perhaps it was just me but I always thought he was taller!!
Palladium
said on 3/May/05
If that guy is really 165, than is poosibly Tom can be 178 for those 5'10" that he claims and on that pic he looks like that. Anyway Tom Cruise as 177/8, not really credibly.