Jason Wiles Height
5ft 7 ¾ (172.1 cm)
American actor, best known for playing Officer Maurice Boscorelli on tv series Third Watch. He said in an interview with the New York Metro: "I'm five nine".
You May Be Interested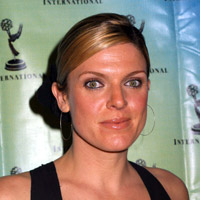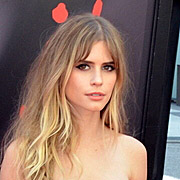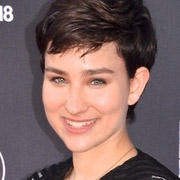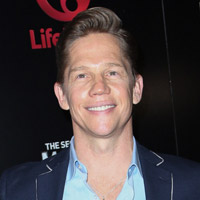 Add a Comment
19 comments
Average Guess (5 Votes)
5ft 8.15in (173.1cm)
Jkiller
said on 5/Mar/20
Wanna update my listing, he definitely looked 172cm in Third Watch, not 173.
Jkiller
said on 12/Jan/20
A perfect 5'8 (173cm) in Third Watch. Probably 172cm now.
jtm
said on 6/Oct/15
radio_man said on 13/Feb/07
he's 5'7, he was just a bit taller than priestley in 90210 and shorter than luke perry so.. i think 5'7
priestley is known for wearing suspicious footwear.
Nessie
said on 4/Oct/15
Jason definitely falls around the 5'8 mark, as when I met him I stand 5'9" and he was no more than an inch shorter than me
boscorelli love
said on 20/May/13
he is 5'7 ?
Andrew
said on 27/Aug/11
@Tomahawk
He is a bit taller than 5'7. Having watched "Third Watch" I'd put him at 5'8 or 5'8.5, not any taller than that though.
Tomahawk
said on 22/Jun/11
5'8" is generous. He looked 5'7" flat next to Kristy Swanson in Higher Learning.
jake
said on 25/Apr/11
listed as 5' 10.5" Around the net.
Jim
said on 23/Dec/08
Man, this dude gets listed at 5'10.5 all over the net. As a big Third Watch fan, I would have to say he looks 5'7.5
jonny
said on 23/Apr/08
5'7 flat...maybe a little over..
Bosco
said on 13/Mar/08
this height its a little bit too high
he seems to be more in like the 171 range...
gossip boy
said on 16/Feb/08
I agree
bosco seems more like in the 5'7 range...he definitley its not 5'9
and doc its the shortest at 5'6!
Lmeister
said on 4/Feb/08
Just saw an episode of Third Watch when standing on even ground he was the same height as Molly Price. I think 5ft7.5 would be more accurate. Bosco and Doc are clearly the shortest guys in the show.
height_police
said on 21/Jan/08
jason looks 7'7 and a half to me...maybe 5'8...sometimes he looks 5'6 but well..
rob is not far away in this guy...
radio_man
said on 22/Jun/07
ok..this is correct I'm pretty sure
Michae beach (Doc): he's 5'6 and a half (169)
Cobey Bell (Ty): 6'1 (186)
Eddie cibrian (Jimmy) 5'11 and a half (181)
Amy carlson (Alex) 5'2
Molly Price (Faith yokas) 5'6 (168)
Kim Raver (Kim) (5'6 and a half) (169)
Anthony ruivivar (CArlos) 5'8 and a half (174)
Skip Sudduth (Sully) 6'0 (183)
Tia texada (Cruz) 5'2 (162)
and JASON WILES (Bosco) 5'7 and a half (172) tops
Editor rob, why dont you have all the cast, just a few?..and I think these are correct
radio_man
said on 13/Feb/07
he's 5'7, he was just a bit taller than priestley in 90210 and shorter than luke perry so.. i think 5'7
Lmeister
said on 6/Oct/06
Ok he is 5'9'' measured the American way=wearing shoes. Maybe thats why all the european actors gain 2'' when going to Hollywood.
Lmeister
said on 26/Sep/06
For sure you are Jason = )He always looked shorter than Anthony(5'9'')Ruivivar
Click Here
Lar
said on 8/Apr/06
If Molly Price (Yokas on Third Watch) is listed as only 5'6.5", then Wiles must be closer to 5'6" or 5'7" tops. I swear that she looked taller than he did sometimes on that show.