Jenni Falconer's Height
5ft 8 (172.7 cm)
Scottish TV Presenter. In the Mirror newspaper it mentioned,
"At 5ft 9ins and 9 1/2 stone"
, although she said
"Ican honestly say I do not know how much I weigh but I have clothes that I use as a guide, this way the focus is on toning."

Photos by PR Photos
You May Be Interested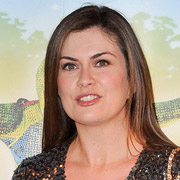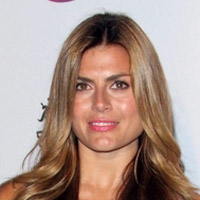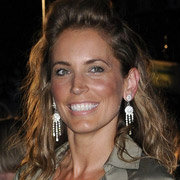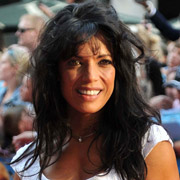 Add a Comment
16 comments
Average Guess (1 Votes)
5ft 8in (172.7cm)
Nik Ashton
said on 20/Mar/20
Look at this:
Click Here
Nik
said on 16/Oct/19
I would love to see a photograph of her with Rob!
Nik
said on 16/Apr/19
She does look pretty tall!
K, Nemo
said on 16/Aug/16
Just saw her on a TV show with an average-size couple: Falconer appeared at least six-feet tall. probably more like 6'2".
NO WAY is she only 5'8".
Shaun
said on 8/Oct/11
Looks tall and close to 6' in heels.
fearnelover453
said on 26/Aug/11
yea that seems bout rite i met her after this morning and she would be slightly smaller than phil
SAK
said on 5/Aug/11
I think she is 5ft9
Cliff Richard
said on 8/Jun/11
She seems to be ever so slightly shorter than Philip Schofied in her heels and Schofield must be about 6ft in his shoes.
And i suspect her heels are about 4 inches, so i did guestimate her height to be about 5ft8 and not 9
Danny de vitos cousin
said on 8/Dec/07
I am 5'8 and she towered over me in a bar in glasgow! Saw her in london too at premiere and again taller than me! Dont know what size heels she had on tho!
Adder
said on 15/Oct/07
Jenni is currently on skys Cirque de Celebrite as host and towering over the contestants.In her heels stood next to 6ft barefoot Bad Girls Actress Anita,Jenni is slightly taller.The one surprise on the show is how tiny IT girl Lady Isabella Hervey looks next to Jenni.Always thought Isabella was about 5'9'' but in barefeet next to Jenni in heels,there's easily 6'' difference.
Alan
said on 13/Dec/06
met her in glasgow just over a month ago, she was wearing slightly heeled shoes and wasn't that much smaller than my 6ft think its fair to say she is around 5'9". Also she is marginally taller than Ben Shepard. I saw her interviewing daniel craig on tv and the height difference looked massive, which makes me think daniel craig can't be taller than 5'10"
elio
said on 19/Nov/06
Wow, not as tall as I thought. Wide shoulders though! :)
Snake
said on 19/Nov/06
20:45 on ITV4 19th, its a repeat of the Casino Royale Premier, she interviews Daniel Craig, and towers above him. Strange?
Editor Rob
said on 22/Jun/06

Another UK tv presenter height:
Dominic Littlewood,
"I'm only 5ft 8"
he said on one of his programs.
Parker
said on 21/Jan/06
I saw this girl (in heels) interviewing Cruise at the War of the Worlds premier - Cruise looked marginally taller - not sure what that means, except to say I doubt she can be 5'8

Editor Rob
yeah, sometimes she really doesn't look that tall...she interviewd the girl that beckham had 'laison' with and she looked taller than jenni...
Ed D
said on 24/Nov/05
Definitely not 5'8''.Compared to co host Ben Shephard who's confirmed 5'9'',she is still an inch shorter than him in heels.I'd say 5 6 tops.However on BAFTA pics from 2004,she towers over Kirsty Gallacher,which adds weight to Kirsty being downgraded from current 5'4''.