Jenny Agutter's Height
5ft 6 ½ (168.9 cm)
English actress best known for roles in films The Railway Children, American Werewolf in London, Logan's Run, Walkabout and The Survivor. In a guardian interview she mentioned:
"If I put on five pounds, it shows on my face, so I need to keep below nine and a half stone (I'm 5ft 7in)"
. Although on her Spotlight casting profile she was listed as 5ft 6 inches.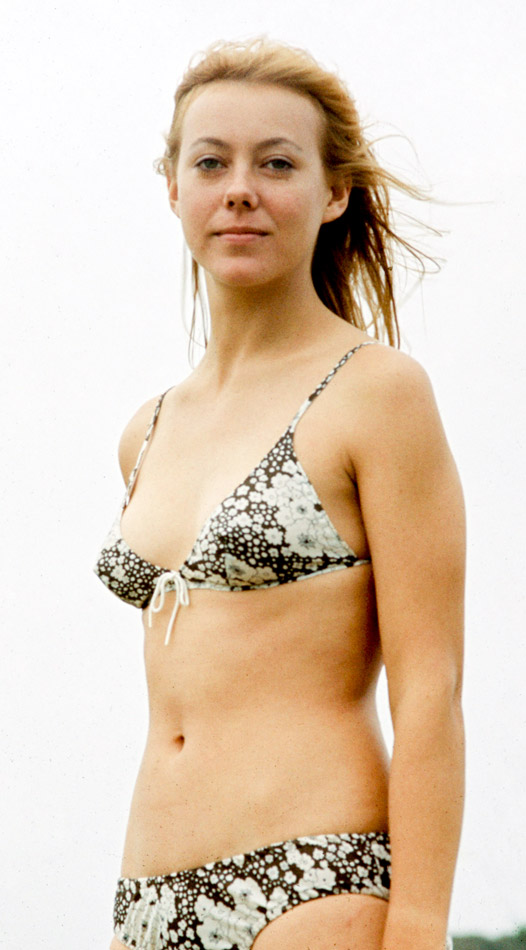 Photos by PR Photos
You May Be Interested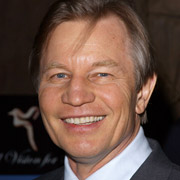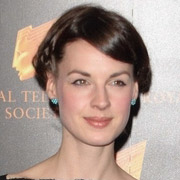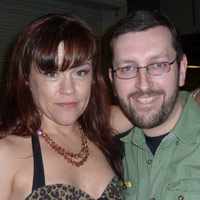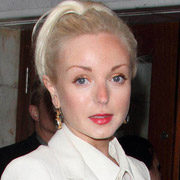 Add a Comment
36 comments
Average Guess (9 Votes)
5ft 6.39in (168.6cm)
JohnMoore-162cm
said on 22/Mar/20
She seems solid 5ft6 to me.
Jack Maldoon
said on 24/Sep/18
She is still so sexy! My friend Stephen Mackenzie from Indianapolis, Indiana keeps getting caught masturbating to her picture on public transportation.....what an idiot!
Sandy Cowell
said on 1/Jan/17
I have yet to meet a man who doesn't have a soft spot for Jenny Agutter!
I am watching 'An American Werewolf in London' and have been laughing non-stop! It is SO funny! Now we have an advert break, so I have decided to say a few things about Jenny! I agree she is lovely, along with the blokes I know who do, as she's naturally beautiful and you don't seem to get many women like that now, which is such a pity!
I read an interview with Jenny in the late 70's and she was comical and self-deprecating about herself, which was surprising, but likeable. Also, she was 5ft7 and 9-and-a- half-stone.
Arch Stanton
said on 9/Sep/16
5'6.5 really looks a better shout now I think, good find on the spotlight listing.
Arch Stanton
said on 9/Sep/16
Cooincidentally Jenny and Judy Geeson were in Dominique is Dead together. Jenny definitely the sexier of the two. Just watch the barn scene in Equus about 2 hrs into the film and men will start to agree with me on Jenny ;-) Jenny looks on the tall side, but slim build can accentuate that.
Arch Stanton
said on 8/Sep/16
I was thinking more
Click Here
than Walkabout. If she's a plain Jane I'd have a plain Jane anyday ;-)
Arch Stanton
said on 8/Sep/16
And of course Elizabeth Taylor in the 60s and early 70s Sue ;-)
Arch Stanton
said on 8/Sep/16
I don't mean Walkabout, I didn't think that much of it either, I mean her later on in films like American Werewolf in London!! Though not exactly 60s. A bit skinny suppose but hot!
Judy Geeson, yeah Sue. She looked naughty ;-) My favourites though are really more Veronica Carlson, Julie Christie, Senta Berger, Ursula Andress and Raquel Welch etc..
Arch Stanton
said on 6/Sep/16
I mean obviously there's lots of hot women around today in the entertainment industry but you know what I mean about them not only being very attractive but having that vibe about them which is often missing today.
Editor Rob: some actresses can be very thin, to an extent they become less attractive.
Arch Stanton
said on 5/Sep/16
Rob, I don't know what it is but I often find women from the 60s and 70s the hottest. It's not purely looks, but I think part of it is the "loose" and "free spirited" vibe which makes them hotter, you know what I mean? I'd have Jenny Agutter and Julie Christie any day above women like Kim Kardashian and Rihanna. All those swinging sixties ladies really do it for me maan. The odd thing is that I often feel like I'm part of that generation myself yet I was born in the early 80s. Inside I feel at least as old as Jenny. I must have been here before maaan!
"Glenn said on 6/Jun/06
Was Walkabout a horror movie? ;-)) " LMAO!! Sure Glenn, a horror movie in which Jenny woke up nearer 5'6.5 than 5'7! she's 5 ft 8 really, honest!
I think you could argue weak 5 ft 7 but I might be wrong.
Editor Rob: actually I just checked and on her spotlight page she had 5ft 6 down.

I wasn't a fan of walkabout personally, but I can understand it's artistic appeal.
Arch Stanton
said on 4/Sep/15
Rob can you add a photo and squeeze in Walkabout and the Survivor? Looked lovely in Walkabout, athletic body, 5'7 seems about right.
TheBarrister
said on 12/Feb/11
After Jenny was conceived, they should have just stopped making different sorts or heights of women. This one is perfect. And no, she'll never be "old".
Glenn
said on 20/Jun/06
Thanks for info.Im very curious.
Anonymous
said on 20/Jun/06
Glenn you can get Walkabout on dvd in the US, it's on the Criterion label. It's letterboxed non-anamorphic but with directors commentary. A great film with a beautiful John Barry soundtarck.
Glenn
said on 19/Jun/06
Were you sleeping outdoors?
Larry
said on 18/Jun/06
Glenn - I was nipped by a vampire bat in my sleep in Mexico a few years back. Little "sucker" got under my netting and got me under my left arem [in the pit!]. Didn't know until I woke up. They lap the blood up with their tongue & inject an "anesthetic" while drinking. I felt sore in the morning, then saw the blood. Unfortunately, I had to get rabies shots as a precaution.
Glenn
said on 16/Jun/06
Larry-forgive my ignorance,but I guess I missed the part about you getting bit by a bat.care to repeat again?.this cell phone can be hard to navigate past postings.thanks!
Larry
said on 14/Jun/06
Jason - Well, I don't THINK the vampire bat made me immortal, but I AM healing pretty quickly. We'll see if I become sensitive to sunlight? :-) Liked Van Helsing, very campy! The Wendigo movie WAS lame. I've heard Wendigo legends recounted by a number of different Native American tribes; sort of a shape-shifting wind demon. Interesting stuff. Oddly, it sounds almost Lovecraftian.
Glenn
said on 12/Jun/06
Jason-I have been fascinated by wendigos for 11 years when I read some obscure fiction paperback that was published in the early 80s that scared the hell out of me,I wish I can find the copy in my house or remember the title.yeah but that movie sucked.shame cause I met director.his other movies are good.never saw Van Helsing.Im not crazy about any remakes.
Jason
said on 11/Jun/06
Hey Glenn & Larry, I also love the old Universal monsters. One of my favourite movies is the new Amityville remake. And Van Helsing!! I pretty much love anything with vampires or werewolves or ghosts or witches etc. as long as it doesn't suck (defintely no pun intended!). I rented out this horror movie called ''Wendigo'' (made in 2001) on the weekend, and although I'm interested in Windigos (if you don't know, they're a mythical Native American monster, kinda like a giant cannibalistic ogre - though their form can vary), it was one of the lamest movies I've ever gotten out...! Possibly THE worst. Sorry, I missed your question here for ages, Glenn. Despite being Australian I've never seen Walkabout, though I think I know the movie. It isn't a horror movie. Larry, the vampire bat bite (ouch( didn't make you immortal? Come on, you can't tell me it had nothing to do with you surviving that accident. ;)
Glenn
said on 10/Jun/06
Thanks for the tip Larry!
Larry
said on 10/Jun/06
WALKABOUT is (or WAS) available on DVD. I have a VHS, which is no longer available, to the best of my knowledge.
Glenn
said on 8/Jun/06
Can I get it on tape or DVD?
Larry
said on 8/Jun/06
Glenn - WALKABOUT was an Australian movie about two Anglo kids (one was Jenny) rescues buy an Aborigony (sp). It's circa 1971-72.
Glenn
said on 6/Jun/06
Was Walkabout a horror movie?
Larry
said on 6/Jun/06
She was indeed in AN AMERICAN WEREWOLF IN LONDON & a lovely lady. She was in an excellent movie called WALKABOUT. Jason, Glenn - Yeh! I love horror movies too, especially monster movies! I guess I own almost all of The Universal Monster Classics & many of The Hammer Films. I've spent many happy hours with REAL wolves (as opposed to WEREWOLVES) and was EVEN nipped by a vampire bat once in Central Mexico. Sadly, it did NOT make me immortal, but I DID have to get rabies shots! :-)
Editor Rob
said on 16/May/06
I have added a picture of Phil and Jenny, recently Phil is 5ft 7.5. I think they have similar walking shoes on here.
Glenn
said on 15/May/06
Whats your favorites?
Jason
said on 15/May/06
I like wolf movies. I love monster/supernatural etc. movies, but not into the gross stuff!
Glenn
said on 14/May/06
I own 1000 horror movies.
Glenn
said on 14/May/06
Wasnt she in AMERICAN WEREWOLF?
[Editor Rob: yes, you like wolf movies?]
Anonymous2
said on 13/May/06
I met Jenny again a fortnight ago and have a photo of her standing with me. I'm 5'7" and she a fraction shorter.
[Editor Rob: can you not send me the picture?]
Anonymous
said on 27/Jan/06
I met her last year...she's about 5'4"/5'5"
LOGAN5
said on 13/Dec/05
If you watch Spooks he really isn't that tall but he's still slightly taller than Jenny in Equus. I could well believe he's only 5'7" because he's certainly less than average height. He's naked in the scene with Jenny which means that's a real height difference. According to this site Burton himself claimed to be 5'9" and maybe that's a Tom Cruise 5'9". Sally Thomsett is famously only 4'10" and Jenny is virtually a head more than her in The Railway Children.
[Editor Rob: it is very feasible Jenny shrank a tad now...but Burton is supposed to have been actually measured for his waxwork, back in the day when a few stars supposedly had this done ;)]
John
said on 8/Dec/05
If Jenny is only 5'6 then how tall was her "Equus" co-star Peter Firth? About 5'7, meaning Richard Burton was 5'7?
L0GAN5
said on 10/Jul/05
There is no way Jenny is this tall. My friend is only 5'7" and he said they were eye level and she was wearing boots when he met her.
I met her once and I estimated about 5'5" or 5'6".
I reckon my friend rounds up so she's probably no more than 5'6". I was surprised at how petite she is in real life.
[Editor Rob: ah, you are correct. I checked some photos and saw her beside some 5ft 7 people and didn't look taller...I downgraded her]