Johnny Carson's Height
5ft 10 ½ (179.1 cm)
American television host known for his long-running presenting duties on The Tonight Show. In a 1978 New Yorker it mentioned that
"Carson claims to be five feet ten and a half inches in height. His pedantic insistence on that extra half inch betokens a man who suspects he looks small."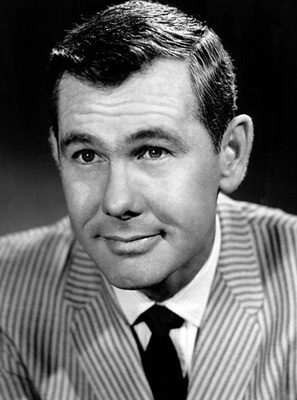 Photo by NBC Television, via Wikimedia Commons
Add a Comment
16 comments
Average Guess (5 Votes)
5ft 10.25in (178.4cm)
Rampage(-_-_-)Clover
said on 25/Feb/19
Honestly thought he was 5ft8
Canson
said on 8/Jan/19
I'd say he was near the avg guess but likely closer to 5'10 than 5'11. 5'10/5'10.25 fits
Sotiris Gravas
said on 24/Oct/18
Carson (5'10") and Hulk Hogan...
Click Here
Hogan had on cowboy boots (as always); here's a good look at the heel...
Click Here
Hogan was never more than 6'4.5" peak height; is now only 6'2". Hogan next to Ed McMahon, not Vince (again, in cowboy boots, mind you):
Click Here
Hans Meiser
said on 23/Apr/17
179cm is a pretty decent height for a guy born in 1925.
RisingForce
said on 19/Mar/17
Sly was definitely 174-175 cm, his ex-wife confirmed it, but often looked 179-180 cm because of lifts plus Carson was 65 at the time of that interview and could have shrunk. Carson always looked average to me, about 5'10" seems right. Burt Reynolds often seemed to have a good 2 or 3 inches on him, so it depends on just how big Burt's lifts were for the occasion!
jtm
said on 29/Oct/16
syl has never been 5'9 in his life.
Greg
said on 28/Oct/16
I would have thought 5'10.5" was correct. In this 1973 video of Rich Little on his show, 6' Little looks noticeably taller than Carson when they shake hands (maybe an inch or more) and Little looks about 3" less than 6'3" Ed McMahon.
Click Here
Orlando
said on 23/Mar/16
Carson 1.79 m? No way. Look him next to 1.75 m Sylvester Stallone:
Click Here
Rampage(-_-_-)Clover
said on 28/Jul/15
@Grizz: Conan, Letterman
Ed Kline
said on 10/Jan/15
Tell that to nearly 6'5 Craig Killborn, Grizz.
Sam
said on 29/Dec/14
I've read more 6'3" claims for Ed MacMahon.
Steve
said on 26/Dec/14
You're forgetting that Steve Allen who started late night hosting was 6'3".
And Jack Parr was 6'.
And Conan O'Brian is at least 6'3".
grizz
said on 26/Dec/14
Seems like those late night hosts can't reach 6ft even if their lives depended on it: Carson 5ft10.5, Leno 5ft11, Fallon 5ft11.5. Maybe next one will pass the milestone
Sam
said on 25/Dec/14
I've read a claim of six foot for him but 5'10.5" is exactly what I guessed him at! As a good postured young guy in slim suits, he could give a tallish impression at times.
Steve
said on 25/Dec/14
I remember one night when he claimed he was 5'11 & 1/2".
Looked around 5'10".
What a talent. None of the current crop of late night hosts can hold a candle to Carson.
Mr. R
said on 25/Dec/14
Ed Macmahon, his sidekick was 6-4, so Johnny did look small. But Johnny was barely 5-10 on a good day.