Jonathan Tucker's Height
5ft 8 ½ (174 cm)
American actor best known for roles in films such as Hostage, The Texas Chainsaw Massacre and An Englishman in New York.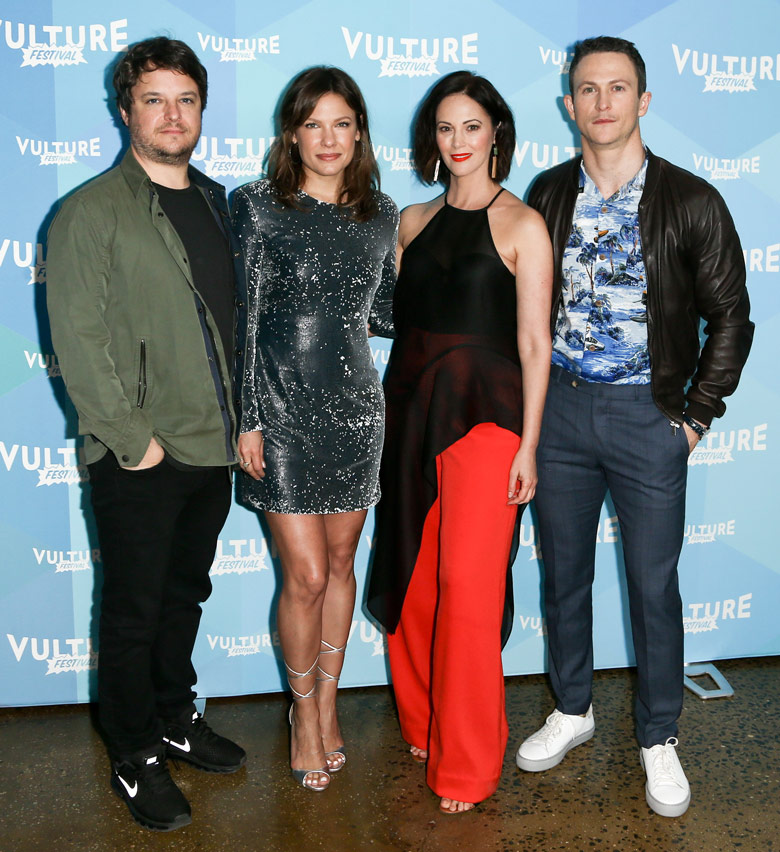 Photo by PR Photos
Add a Comment
16 comments
Average Guess (5 Votes)
5ft 8.4in (173.7cm)
Jkiller
said on 16/Oct/20
5'8 flat or 5'8.25 max would fit better
Jacob
said on 27/Dec/17
In cod ww2 he seriously looked 5'4" but I believe this 5'9 barely next to the 6'3".5 guy can look drastic diffrence too lol but thanks for summing that up rob
Matt
said on 5/Oct/17
Flat 5'8 nothing more, doesn't hold up to 5'8.5 from what I've seen. Also listed 5'8 on the new call of duty and maybe that was listed because of the motion capture measurements idk.
Giorgi
said on 7/Feb/17
He was also in Sleepers as a kid.
Vibram
said on 21/Sep/16
From magazine Muscle & Fitness July 2016: "178cm and 77kg... on a good day". I think he's more like 174cm.
MD
said on 3/Aug/16
He is not closer to 5'9", which is Frank Grillo's height, who is always clearly shorter than:
Click Here
Click Here
He's also not that much taller than 5'6.75" Nick Jonas:
Click Here
In fact, this current listing is the tallest he could be.
pauly e
said on 1/Aug/16
He looks taller than this on kingdom, but that could be due to his build. He looks similar in height to the actor who plays "Ryan" who is listed at 5'11 on most sites. that is obviously an overestimate, but my gut feeling is Tucker might be nearer 5'9.
BT
said on 3/Feb/16
In most of what I've seen him in he looks nearer 5'9, he pulls off looking that on 'Kingdom' as well. 5'8.75 perhaps?
Sam
said on 29/Apr/14
On Hannibal, I thought he and 5'9.5" listed Hugh Dancy were pretty similar height.
MD
said on 10/Mar/14
Thanks. Yeah, this is a decent listing barring better evidence. 5'10" was just obviously quite a bit too much. lol
MD
said on 8/Mar/14
Rob,
I know this is a very old page (all the comments were pruned from it it was so old and unpopular), but here he is with 5'8.5" Milo Ventimiglia:
Click Here
When dressed casually, they both tend to like boots, so I'd assume that they are in similar footwear. The point being that this is another one of those 5'8"-5'8.5" guys using the two-inch rule. He's a bit below average, but with a physique and footwear that can bring him up to looking average.
[Editor Rob: well 5ft 9 would certainly be a lot nearer, 5ft 8.5 is a good possibility, I would give him that.]
Enrique
said on 21/Sep/11
He´s 5´8", seems it next to "Syd" in Criminal Minds.
Anonymous
said on 19/Apr/09
nope, at best he is 5'8
84Janie
said on 14/Mar/08
He's clearly shorter than his character's brother, "Kevin," in the now-cancelled NBC series "The Black Donnellys," but the other two actors who played his brothers were about his height--all short-ish, all handsome and sexy, who cares?
MD
said on 18/Mar/07
Has anyone been able to compare any other actor of known height, recently, know that he has a big show on NBC?
80z_Chick
said on 22/Sep/05
I'd say that this height is about right for him. In the movie Stateside, he is a few inches shorter than Val Kilmer who is 6', and a little taller than Agnes Bruckner, who is 5'8".