Joseph Marcell's Height
5ft 6 (167.6 cm)
Peak height was 5ft 6 ½ (168.9 cm)
St Lucia-born English actor, best known for playing Geoffrey Butler in Fresh Prince of Bel Air. In the 1990's he listed himself at a height of
5 feet 8 inches
tall.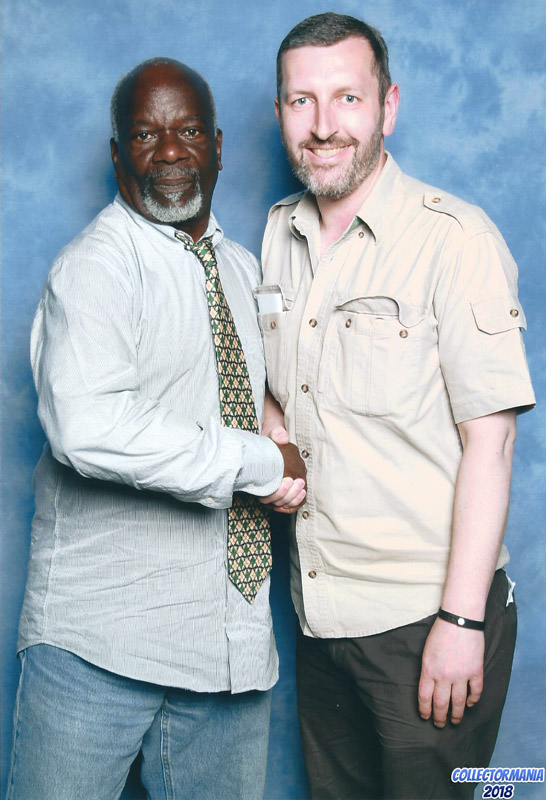 5ft 8 Rob and Joseph @ Collectormania 2018
You May Be Interested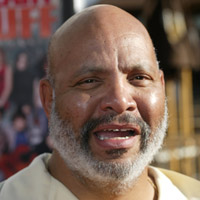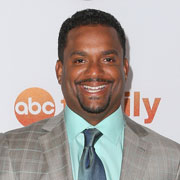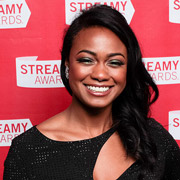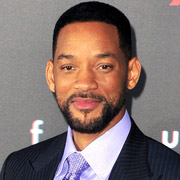 Add a Comment
43 comments
Average Guess (18 Votes)
Peak: 5ft 6.75in (169.5cm)
Current: 5ft 6in (167.6cm)
Miss Sandy Cowell
said on 7/Jul/20
I haven't seen Joseph pop up as a Random Celeb for quite some time so it's nice to see him again!
I can imagine that Joe was 5ft7 as a youngster and nowadays? 5ft6. 😁👍
Miss Sandy Cowell
said on 8/Sep/19
What a nice, friendly fellow.
He deserves some of these: XXX!
Five six. Peakerty peak? 5ft7.
Peter 180cm
said on 11/Jan/19
Not over 167cm.Maybe 168 at a stretch.
Anonynon
said on 25/Oct/18
Reading previous comment and seeing other pics, I take part of my comment back. He has a neck but it's slightly below average length and he just has an average head size. I'm still a bit surprised he just doesn't look short to me, even though he's taking pictures with women his height or taller. I gotta say same thing happens to me when I take pics with women, they kind of bend their head to fit in and appear shorter than me. Kinda sucks lol... So much insight from this site, thank you.
Rising - 174 cm
said on 22/Oct/18
I see a bit over 2" difference without considering how Rob and Joseph are standing putting him just under 5'6" if Rob is 5'8 1/8" here. Good photo to get since I always wondered how tall he was back when Fresh Prince was on because he'd make short jokes to Carlton and I always noticed he wasn't that much taller. In fact, he's not really looking any taller by 2014-2015:
Click Here
Click Here
Even keeping in mind Alfonso probably has a slight heel advantage as the first pic is from that Dancing in show, Geoffrey might have to lay off the short jokes if they brought Fresh Prince back.
Anonynon
said on 21/Oct/18
This is probably the tallest 5'6" guy I have ever seen. The perfect example of someone who can claim 5'7" and get away with it. He has no neck and a small head, give him those he's 5'7", so it's kind of unfair for him.
Danimal 5'9 3/4
said on 12/Oct/18
Looking no more than 5'5"-5'5.5" MAX with you Rob. Take into account, he is 70 years old and the average 70 year old male will have lost a little over 1" of height, so, I'm sure he was over 5'6" in his younger days.

Editor Rob
I thought closer to 5ft 6 than 5 in person.
Andrea
said on 5/Oct/18
He does look near enough 5'6 here.
MSJC
said on 3/Oct/18
His head is rather small also.
Christian 6'5 3/8"
said on 3/Oct/18
Around 5'5.75"-5'6". I can accept this listing but no more than that.
Nik
said on 2/Oct/18
@ Sandy Cowell - Now we are in the modern world I would hope that as many people as possible treat people of all height levels equally, we are sophisticated enough now to ignore any instincts that some heights are superior to others and realise this is not really the case! Nowadays we should all realise that height has no bearing on anything, other than how far our heads reach off the ground! We can all lead equally good lives however tall we are!
Sandy Cowell
said on 2/Oct/18
@ Nik - It's a great shame that more people can't think that way, but sizing people up is deep in our psyches and always has been ever since primitive man had to fight for what he wanted.
However, we aren't primitive now, but these instincts do remain with us! But we do now have the intelligence and common sense to know that everyone is equal, and bigger people don't get served first in the supermarket queue, do they?!!
Nik
said on 1/Oct/18
@ Sandy Cowell - That's true and there are a lot of people who do think like that, hopefully in the future everyone will think that way! We have no power over how tall we are but in any case all heights are nice heights. We all have the power to make the world better for other people and ourselves and at the end of the day this is what counts much more, not how tall we are! All levels of height truly are just as good as each other!
Jordan87
said on 1/Oct/18
He Looks about 5'5.5 to 5'6. The Leaning is what is screwing people up I think. 5'8 for him to Claim must have looked real bad.
Sandy Cowell
said on 1/Oct/18
@ Nik - Yes, you're right! All heights are nice heights and something we have no power over whatsoever! We just have to make the most of what we were born with... 😁😊😄
Nik
said on 30/Sep/18
@ Sandy Cowell - It will have come as a very pleasant surprise for Joe when he met Rob at the function they both attended! Yes, it's clear what 5'8" looks like, 5'8" is a long way up Rob's head! However 5'6" and 5'7" should be seen as nice heights for men to be, all heights are nice and no individual level of height is better than any other but unfortunately not enough people see it that way!
Cheers Sandy!
Sandy Cowell
said on 29/Sep/18
@ Nik - I doubt that powers of predicting the future are among the talents entered on Joe's CV, so Rob's appearance at whatever function they met will have come as a surprise! I have yet to see him act, but it's clear from the picture what 5ft8 actually looks like. Cheers Nik! 😊👍
Nik
said on 29/Sep/18
@ Sandy Cowell - I know! He should have run for the hills when uncle Rob came calling! ⛰ ........................ 🏃🏻!
Joseph is a cool actor and 5'6" is a cool height!
Adam Scherr
said on 28/Sep/18
My height is 1.82 , and my eye level 1.69.5 1.70 it's a possible ?
Sandy Cowell
said on 28/Sep/18
Clearly NOT five eight!
"There goes another five eight wannabe!"
🤧👏
World Citizen
said on 28/Sep/18
Looks 5 ft 5.75
Nik
said on 28/Sep/18
Maybe not 5'8" but I doubt he's under 5'6"!
Zampo
said on 28/Sep/18
Joseph Marcell! I can't argue against both his peak and current listing. Seem about right.
josh b
said on 25/Jun/18
Click Here
Great to meet this guy :)

Editor Rob
He's a popular guy, I would estimate he might be 5ft 6 today.
Muzzy
said on 21/Apr/18
Rob would you argue that 5:8 was his peak height whilst he was starring in Fresh Prince

Editor Rob
He never seemed that tall in the 80's, I don't think he's lost much height compared to now and then...maybe half inch or so.
trickytricky
said on 7/Jul/17
photo coming soon? rob?
Editor Rob: if he turns up at a convention, I'd like to meet him to see what he really looks like, well today at least, he might have lost some height in last 10 years.
Shredder
said on 17/Apr/17
Rob this guy is going to the july con , hopefully you get him. He shouldn't be that much but i'll try to help with money.
Editor Rob: hopefully he turns up, would be interesting to see him in person.
Marc
said on 3/Sep/15
He was a little bit taller than Alfonso and they both wore dress shoes quite a bit on the show
Concerned 181 cm
said on 24/Nov/14
His character said that he was "about the same height" as Ashley in the Fresh Prince. She's 5'4...
Richard III Crouchback
said on 27/Dec/13
A little taller than Ribiero, not more than 5'7"1/2 peak.
fresh prince
said on 15/Jan/13
doubt it. he looks shorter than alfonso whose 5'6. probably 5'5.
James
said on 26/Feb/11
probably 5'5.5 these days
jtm
said on 18/Dec/10
thank you rob. this is more accurate now.
jtm
said on 17/Dec/10
rob how could you still have marcell at 5'7 when you now have tim russ at 5'11.5?
[Editor Rob: maybe out of bed he was]
jtm
said on 2/Dec/10
rob don't you have tim russ at 5'11.5 now so shouldn't marcell get downgraded?
the shredder
said on 25/Jan/08
Rob , are you ever going to change this guys height ? You say is NOT 5'7 , so why do you keep him at 5'7 ?
Also you still never told me who you thought was taller out of Tate and Ribeiro ?
the shredder
said on 28/Nov/07
Rob , how come you still got him 5'7 ? .. He should be listed under ! .. He looks 5'6 - 5'6.5 with Tim Russ !
the shredder
said on 5/Dec/06
yo rob , more 5'6.5ish for him ??? ... look at the Tim Russ pic !!!
[Editor Rob: I know, that's why I said no 8 or 7, but possibly 6.75 or 5 is a possible.]
the shredder
said on 16/Nov/06
padraig , how much is 70kg in lbs ???
[Padraig: Google is your friend for such a thing - "70kg in lbs" = 154ish]
Chi56
said on 22/Apr/06
Click Here
look at this image, both Joesph and Alfonso stand quite straight and Joseph is only about an 1/2 inch to an inch taller. So if Alfonso is 5ft 6 then Joseph is in fact 5ft 7. but Alfonso to me looks smaller than 5ft 6, he probably only like 5ft 5, I may be pushing it on 5ft 4 but he really does look it.
tgri
said on 13/Feb/06
by looking at that pic with tim russ he looks 5'6.
EJ
said on 14/Dec/05
I saw a Fresh Prince episode last night where he did look a full inch taller than Alfonso. Also, he either looks slightly taller or slightly shorter than Karyn Parsons. Do you think these variations depend on which actors are wearing shoes in particular scenes? Do you think some of the actors would be wearing shoes and others not, like in a scene depicting a situation in which one would not be wearing shoes (e.g. at a pool, getting up in the middle of the night, etc.)
EJ
said on 1/Nov/05
Just to note: I was the one who estimated Joseph Marcell at 5'7" for IMDb, just so you know, if that's where you pulled the figure from. I watch Fresh Prince reruns on Nick at Nite all the time, and Joseph does seem slightly taller than Alfonso Ribeiro, but not by much, probably by about 1/2 inch. I think that Alfonso said Joseph Marcell is taller than him in that interview where he says he is 5'7" (yeah right). I figure if Alfonso in reality is about 5'6" or maybe just under, then Joseph is 5'6 1/2". This seems very accurate to me. It actually seems kind of surprising that given all the jokes they make on that show about Carlton's height, they never mention the fact that Geoffrey is about the same height as him! Anyway, 5'7" seems about right, maybe giving him the benefit of the doubt.
As for the 5'8"...that's what my driver's license says and at age 21 I'm 5'6.75" (of course, 5'8.25" with boots and lifts)