Kate O'Mara's Height
5ft 4 (162.6 cm)
English actress best remembered for The Vampire Lovers, The Horror of Frankenstein and TV series Dynasty (as Caress Morell) and Triangle. She once said
"I'm about eight stone and 5ft 4ins. Size 10 in cheap clothes"
. In this photo she had about 1.5 inch more footwear than me.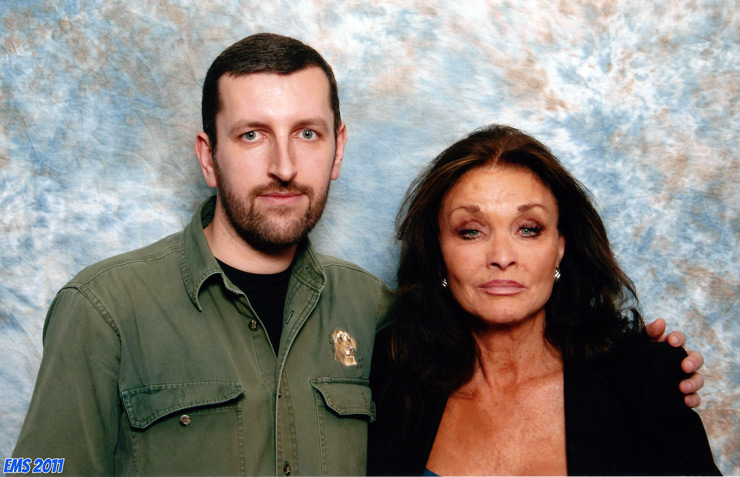 5ft 8 Rob and Kate @ Entertainment Media Show 2011
Kate O'Mara (1939 - 2014)
You May Be Interested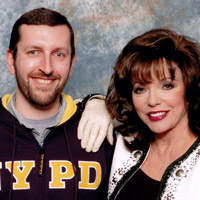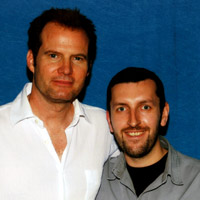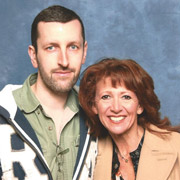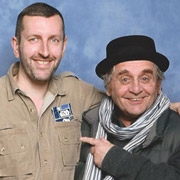 Add a Comment
8 comments
Average Guess (6 Votes)
5ft 4in (162.6cm)
Alan mctavish
said on 3/Jul/20
Tavy@ i thought kate o'mara was about 5ft6, 5ft7 at a push. But she was a stunning looking woman with those eyes and dark hair. Even when a was age about 12 her eyes in those old brilliant hammer films just melted me lol. A would lose track of the film after 20 minutes when kate appeared. She was just diffrent back then lol. R.I.P KATE xxxxx
Miss Sandy Cowell
said on 29/Jun/20
Kate always played the sexy roles in The Two Ronnies' funny little playlets. Ah! That takes me back...
5ft4 🕯️💐
RIP Kate XXX
(10/8/39 - 30/3/14)
Mon
said on 19/Sep/19
The Vampire Lovers shots include some that make it not as clear cut as I thought, but she is definitely the shortest, and was always clear cut shorter than Joan Collins. As the Rani she was in heels, but never towered Sylvester McCoy by 3 inches or more like she should have at 2 inches taller plus the extra heel. In Time and the Rani, Lie Down To Reason, the episode of Dr Who where Kate as the Rani is becomes Bonnie Langfords character and is dressed like her, she you can see that Kate (presumably in flat shoes for once) has an actual standing height certainly no greater than Sylvester McCoy's and probabally significantly less. There is a PR shot in consume that looks like it was taken in a quarry of the three of them full standing full length with Kate's high heels visible which I consider conclusive proof that she was not over 5'2'.
Mon
said on 18/Sep/19
Ingrid Pitt only had 1 1/2 inches on Kate? Please look at the barefoot PR for the Vampire Lovers. Five four would be absolutely average for a woman of Kate's generation, but she was shorter than all her peers. Also in the PR photos for the Vampire Lovers film's well developed female cast, specifically the one where they all have one leg up and Kate like all the others is on the heel of her bare back foot, anyone can see she is much shorter than any of the other girls. While you met her and you are an expert at this I cannot help think she had more than 1.5 inch footwear in that photo. After the seventies Kate always had high heels on. She was yet another one of those photogenic people with a huge face.
I would say looking at her next to her pal Joan Collins on screen in pr shots and at events, Kate is definitely shorter. In fact she looks much closer to the height of the Queen when Joan and Kate were both photographed with her. Right next to 5'2''Sylvester McCoy in a full length shot she looks no taller even with level ground and her big heels. Kate is bigger than Bonnie Langford at same photo shoot but Bonnie has the habit of lowering her head in photos. I think Kate was no taller that five two, probably slightly less.
Sandy Cowell
said on 4/Sep/18
I have always found Kate O'Mara's eyes utterly hypnotic! I can see from the picture that she hasn't lost 'It'!
I remember reading about her in a Sunday newspaper in the mid-seventies and liking the pictures very much indeed.
5ft4 seems fine for Kate.
ricky
said on 17/Feb/15
She was always intimidating less on her small stature than her penetrating eyes that made her a very unique villan.
Arch Stanton
said on 7/Nov/13
Now Caroline Munro, IMO the sexiest Bond girl with the exception of maybe Ursula and Shirley Eaton. Bloody gorgeous!! Yeah you wouldn't think it now but Madeline was extremely beautiful as a young woman, those eyes and the red hair and fresh skin and ample bosom I thought she'd be your type. That bath scene with her and Ingrid is one of the best nude scenes on film!! I just realized it was her who played the first Bond girl in Roger Moore's Bond films, the girl who hides in the wardrobe in Live and Let Die.
Click Here
dyed her hair black, but look at that chest!!
[Editor Rob: Madeline certainly was an eye turner in her day as was Caroline too.]
Arch Stanton
said on 6/Nov/13
Rob you look like you're about to punch the person who took the photo!! Boiling with rage! Hehe. Ouch, she hasn't aged well. She was always pretty scary looking anyway. Always looked a bit too nasty to me to be considered very attractive although I'm sure some would disagree. Attractive in her prime though but not my type, looked 5'3"-5'4" I thought. Saw The Vampire Lovers recently. That film had a LOT of very attractive women in it, Ingrid Pitt, Madeline Smith, Kirsten Lindholm etc. The bath scene in it with Pitt ad Smith is just pure male fantasy!!
[Editor Rob: I was standing in a queue for a photo with someone (I think freema agymean) and this lady came up to ask me something - I talked to her briefly and then a Bond fan came up and said 'What was Madeline asking you about' - I had no clue it was her...he had his hammer horror book with him and I think Madeline was on the cover he was showing me - damn she was gorgeous back in the day, but I never recognised her 40 years on since her prime!
heck I never even knew she was in
This photo beside Caroline Munro
a couple of years earlier...]